AIDC ANNOUNCES FULL 2020 PROGRAM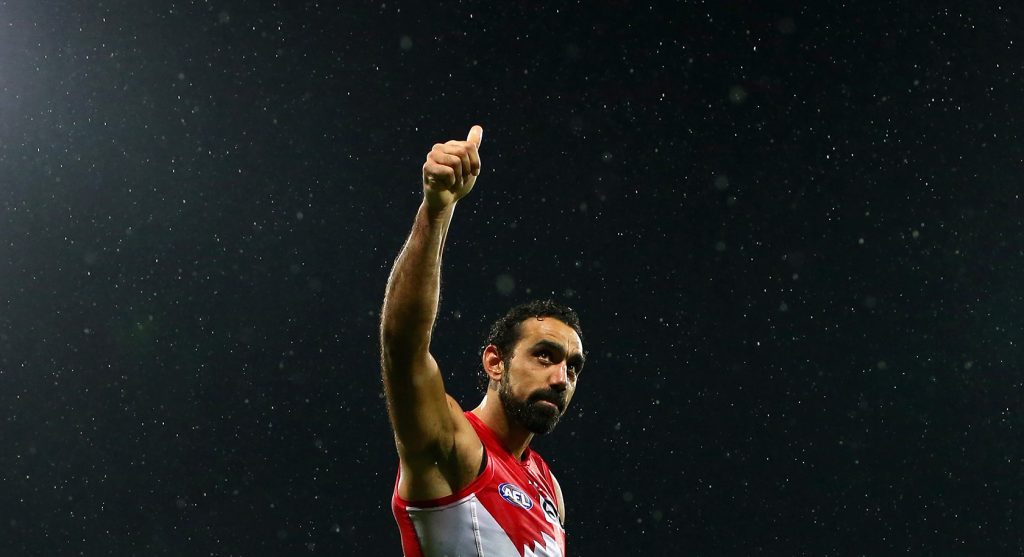 AIDC is proud to announce the full program of Sessions, Speakers, Screenings, Events, Decision Makers and Marketplace opportunities for the 2020 event, to be held at State Library Victoria in Melbourne, Australia, from Sunday 1 March to Wednesday 4 March.
The program is now ready to explore.
As the documentary and factual sector continues to respond to shifts created by emerging technologies and globalised markets, the AIDC program offers a unique perspective that draws on collaboration and collectivity to combat challenges and find new creative pathways.
Launching its largest program since moving to Melbourne in 2016 – with 64 sessions, events and screenings – the AIDC 2020 theme, COLLECTIVE INTELLIGENCE, coalesces program ideas around shared intelligence and collective efforts across craft, business, innovation and more.
"A REJECTION OF THE BUSINESS-AS-USUAL MINDSET"
"As we launch into a new decade, both the sessions and theme of this year's conference have very much been designed in response to the environment we are currently living in and the one that we want in the future" said AIDC's CEO/Conference Director Alice Burgin.
"Collective intelligence is in many ways a rejection of the business-as-usual mindset that is being disrupted by new technologies, new forms, new players and new audiences. We wanted to create a program that speaks to this but also to the power of true collaboration, all in a language that really challenges tokenism and sets a high bar".
The conference includes seven Masters sessions with high-profile international guests speaking across producing, directing, creative producing, data storytelling and VR, including acclaimed directors Amy Berg (West of Memphis, The Case Against Adnan Sayed) and Feras Fayyad (The Cave, Last Men in Aleppo), producer John Smithson (Touching the Void, Sherpa) and the recently announced Gordon Quinn (Hoop Dreams, Minding the Gap).
In addition, the program uses its theme to introduce a strong program of local and international guests.
COLLECTIVE INTELLIGENCE SESSIONS
"This year, we really wanted to focus on how the collaborative process can positively influence the craft of a project, how ideas and creativity are born from both close collaborators but also some unlikely bedfellows," said Ms. Burgin of the following sessions:
Emmy and Crystal Award-winning immersive documentary maker Lynette Wallworth (Collisions, Awavena), will give a presentation on working with underrepresented communities to drive change, moderated by Jason Ryle (ImagineNATIVE, Canada). (Presented by ACMI)
The process of working across disciplines will be tackled by Stephen Page AO (Artistic Director Bangarra Dance Company) and Nel Minchin in conversation about the upcoming documentary Firestarter – The Story of Bangarra. (Presented by Screen NSW)
Director Maya Newell (In My Blood it Runs), collaborators Aaron Fa'osa and Paul Walton (Strait to the Plate), and Scott Price and Bruce Gladwin from Australia's award-winning Back to Back Theatre will also explore fresh approaches to storytelling and exploring worlds through diverse modes of collective thought. (Presented by Screen Queensland).
Plus, Ian Darling and Sally Fryer talk with Beck Cole about the collaborative relationship between director and editor in crafting The Final Quarter.
BOLD NEW FUTURES WITH LYNETTE WALLWORTH
FIRESTARTER: COLLABORATION FROM STAGE TO SCREEN
GETTING DOWN TO BUSINESS
"From a business perspective, the idea of collective intelligence also speaks to the entrance of mega-giants like Disney+ and Apple into the market  – encouraging us to keep looking at how new business models are forming, where coalitions and co-productions are on the rise, and what producers can do to make their dollar go further," said Ms. Burgin.
A special co-producing with Canada session leads the business strand, featuring Sue Dando (CBC), Daryl Talbot (WTFN), Simon Nasht (Smith & Nasht), Anne Pick (Reel to Reel Productions, Canada), Colleen Champ (Screen Australia) and Natasha Negrea (Canda).
Elissa McKeand (SkinnyDip Pictures, Foxtel), Jason Kimberley (Cool Australia) and Toni Malone (CJZ) will share their strategies on making money from the education sector, while on the same day Kanopy founder, Olivia Humphries, shines the light on one of the world's largest online education streaming services.
The Pitch at First Sight session presented by Nine Network will involve a live factual pitch with development feedback from Nine's Adrian Swift, and ABC's Josie Mason-Campbell, moderated by SBS's Susie Jones.
In Australian Formats, Global Reach, Love on the Spectrum producer/director Cian O'Clery and BBC Commissioning Editor Abigail Priddle will interrogate what makes a successful format and how Australian producers can get in on the action.
Plus, Debbie Cuell (Endemol Shine) and Ben Ulm (ITV Studios) will discuss how they maintain story finesse (and sanity) when facing next-level production logistics in Niche to Broad, Big to Lean: Concepts of Scale in Factual, moderated by Sarah Thornton (Network Ten).
LET'S MAKE ENDS MEET: CO-PRODUCING WITH CANADA
AUSTRALIAN FORMATS, GLOBAL REACH
THE IMPORTANCE OF IMPACT
"At the same time, it became clear to us that notions of impactful and purposeful content are on the rise, and increasingly that ideas around educational and globally responsible programming are on-trend," continues Ms. Burgin.
In keeping with the theme, Stan Grant (The Australian Dream) will talk about the process of turning his powerful 'Australian dream' speech into one of last year's most successful documentaries in Telling Stories that Matter (Presented by Screenrights).
In Preaching Beyond the Choir, hear from Scott Pape (The Barefoot Investor) and Wendy Moore (LifeStyle group), Damon Gameau and Anna Kaplan (2040), and Jacob Hickey (Blackfella Films) as they discuss strategies for engaging new audiences, cutting through the noise, and enacting social change where it's needed most. (Presented by Foxtel)
And in Real World Impact, meet the key people behind hit ABC shows that have delivered lasting impact campaigns – including Teri Calder (ABC), Debbie Cuell (Endemol Shine), Karina Holden (Northern Pictures), and Craig Reucassel (The War on Waste) – and also hear about new shows The Fight For Planet A: The Climate Challenge and Big Weather (and How to Survive It). (Presented by ABC).
PREACHING BEYOND THE CHOIR
DOCUMENTARY & JOURNALISM
"In addition, as we are being hosted in the stunning and refurbished State Library Victoria, it is the perfect time to think about and reflect on the connections between documentary and journalism with broader values of democracy, freedom of the press, the role of the public broadcaster, and our collective role as the custodians of democratic values".
In The War on Press Freedom, we will join distinguished news, documentary and investigative journalists Gaven Morris (ABC) and Yaara Bou Melham (Illuminate Films) and media law expert Prash Naik in a discussion about current threats to press freedom and why public interest journalism should be protected. (Presented by ABC News)
The award-winning Sarah Ferguson (Four Corners) will also talk about producing documentaries that use bold journalism to explore the most challenging issues of our time with ABC Commissioning Editor Stephen Oliver (Presented by ABC).
THE WAR ON PRESS FREEDOM (AND WHAT TO DO ABOUT IT)
SARAH FERGUSON IN CONVERSATION
DEVELOPING NEW TALENTS
AIDC has also introduced three special Upskill Sessions, aimed at early-career practitioners to help develop their craft across writing documentary with Jen Peedom (Mountain), character development with award-winning director/producer S. Leo Chiang (Our Time Machine), and creative thinking with Marshmallow Laser Feast's Robin McNicholas and producer Bridget Ikin (Sherpa).
UPSKILL: CREATING CHARACTER WITH S. LEO CHIANG
UPSKILL: DOCUMENTARY, ART, NEW FRONTIERS
If that's not enough, AIDC delegates will be pleased to know that these sessions are only a small sample of the full program.
OPENING NIGHT 'IN COLOUR' PARTY
THANKS TO NEW & RETURNING PARTNERS
AIDC is supported by Principal Partner Film Victoria and Presenting Partners ACMI and Screen Australia, Major Partners ABC and SBS, and our loyal returning partners.
AIDC also welcomes new partners for 2020: Screen Canberra, Al Jazeera, Heritage Canada, Ontario Creates, Air Canada, Kanopy, Xe Money Transfer, Nine Network, Foxtel, The Post Lounge, Flame Stock, and La Trobe University.
AIDC 2020 KEY FACTS
64 sessions, screenings, events and marketplace activities
Over 80 national and international speakers
63 decision makers from across the Australian and global industry
19 projects from 13 different countries of production in FACTory 2020 pitches
$500,500 worth of funding opportunities in AIDC 2020 marketplace and initiatives
22 screen companies donated to the Leading Lights Fund, supporting 35 recipients
RETURNING PROGRAMS
FIRST-TIME PROGRAMS
AIDC 2020 TAKES PLACE 1 – 4 MARCH 2020 AT STATE LIBRARY VICTORIA, MELBOURNE, AUSTRALIA.
Media enquiries:
Tracey Mair & Jillian Heggie, TM Publicity
For AIDC 2020
Ph: 02 8333 9070 or 0434 618 555
MAIN IMAGE: The Final Quarter, 2019
24 January 2020
VICE, SCREEN AUSTRALIA & AIDC ANNOUNCE FINALISTS FOR PITCH AUSTRALIANA
Read More
4 February 2020
AIDC & ACMI CO-PRESENT AUSTRALIAN PREMIERE OF OSCAR-NOMINATED 'THE CAVE' IN PUBLIC SCREENINGS & TALKS PROGRAM
Read More