FIRESTARTER: COLLABORATION FROM STAGE TO SCREEN

Craft
Dive into the collaborative process of bringing the unseen history of Bangarra Dance Theatre to screen.
In 2019, Australia's most iconic dance company celebrated its 30th anniversary. Tracking this pivotal year, Firestarter tells the story of Bangarra Dance Theatre through the eyes of their long standing artistic director, Stephen Page.
In the early 1990s, 26-year-old Stephen Page and his two brothers took on the company in its infancy. David, Russell and Stephen worked tirelessly to build the company from a little-known Indigenous dance group to one the nation's most powerful cultural institutions. In this film, a combination of intimate observational material, candid interviews and a treasure trove of personal and company archive will reveal a story of triumph against all the odds.
In this session, Bangarra's Stephen Page, and the film's co-director Nel Minchin, will give an insight into the process of bringing the Bangarra story to the screen through the challenges of collaboration and the cultural expectations and pressures of telling the story of Australia's premier dance company.
---
PRESENTED BY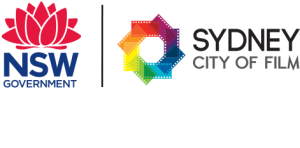 Session
Date & Time

14:00 – 15:15, Monday 2 March 2020

Venue

Speakers

Moderator

Session Producer

Dean Gibson