The AIDC Awards were established in 2021 to recognise the outstanding completed works of new Australian documentary and factual content across six categories.
---
Nominations are taken in the following categories:
1.Best Feature Documentary with a $5,000 cash prize presented by Film Finances.
2.Best Documentary/Factual Series
3.Best Documentary/Factual Single
4.Best Short Documentary
5.Best Audio Documentary with a $3,000 cash prize presented by AFTRS.
6.Best Interactive/Immersive Documentary
VIEW THE 2022 NOMINEES & WINNERS
---
STANLEY HAWES AWARD
The Stanley Hawes Award for outstanding contribution to Australian documentary by an individual or organisation is given in parallel with the AIDC Awards, but the nomination process is different. For more information, visit the Stanley Hawes Award page.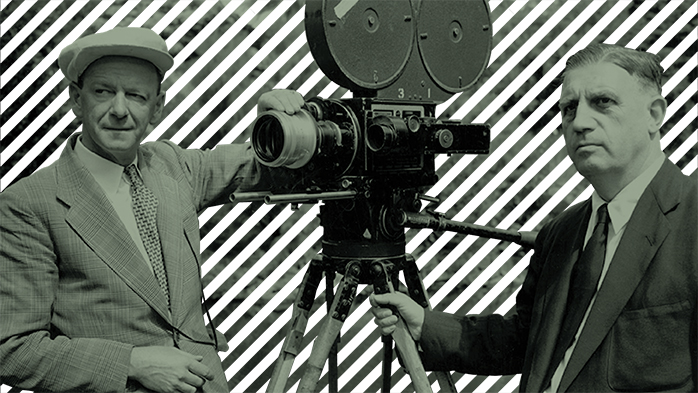 ---
You can also look back at our 2021 AIDC Award Nominees and Winners
---
Submissions for the 2022 AIDC Awards have closed.
Submissions were required to meet the category definitions outlined in the 2022 AIDC Awards Submission Guide and to adhere to the below requirements:
---
Pay the submission fee for the category in which you are entering (see the HOW TO SUBMIT section for more information).
---
Be able to demonstrate a public release – which is considered a premiere – between

1 February 2021 and 1 February 2022

. AIDC will make exceptions for all entries whose release dates have been affected by COVID-19.

Entries that have had an international premiere within these dates but which have not yet premiered in Australia are also eligible. 
---
Show that at least one key creative (producer, director, writer) on the production is an AIDC member. An AIDC member is anyone who attended AIDC 2021 or is registered to attend AIDC 2022. To become a member visit AIDC Membership.
---
Demonstrate one Australian citizen or permanent resident as a key creative. Submissions can include official and unofficial co-productions, including projects that are 100 per cent foreign-funded.
For full eligibility criteria, as well as a definition of each AIDC Award,  please refer to the 2022 AIDC Awards Submission Guide.
Each category of the 2022 AIDC Awards is assessed by an independent jury who are experts in their field.
Jurors for all categories will deliberate across the following criteria: 
Originality of the subject

Creative treatment of the subject

Quality of the storytelling (including emotional engagement)

Integration of craft & technical elements (editing, sound, design, etc.)
Entries to some long-from categories including Best Feature Documentary, Best Documentary/Factual Series will be shortlisted by an AIDC appointed pre-selection committee.
Pre-selection committee members will provide a shortlist for each category which will then be viewed by the Judging Panel from each category. 
The Awards Shortlist will be announced in mid-February 2022.
In addition to receiving an AIDC Awards trophy, winners across selected categories will also receive prizes presented by AIDC partners.  
$5,000 Best Feature Documentary Prize, presented by Film Finances.
The $5,000 Best Feature Documentary Prize will be presented by Film Finances, the market leader in the provision to film financiers of completion guarantees/bonds, for the film, television, and transmedia industries in Australia. Film Finances provides assurance to investors and assistance to program makers to ensure that their projects are completed and delivered on time and on budget.
$3,000 Best Audio Documentary Prize, presented by AFTRS.
The $3,000 Best Audio Documentary Prize will be presented by AFTRS, Australia's national Film, Television and Radio School working towards empowering Australian talent to shape and share their stories with the world by delivering the most future-focused education, research and training. 
Stay tuned for more prize announcements in the coming weeks.
Late entries will not be accepted. Once submitted, entries cannot be amended. 
Regular closing date: Wednesday 8 December 2021 at 23:59 AEDT 
Late closing date: Wednesday 15 December 2021 at 23:59 AEDT 
Shortlisted projects notified: Early February 2022 
Awards presentation: Wednesday 9 March 2022. For details of submission fees, please refer to the 2022 AIDC Awards Submission Guide.