Are you an emerging, Indigenous, LGBTQIA+, d/Deaf, disabled or neurodiverse, and/or culturally and linguistically diverse screen creative, and/or live in regional or remote Australia? Do you have an interest in documentary, factual or unscripted screen content production, but haven't been to AIDC before? 
Leading Lights is a philanthropic funding initiative designed to enable emerging and diverse practitioners to attend AIDC for the first time and participate in a customised professional development program.
Leading Lights eligibility spans a range of backgrounds and contexts, including emerging and early-career, Indigenous and First Nations, LGBTQIA+, d/Deaf, disabled and neurodiverse, regional and remote, and culturally and linguistically diverse (CALD) nonfiction practitioners.  
The program provides vital assistance to industry newcomers in establishing themselves as part of Australia's documentary, factual and nonfiction practitioner community.
Thanks to the contributions of industry donors, 217 emerging and diverse screen creatives have been able to attend AIDC and participate in Leading Lights since the program's launch in 2018.
All selected Leading Lights recipients receive a Sessions Pass to attend AIDC 2024 and are eligible to participate in the Leading Lights program thanks to the support of our program partner, AFTRS, in collaboration with Edith Cowan University (ECU).
---
Presented By                                          In Collaboration With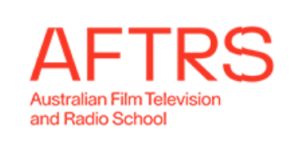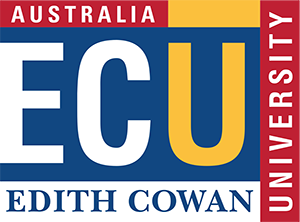 Who can apply?
Applicants must be Australian citizens / permanent residents with an interest in documentary and factual content, who have never attended AIDC before, and who identify with one (or more) of the following groups: emerging/early-career*, Indigenous and First Nations, LGBTQIA+, d/Deaf, disabled and neurodiverse, regional and remote, and/or from culturally and linguistically diverse (CALD) backgrounds.
*early-career = 0-5 years experience in screen or interactive media production
How many recipients are chosen?
The number of recipients chosen is dependent on the level of support provided by our generous Leading Lights donors. Each donation of $650 subsidises one emerging and/or diverse nonfiction practitioner to experience AIDC. 
How are recipients selected?
An industry committee of experienced industry professionals will assess applications and create a shortlist.
For your chance to become a Leading Lights recipient, simply click on the link below and complete the online form.
Applications close 11.59pm, Sunday 17 December 2023.
"AS AN EMERGING FILMMAKER AT SUCH A PRESTIGIOUS CONFERENCE – I NEVER EXPECTED TO BE SITTING DOWN AND MEETING BROADCASTERS, FUNDING BODIES, OR ESTABLISHED FILMMAKERS IN SUCH A GENUINELY HELPFUL AND PRODUCTIVE WAY. THE LEADING LIGHTS PROGRAM, FROM DAY ONE, ENABLED US TO ENTER THE CONVERSATIONS AND THE LEARNING CURVE FOLLOWED!"
– SARAH OKENYO, LEADING LIGHTS RECIPIENT AND PITCH PARTICIPANT 2023
AIDC believes that inclusivity and diversity in documentary and factual storytelling is vital to a healthy nonfiction screen culture.
Want to help usher in the next generation of emerging and diverse storytellers? AIDC is now calling for industry donors as part of our 2024 Leading Lights campaign.
With your support, AIDC can continue to provide vital assistance to industry newcomers in establishing themselves as part of Australia's documentary and factual community.
Any Australian screen company or individual can make a tax-deductible donation to our Leading Lights Fund.
With our commitment to making these funds go even further, there has never been a better time to make a donation. 
Donation Tiers*:
$650 – 1 x Leading Lights recipient
$1,300 – 2 x Leading Lights recipients
$1,950 – 3 x Leading Lights recipients
$2,600 – 4 x Leading Lights recipients
$3,250 – 5 x Leading Light recipients
*Additional donations are welcome in increments of $650.
Leading Lights donors receive:
AIDC 2024 program guide acknowledgment

AIDC website acknowledgment

On-screen acknowledgment before every conference session/screening at AIDC 2024
AIDC is a registered charity with deductible gift recipient (DGR) status. All donations are tax-deductible.
To make a donation at any time, please visit our DONATE page, or contact accounts@aidc.com.au
AIDC also gratefully acknowledges our 2024 Leading Lights donors:
Funds pledged for 5 x Leading Lights recipients
Funds pledged for 3 x Leading Lights recipients
Funds pledged for 2 x Leading Lights recipients
Funds pledged for 1 x Leading Lights recipient