Upskill: Creating Character with S. Leo Chiang
Craft
Emmy-Award nominated Director S. Leo Chiang takes a deep dive into finding and developing complex documentary characters.
In this craft session, Emmy-Award nominated Director S. Leo Chiang discusses the art of finding and unravelling multifaceted characters who share a common sense of idealism against the odds. Films such as Our Time Machine and A Village Called Versailles often focus on character development over obvious plot twists in order to highlight the powerful transformations the characters go through rather than the devastating losses they face.
Join Leo in conversation with Jeanie Davison (Development and Investment Manager of Documentary at Screen Australia) to unpack how he gains trust and develops relationships often in diasporic and marginal communities to tell heartbreaking stories of love, loss and standing up for what you believe in. Through personal anecdotes, Leo will give insight on a few of the major lessons he's learned along the way.
---
PRESENTED BY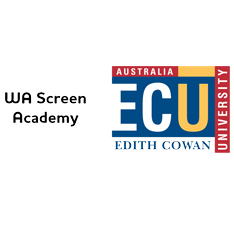 Session
Date & Time

17:30 – 18:30, Monday 2 March 2020

Venue

Speaker

Moderator

Session Producer

Britt Montag