AUSTRALIA UNCOVERED PITCH PROJECTS REVEALED
SIX PROJECTS TO TAKE PART IN NEW SBS DOCUMENTARY STRAND PITCH, WITH THOSE SUCCESSFUL POTENTIALLY SECURING A SHARE OF $80K IN DEVELOPMENT FUNDS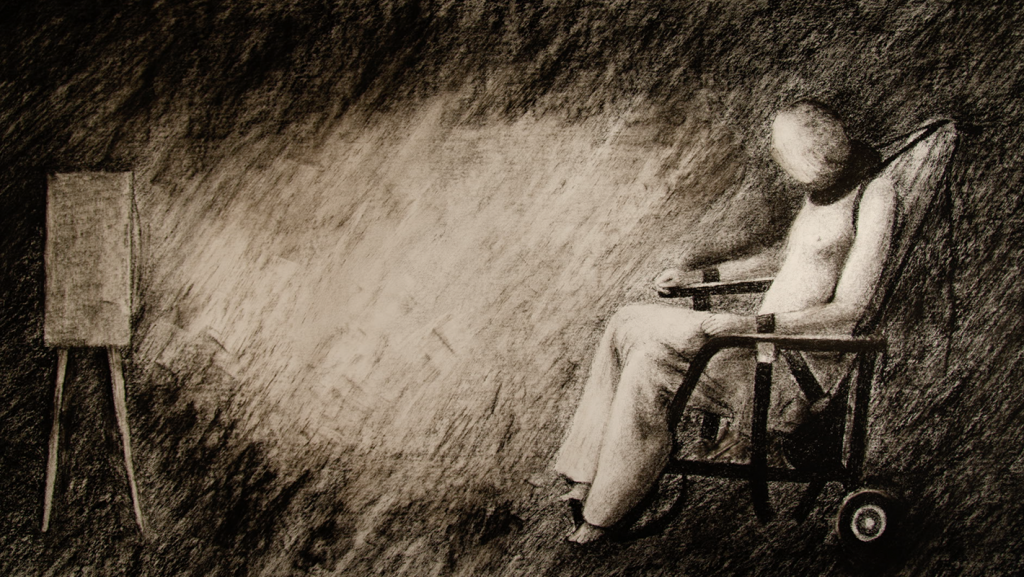 We are excited to announce the six projects selected to compete in the first ever Australia Uncovered Pitch at AIDC 2020, presented by SBS and Documentary Australia Foundation. 
Australia Uncovered is a new landmark single documentary strand featuring unique and compelling stories about contemporary Australia. 
The six shortlisted projects will pitch at AIDC 2020 for the chance to share in up to $80,000 in development funds with commissioned projects to be broadcast on SBS in 2021.
THE PROJECTS
Life After Juvie
Against the torrent of 'tough on crime' rhetoric, young people caught in the sticky web of the juvenile justice system, find their voice.
Production Company: Marhaba Films
Key Creatives: Charby Ibrahim (Writer, Director, Producer), Britt Arthur (Producer), Mish Armstrong (Producer), Jen Peedom (Executive Producer)
---
88 Days A Slave
Exploited. Underpaid. Sexually Harassed. Same story, different backpacker. 
Production Company: Annamax Media Pty Ltd
Key Creatives: Penny Robins (Producer), Christina Stenseth (Writer-Director), Mark Poole (Writer-Director)
---
Strong Female Lead
One in five Australian women experience sexual harassment in the workplace. One of them was Australia's  only female Prime Minister
Production Company: Northern Pictures
Key Creatives: Tosca Looby (Director), Karina Holden (Producer)
---
Why Do People Hate Jews?
John Safran learns what drives racism, through true crime stories.
Production Company: Princess Pictures
Key Creatives: John Safran (Creator/writer/presenter), Laura Waters & Mike Cowap (Executive Producers)
---
The Hospital of Hidden Secrets
For the first time on television, this one-hour documentary goes inside the first and only hospital for people with dissociative identity disorder, dispels the stigmas and myths about people who live with multiple personalities, and uncovers the hidden personal stories that hold the key to our most searing social truths. 
Production Company: Southern Pictures Pty Ltd.
Key Creatives: Laurie Critchley (Executive Producer), Liz Allen (Director/Producer)
---
The Bowraville Murders (working title)
Three murdered Aboriginal kids; one white suspect … 30 years on, justice is not colour blind in Australia in 2020.
Production Company: Mint Pictures & Jumping Dog Productions
Key Creatives: Allan Clarke (Director), Dan Goldberg & Stefan Moore (Producers and Co-writers), Susan Lambert & Adam Kay (Executive Producers), Mark Middis (Editor)
The project pitches will be assessed by a panel comprising Mitzi Goldman (Co-Founder & CEO Documentary Australia Foundation),  Susie Jones (Commissioning Editor, Documentaries, SBS), Joseph Maxwell (Head of Documentaries, SBS), and John Godfrey (Head of Unscripted, SBS). 
Australia Uncovered aims to stimulate new collaborations and content production in keeping with the AIDC 2020 theme, 'Collective Intelligence'.
The initiative forms part of the more than half a million dollars unlocked in development and commissioning funds for the AIDC 2020 marketplace.
The Australia Uncovered pitch session takes place on Wednesday 4 March during AIDC 2020 and is open to attend by all registered delegates.
Main Image: Life After Juvie
26 February 2020
Janine Hosking Announced as Winner of 2020 Stanley Hawes Award
Read More
27 February 2020
AIDC 2020 STARTS SUNDAY!
Read More