AIDC 2021 ADVISORY COMMITTEE ANNOUNCED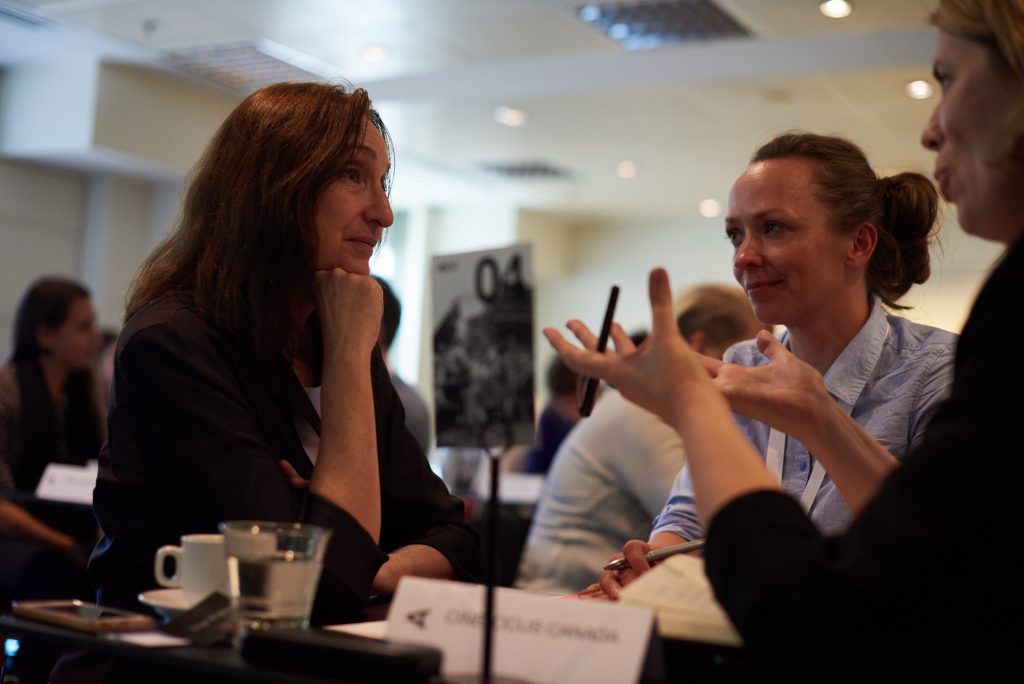 The Australian International Documentary Conference (AIDC), Australia's premier event for documentary, factual, and unscripted screen content, proudly announces the 15 members of the AIDC 2021 Advisory Committee, who will guide the development of the next conference, taking place 28 February to 3 March 2021. 
Revised annually, the Advisory Committee consists of local and international heavyweights drawn from a range of professional backgrounds. Their contributions ensure AIDC retains its position as the most dynamic event in the non-fiction sector offering unique insights into the trends and challenges being experienced by the screen industry. The Advisory Committee will play a vital role in building an innovative program of sessions, networking events, masterclasses, roundtables, marketplace activities and pitching forums for AIDC 2021.  
The AIDC 2021 Advisory Committee members are: 
Harriet Armston-Clarke, Director, TVF International (United Kingdom)

Larissa Behrendt, Independent Film Practitioner/Academic (Australia)  

Laurrie Brannigan-Onato, Development & Investment Manager, Screen Australia (Australia) 

S. Leo Chiang, Independent Director/Producer, Walking Iris Media (USA/Taiwan) 

Darren Dale, Managing Director/Producer, Blackfella Films (Australia)

Karina Holden, Head of Factual, Northern Pictures (Australia)

Nic Hopkins, News Lab Lead – Australia & New Zealand, The Google News Initiative (Australia) 

Richard Huddleston, Managing Editor of Factual, ABC (Australia) 

Danny Horan, Head of Factual, Channel 4 (United Kingdom) 

Fiona Gilroy, Content Sales & Acquisitions Director, Flame Distribution (Australia)

Leonie Lowe, Founder and Managing Director, Lune Media (Australia)

Joseph Maxwell, Head of Documentaries, SBS (Australia) 

Gary

 Paramanathan, Outreach Manager,

Australian Film Television and Radio School

(Australia)  

Debra Richards, Director, APAC Production Policy, Netflix (Australia) 

Malinda Wink, Global Director of Good Pitch, Doc Society (Australia) 
AIDC Co-Chair, Susie Jones, said: "The Advisory Committee is crucial to ensuring AIDC remains the most relevant and dynamic event servicing the factual sector. The AIDC Board is grateful for the time, industry knowledge and expertise that this diverse brains trust offers."
1 September 2020
ALUMNI FILES: WITH PIPI PRODUCTIONS' NICOLA HARVEY
Read More
2 September 2020
SOUND IT OUT 2020 RECIPIENTS ANNOUNCED
Read More