Are you passionate about documentary? Do you want to build your skills in festival or event management? Interested in opportunities to meet other like-minded nonfiction fans?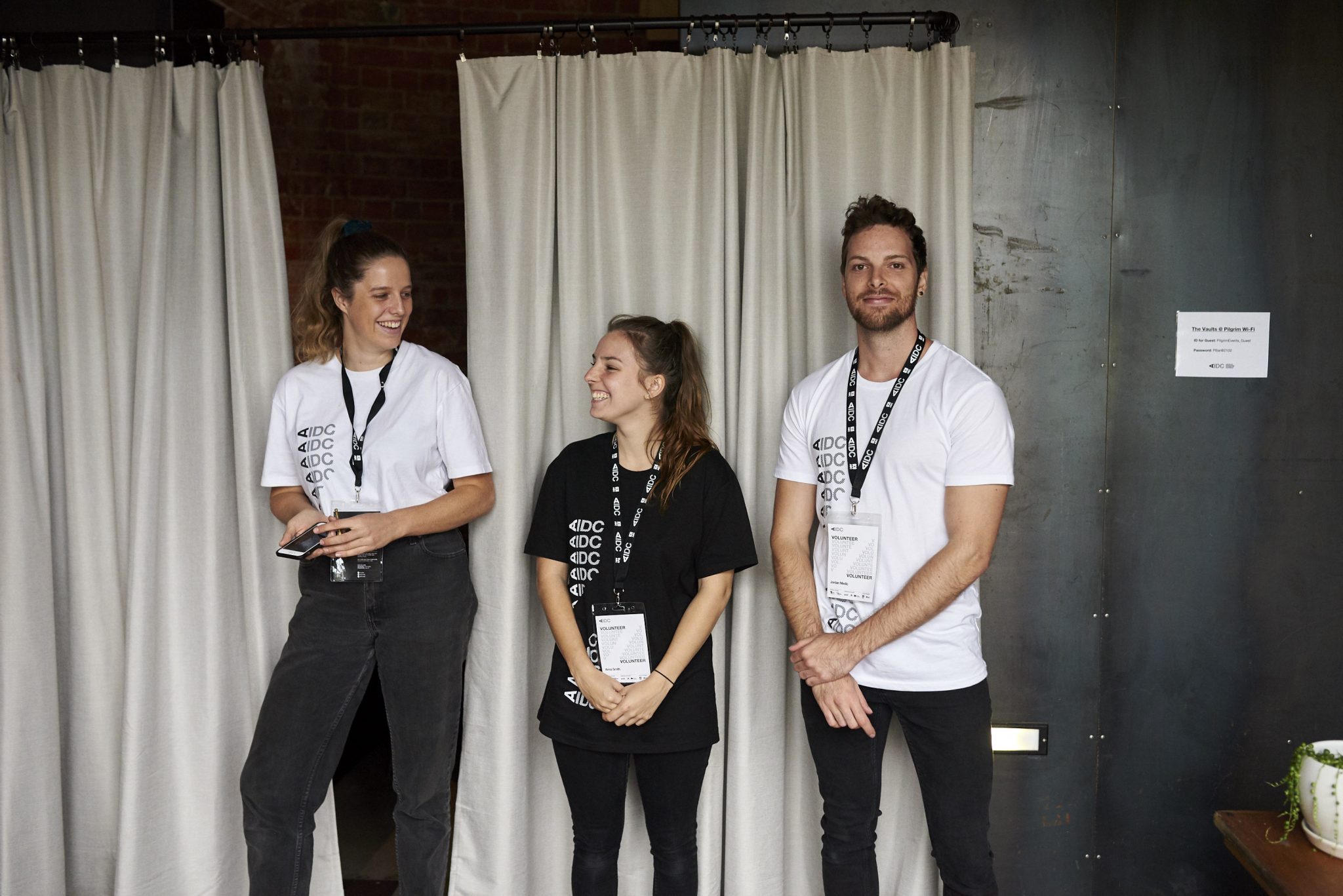 ABOUT
We'd love you to volunteer with us during the 2023 Australian International Documentary Conference (AIDC) Sunday 5 March – Wednesday 8 March, 2023.
Based at the Australian Centre for the Moving Image (ACMI) at Federation Square, Melbourne, AIDC 2023 will host a four-day documentary project marketplace, forum and screening and events program, attracting a diverse mix of broadcasters, storytellers, entrepreneurs and documentary fans from Australia, the Asia-Pacific and beyond.
We are now looking for a number of enthusiastic volunteers to help out during the event (Sunday 5 March – Wednesday 8 March 2023).
BENEFITS
In exchange for generously volunteering with us, you will receive access to sessions available on the day of your shift. These sessions are valued at over $250 / day. Along with this, you will receive an AIDC t-shirt.
We value the time, commitment and expertise our volunteers contribute to AIDC and many of our volunteers have since returned to work with AIDC, which we always encourage.
AVAILABILITY
Ideally volunteers will be available for a minimum of four shifts between Sunday 5 and Wednesday 8 March. Shifts are between 4–6 hours.
Volunteers will need to attend a compulsory induction session prior to the conference. The session will cover all the in's and out's of the conference including a WHS (Workplace Health and Safety) induction and ushering training with an AIDC and ACMI  representative.
If you would like more information about volunteering with us, please contact volunteer@aidc.com.au.