Announcing the first speaker, marketplace guests and sessions for AIDC 2019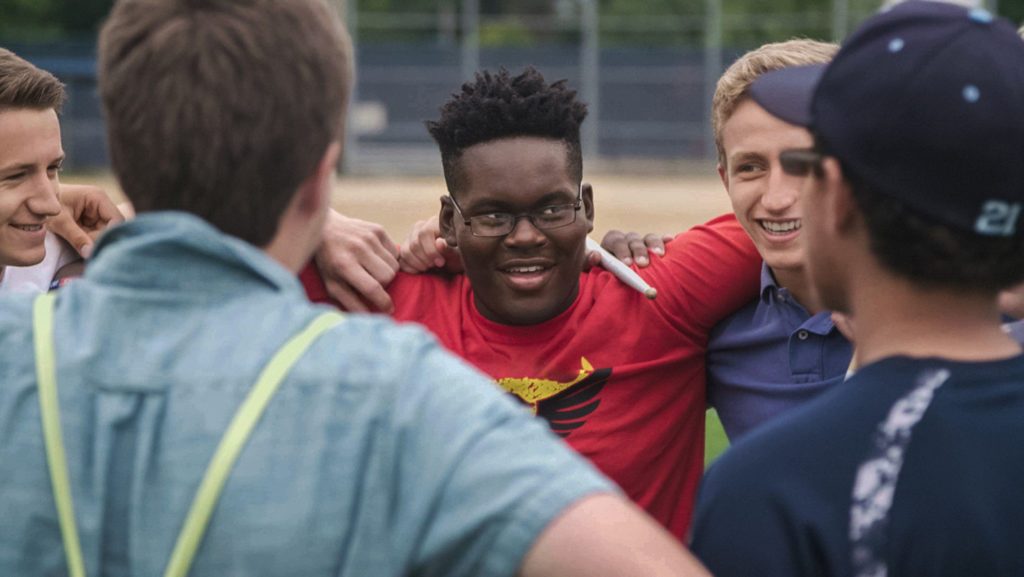 Looking Beyond Borders
A focus on international co-production and co-financing will see guests and delegates at AIDC 2019 looking beyond borders and taking a big picture view of global opportunities in the documentary and factual market.
This outward looking perspective sees Diane Weyermann, President of Documentary Film & Television at Participant Media, a company dedicated to entertainment that inspires and compels social change, as AIDC 2019's first major guest.
Ms Weyermann's many credits as Executive Producer include the seminal films An Inconvenient Truth, Citizenfour, and Food Inc., and more recently, America To Me [pictured above], which is currently streaming on Stan.
Image: Diane Weyermann, President of Documentary Film & Television at Participant Media
Sessions With A Northern Outlook
AIDC 2019's session program kicks off with two major panels: Working with the USA and Nordic Focus.
Diane Weyermann will be joined on the Working with the USA session with Elliott Whitton, the Head of Development at Cinereach; Marie Nelson, PBS Vice President, News & Independent Film; and Ranell Shubert, the International Documentary Association's Education Programs Manager.
Image: Elliot Whitton, Head of Development at Cinereach
Image: Marie Nelson, PBS Vice President, News & Independent Film
Image: Ranell Shubert, Education Programs Manager at the International Documentary Association
Nordic Co-Productions
Producers who love Scandinavian television won't want to miss AIDC 2019's Nordic Focus session. AIDC brings together documentary commissioners from SVT (Axel Arno, Why Slavery?) and YLE (Erkko Lyytinen, Over the Limit) to talk about their most recent successes as well as North/South co-production opportunities with Australia.
With many more key international decision makers to be announced in the coming weeks, also already confirmed to attend are local acquisitions executives from SBS, ABC, Screen Australia, VICE and BBC Studios (Australia).
Image: Axel Arno, Commissioning Editor at SVT
Image: Erkko Lyytinen, Commissioning Editor at YLE
AIDC MARKETPLACE 2019
These decision makers are part of AIDC's larger marketplace, which includes numerous pitching and networking opportunities for producers of all experience levels across documentary and factual forms, with over $100,000 of commissioning funds already committed.
Applications are now open for Cut to the Chase, AIDC's program of structured one-on-one pitch meetings between producers and decision makers; and The FACTory, AIDC's centrepiece public pitching forum for projects with national and international appeal.
In addition, filmmakers can enter the Pitch Australiana competition, a short-form documentary pitch co-presented by VICE Media and Screen Australia; and the Untold Australia pitch, in which SBS seeks new stories for the popular documentary strand of the same name.
For more marketplace information, visit Pitches & Marketplace.
Alice Burgin, CEO/Conference Director for AIDC said: "AIDC 2019 promises a program packed with sessions and guests responding to our theme The Bigger Picture. It's about taking a step back to celebrate the eclectic ecosystem of the Australian non-fiction industry, as well as the positive role we all can play as creative agents within the broader global filmmaking community."
Caroline Pitcher, CEO of Film Victoria, said: "Documentary filmmaking has immense power to tell deeply meaningful stories. Our support of AIDC ensures that this medium continues to evolve and find new audiences to inspire. With this year's program offering a mix of new and continuing initiatives, practitioners will be pushed to expand their thinking around craft and content, with unparalleled opportunities to connect with the international market. Film Victoria is proud to be principal partner once again, bringing the world's top documentarians to Melbourne as a world-class screen hub."
Katrina Sedgwick, CEO of the Australian Centre for the Moving Image (ACMI) said: "ACMI is proud to be the home of AIDC again in 2019. This vital gathering of the documentary community each year enables sharing of ideas, building of networks, and business opportunities that can only happen through proximity. Our museum not only hosts the conference but the AIDC team all year round in our co-working space ACMI X. We are proud to be the major sponsor of AIDC but equally delighted that this support enables proximity with our team to collaborate right across the program, and to welcome the documentary sector into the museum that celebrates their work all year round."
Registrations for AIDC 2019, to be held March 3 – 6 at the Australian Centre for the Moving Image (ACMI) in Melbourne, open today.
Industry executives, filmmakers with a project to pitch, and those who simply want to learn or skill up will all find an AIDC pass suited to their needs.
Kickstart your journey to Australia's premier event for the documentary and factual screen industry by heading to our Passes page. And stay tuned for many more announcements in the coming weeks.
Media enquiries:
Tracey Mair, TM Publicity
For AIDC 2019
Ph: 02 8333 9066 or 0419 221 493
21 November 2018
ENTER THE MEET YOUR MAKER: XR MARKETPLACE
AIDC opens applications for VR/AR/MR creators working on non-fiction projects
Read More
1 November 2018
AIDC & Doc Edge Announce New Partnership
AIDC and New Zealand's Doc Edge documentary festival and industry conference announce new cultural partnership
Read More