MEET THE AIDC TEAM: CHRIS HARMS
GET TO KNOW THE PEOPLE BEHIND AIDC 2022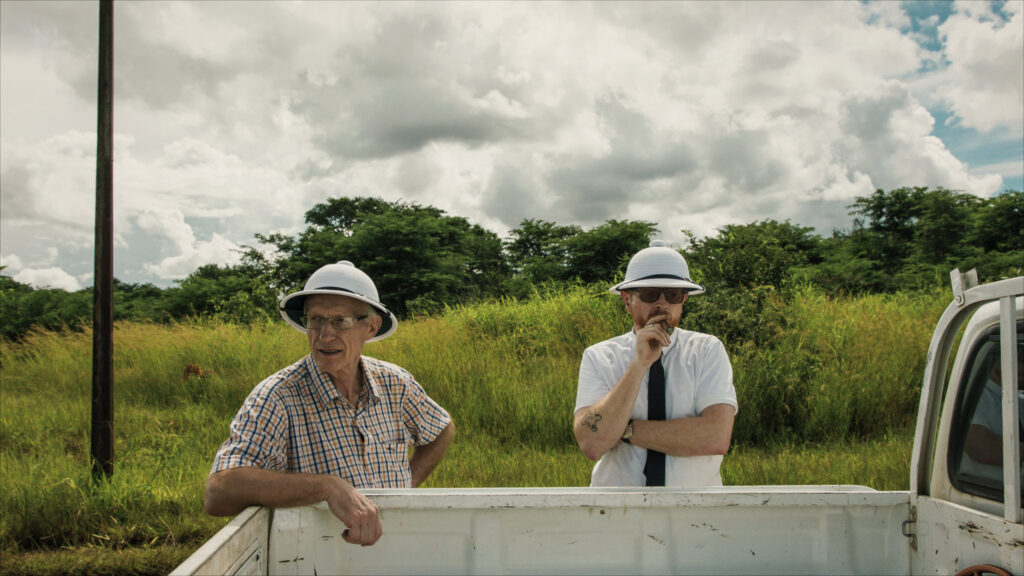 ROLE: MARKETING & COMMUNICATIONS MANAGER
We're thrilled to welcome back Chris Harms into the role of Marketing and Communications Manager for AIDC 2022! 
Chris has been a key member of the AIDC team since 2016 and brings valuable insight and expertise in marketing and communications, documentary markets and, more recently, online event delivery as virtual and hybrid events become the new norm.
Having worked in the media, the arts and academia in roles as diverse as journalist, DJ, researcher, editor, lecturer, UX specialist, and events marketer, his favourite role so far is 'new dad' to a recently arrived infant.
What are you working on at AIDC?
I'm looking after AIDC's branding and communications output for the upcoming conference in 2022, which means tinkering with things like aidc.com.au, our eNews, social media channels, and preparing for the event's physical return to the renewed ACMI. I also have a hand in planning the virtual event configuration, ensuring that remote attendees have an equally productive AIDC experience.
What was your first foray into screen culture?
Sometime in the last millennium I studied screen production at Griffith University, where I worked on short documentaries about pop culture collectors, fluoxetine use, and the auto-towing industry. However, my main interest was screenwriting and I won a Warner Bros-sponsored award – the Golden Rabbit™, basically a faux-gold Bugs Bunny – for an unproduced short script. I then dabbled in music videos, writing treatments and directing a clip for an indie band that became a Channel [V] clip of the week. Crossing over into the music industry led to a multi-year detour into music journalism and arts marketing, before AIDC moved to Melbourne and provided me with a very roundabout return to the world of documentary.
Favourite Documentary Classic
Encountering Errol Morris's The Thin Blue Line at university changed my mind about what documentaries could be, stylistically, and what they could do (i.e. exonerate the innocent). But, if I'm being honest, it was '80s curio The Devil at Your Heels that I most enjoyed watching. It's about a Quixotic attempt by hapless Canadian daredevil Ken Carter to jump a rocket-powered car one mile over a river. Unearthed in 1993 by Santo Cilauro and Rob Sitch of the Working Dog crew, it unintentionally subverts the idea of the mockumentary as the funhouse mirror of the documentary by being utterly ridiculous, but also true. 
From more recent times, Bing Liu's Minding the Gap is a real favourite, both for its standout skateboarding photography and its nuanced exploration of friendship, ideas of masculinity, and how domestic violence leaves a toxic legacy. It wrongfoots the viewer by starting out so engagingly superficial ('look at these guys having fun'), before becoming something much deeper and more affecting.
THE DEVIL AT YOUR HEELS (1982)
What was the last thing you saw that really floored you?
Despite considering myself a fairly grounded person, I'm often surprised by how off-kilter the world can be and, as a result, I'm constantly floored by things. And usually, it's after watching a documentary that reveals something previously unthinkable, or covers a topic that I'm astonished to realise I knew nothing about. Recent examples have BBC's Storyville as a common thread, including the harrowing Collective: Unravelling a Scandal, and Mads Brügger's Cold Case Hammarskjöld and The Mole: Infiltrating North Korea.
Collective: Unravelling a Scandal (2020)
Current obsession?
My five-month old baby son, Sébastien. I can't get enough of him. 
Other than the tyke, I'm semi-obsessed with working out my feelings about documentary-influenced dramatised true crime series like Denmark's The Investigation, (by Another Round's Tobias Lindholm, about the 'submarine murder' of journalist Kim Wall), and Sweden's The Hunt for a Killer (about a case unsolved for 16 years). The latter is so hypnotically dispassionate that it would make a Ken Burns documentary seem like a Marvel blockbuster in comparison. 
THE HUNT FOR A KILLER (2020)
You're doing a PHD in media industry studies, what intel are you gathering?
I'm looking at global documentary industry events like AIDC, exploring the ways in which the culture of documentary markets and forums influence the development of projects and reinforce or challenge power differentials. I've been interviewing commissioners, sales agents, distributors, producers and marketplace organisers across Europe, North America, and Asia for three years, gathering perspectives on the global industry network. Interestingly, I'm studying at a time when the accepted order of things is rapidly changing, both within the industry (with public broadcasters and private streamers contesting territory), and without, as a result of the networking shifts wrought by COVID-19.
Is the truth actually stranger than fiction?
Ah ha, this is deliberately a trick question for people working in documentary (and I should know, because I put it in the Q&A). The obvious answer is yes, as something like Three Identical Strangers or The Lady & The Dale would attest, but also, no. Have you seen Twin Peaks: The Return? 
I guess, for me, the truth is certainly realer than fiction, in the sense that knowing something actually happened, and that living people (or other organisms) were affected, elicits a different kind of response. What sets documentaries apart are their connection to lived experience, and the shared sense that our lives could, by some quirk of fate, one day be on the opposite end of the lens. 
THE LADY & THE DALE (2021)
Main Image: Cold Case Hammarskjöld (2019)
11 October 2021
DOC SOCIETY & AIDC REVEAL SIX PROJECTS SELECTED FOR ART & IMPACT FELLOWSHIP AUSTRALIA
Read More
15 October 2021
AIDC PAYS TRIBUTE TO DIANE WEYERMANN
Read More