AIDC PAYS TRIBUTE TO DIANE WEYERMANN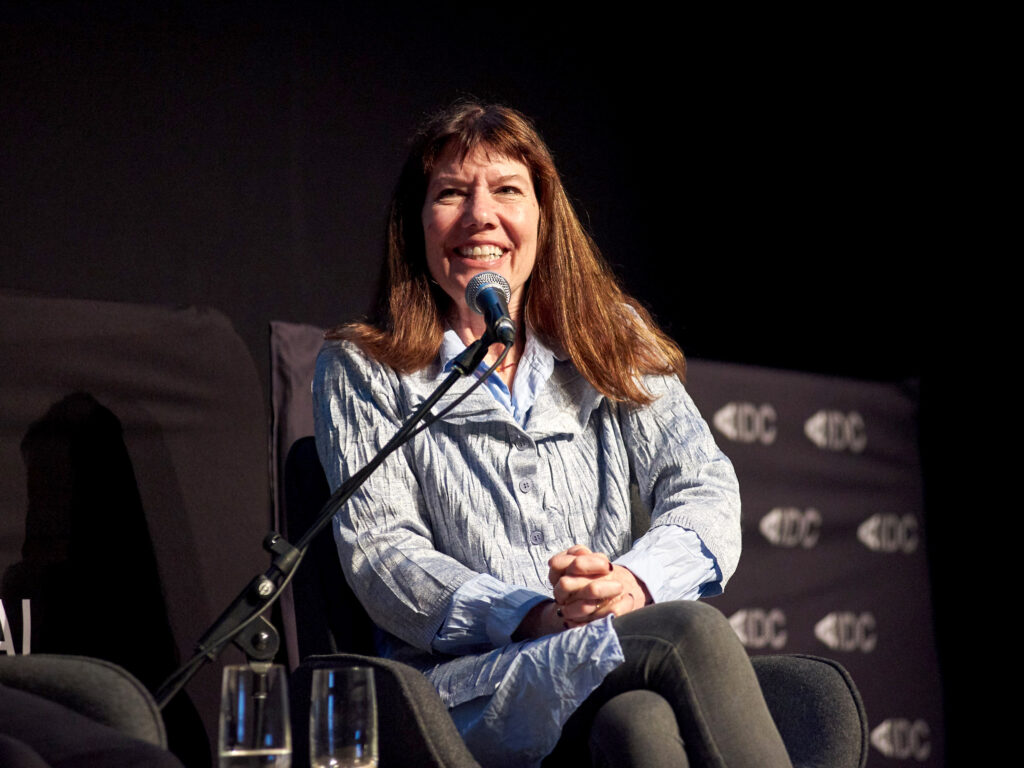 Influential producer Diane Weyermann, responsible for many of the documentaries that have shaped the industry, sadly passed from cancer in New York on Thursday.
Diane was instrumental in the establishment of documentary funds and labs at Sundance and also oversaw the production of more than 100 films during her tenure at Participant Media, including Academy Award-winners An Inconvenient Truth and Citizenfour.
A long-time supporter of AIDC, Diane served on the Advisory Committee in 2020. She last attended in 2019 where she delivered a Masterclass on producing, the conference's most popular session. 
Diane has been a remarkable contributor in so many ways, advocating for social change and providing a voice for many through documentary storytelling.
All of us at AIDC mourn her passing and want to respectfully acknowledge the deep and lasting contribution she made to the field. Through her work she ensured that vital stories were told and reached the widest possible audience, bringing about real change. 
Diane Weyermann 1955 – 2021
Main Photo: Diane Weyermann, AIDC 2019. Credit: Daniel Aulsebrook.
12 October 2021
MEET THE AIDC TEAM: CHRIS HARMS
Read More
27 October 2021
MEET THE TEAM: CHASCA SUMMERVILLE
Read More