FINALISTS ANNOUNCED FOR THE FACTORY
WE REVEAL THE 10 FEATURE DOCUMENTARIES AND FACTUAL SERIES SET TO TAKE PART IN AIDC'S INTERNATIONAL PITCHING FORUM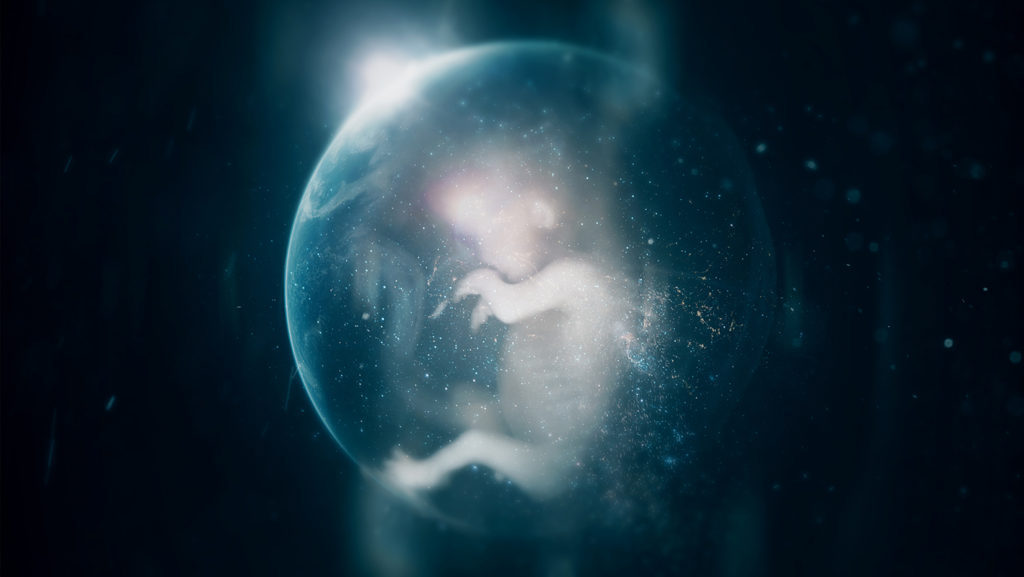 We're excited to reveal the 10 feature documentary and factual series finalists taking part in The FACTory International Pitching Forum, presented by Film Victoria, during AIDC 2019 (3-6 March, ACMI, Melbourne).
Producer and director teams will pitch each project to an assembled group of top-level buyers, commissioners, and distributors at Federation Square's Deakin Edge Auditorium on Tuesday 5 March, receiving expert industry feedback and potentially sealing financing deals on the spot.
THE FINALISTS:
29 YEARS EIGHT DAYS
An intimate portrait of internationally renowned Australian artist Matt Doust, who died suddenly from an epileptic fit in 2013.
Director: Mat de Koning
Producer, Co-Director: Brooke Silcox
Executive Producer: Ian Hale
(Australia)
A PLACE TO STAND
A deeply personal journey investigating how violence manifests in relationships, families, and communities, by seeking to uncover the secrets surrounding a horrific tragedy.
Director: Tess Hutson
Producer: Jane Robertson
Executive Producer: Jonathan Auf Der Heide
(New Zealand/Australia)
CARBON: AN UNAUTHORISED BIOGRAPHY
The ultimate biography of Carbon – the most talked about but least understood element on Earth.
Writer, Director: Daniella Ortega
Producer: Kate Pappas
Executive Producer: Sonya Pemberton
(Australia)
CARRY ON
Six disabled twenty-somethings have four short weeks and limited cash to experience an iconic Euro summer in a rite of passage that will challenge their independence and sense of humour.
Producer: Stephanie Dower
Producer: Breanna Roe
(Australia)
FROM PRISON TO PRIME MINISTER
Jailed Malaysian politician Anwar Ibrahim returns from his life behind bars and sets out on a quest to become Malaysia's next Prime Minister.
Director, Producer: Lina Teoh
Assistant Producer: Syakirah Ahmad
DOP: Wong Chin Hor
(Malaysia)
GLORIA TO MY DYSPHORIA
Would your relationship survive a sex change? A raw, intimate and confronting ride into a relationship where little remains constant, challenging audiences to explore the fluidity of their own gender and sexual identity.
Producer: Cody Greenwood
Co-Director, Writer: Frances Elliott
Co-Director, Writer: Samantha Marlowe
(Australia)
THE GREATEST AIR RACE AND THE HEROES THE WORLD FORGOT
Astronaut Andy Thomas is on a mission to have his boyhood heroes recognized among the world's greatest aviators for their pioneering 1919 flight from England to Australia.
Producer: Lainie Anderson
Director: Susan Harrington
Executive Producer: Carolyn Johnson
(Australia)
MOZART'S SISTER / HIDDEN FROM HISTORY
What if Mozart's sister composed some of his works? A dramatic musical investigation that turns our gaze to the unrecognised female creators of our time.
Producer, Director: Madeleine Hetherton-Miau
Producer: Rebecca Barry
(Australia)
RAW: THE GLOBAL FIGHT TO SAVE REAL CHEESE
Under our noses, some of the world's greatest cheeses are disappearing, but a fight to save them is brewing.
Writer, Director, Producer: Sean Cousins
Executive Producer: Michael McMahon
(Australia)
SMALL ISLAND BIG SONG
Small Island Big Song is a theatrical musical documentary, reuniting the ancient seafaring cultures of Austronesia through song.
Director: Brian Hill
Co-director: Tim Cole
Producers: John Cherry, Kirsten Mallyon, Tim Parish, BaoBao Chen
Executive Producer: Harry Bardwell
(Australia/Germany)
Held in a live forum setting and open to all AIDC delegates and the public, The FACTory is the cornerstone of the AIDC documentary and factual content marketplace. It provides a dynamic opportunity for producers to make a real impression with their pitch.
The FACTory is also an invaluable learning opportunity for filmmakers interested in the art of pitching and for those who want to discover just what it is that commissioners and buyers are looking for in the current market.
The FACTory complements AIDC's more intimate Cut to the Chase pitching marketplace, in which producers are carefully matched with the decision makers most relevant to their projects in short pitch meetings. Cut to the Chase submissions are open to registered AIDC delegates only, and close 31 January.
Media enquiries:
Tracey Mair & Jillian Heggie, TM Publicity
For AIDC 2019
Ph: 02 8333 9070 or 0434 618 555
To download this press release as a PDF, please click here.