FLAME STOCK: THE NEW PLAYERS IN STOCK FOOTAGE
Business
If you're a producer or content creator with raw material or looking for quality stock footage, Flame Stock is the new player in stock footage working with producers for producers.
Flame Stock is a new footage library that has been built by producers for producers. Content is sourced from quality productions aired throughout the world and across the media landscape. Material is sourced directly from producers and content creators and Flame's dedicated clip team scrub, clip, grade and polish raw footage form productions in order to produce top quality stock vision.
Join Flame Stock's Manager Jo Anne Calabria and Flame Distribution's Alasdair Dolan as they share insights into how Flame Stock can save producers time and money while also delivering the rare and elusive content that makes top quality shows and video.
---
PRESENTED BY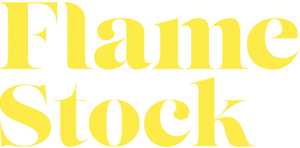 Session
Date & Time

15:30 – 16:00, Monday 2 March 2020

Venue

Speakers