REGIONALITY FULL PROGRAM ANNOUNCED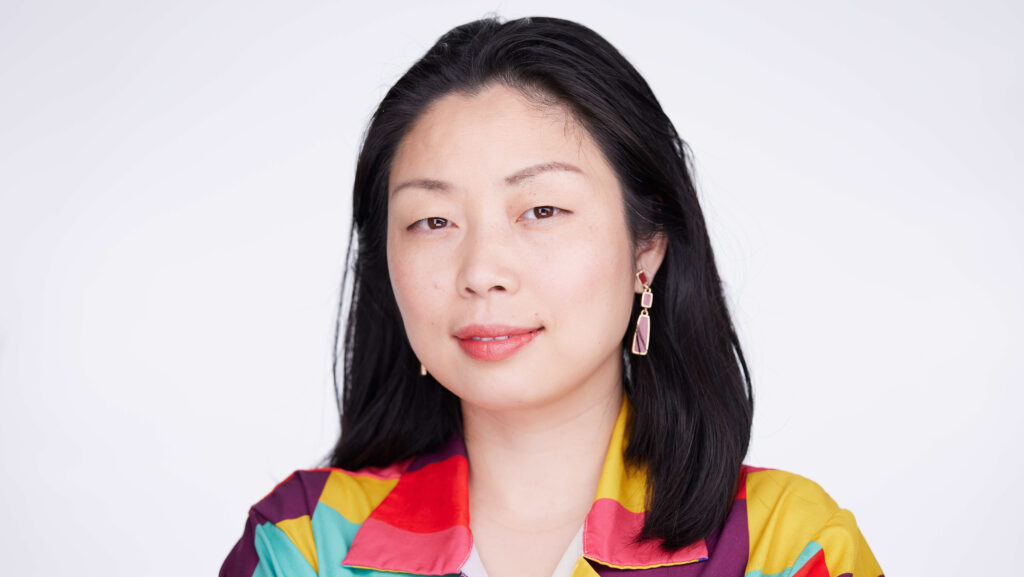 NANFU WANG & AL HICKS LEAD HUGE LINE-UP
Today AIDC and Screenworks – supported by Screen NSW – are excited to announce the full program for REGIONALITY!
In addition to a craft masterclass with Grammy Award-winning filmmaker Al Hicks (Quincy), we're proud to announce that Chinese-born, USA-based filmmaker Nanfu Wang (One Child Nation) will be joining us for an inspiring in-conversation about her creative process. 
Taking a cinematic and investigative approach to her films, Wang has tackled issues such as the US and Chinese governments' responses to the COVID-19 crisis (In the Same Breath – Sundance 2021) and China's controversial one-child policy (One Child Nation – Sundance 2019, Grand Jury Prize Winner), in addition to her study of the broken American dream (I Am Another You – SXSW 2017, Special Jury Prize winner). An Emmy-nominated filmmaker, Nanfu's debut feature Hooligan Sparrow was shortlisted for the Oscar for Best Documentary. She was also the recipient of the 2020 MacArthur Genius Grant.
Taking place Friday 25 June at the Lennox Head Cultural Centre, REGIONALITY will feature five big sessions – including a producer's guide to festivals and markets plus tips on how to create documentary and factual ideas that travel.
These hot topics will be probed by a fantastic line-up of local and international industry experts including Ania Trzebiatowska, (Sundance Film Festival), Pauline Clague (Winda Film Festival) and Karina Holden (Northern Pictures). 
'In the Same Breath', directed by Nanfu Wang.
REGIONALITY PITCH TEAMS REVEALED
We're also chuffed to announce the four teams shortlisted to participate in the live REGIONALITY Pitch. These finalists can expect feedback and market intelligence from a group of local and international decision makers to help them develop their projects to their fullest potential. 
The shortlisted teams are:
AN ARTIST RESPONDS
Key crew: Jonnie Leahy (Director), Damien Lane (Composer/Producer), Fenella Kernebone (Executive Producer), Paul Ducco (Animation/Graphics). One line-synopsis: When a photographic artist, famous for her figures in landscapes, is given the chance of her career, how does she make it happen when bushfires have destroyed her locations and covid has taken away her access to models?
DREAMING COUNTRY
Key crew: Genevieve Grieves, Ryan Andrew Lee (Directors), Kieran Satour, Andrea Distefano (Producers). One line-synopsis: Jukurrpa Ngura ('Dreaming Country') is a spiritual portal into the Dreaming; a meditative journey through Aboriginal Creation narratives from across Australia.
THE FOREST MAKERS
Key crew: Oren Siedler (Director), Dr Anne Chesher (Producer). One line-synopsis: Fusing science, mythology, technology and innovation, this series showcases extraordinary individuals around the world fuelled by ingenuity and determination, who are side-stepping governments and planting trees by the millions in order to achieve alternate future reality – the one we would all choose to live in.
THE ROAD TO PATAGONIA
Key crew: Matty Hannon (Director), Tye Markey (Producer). One line-synopsis: The lives of two young adventurers change forever when they meet and fall in love on a truly epic surf-odyssey, where they learn about the ancient animisitic worldview, and its arch nemesis; the global economy.
'The Road to Patagonia', directed by Matty Hannon.
BUY TICKETS
REGIONALITY tickets are now on sale. Tickets are limited so we encourage you to purchase your tickets today.
Tickets are $75 inc GST and provide access to all five REGIONALITY sessions, including the live REGIONALITY Pitch.
To purchase your tickets or learn more about this unmissable one-day industry program, visit the REGIONALITY webpage.
27 May 2021
ABC, AIDC & NORTHERN PICS ANNOUNCE INAUGURAL INDIGENOUS DOCUMENTARY PLACEMENT RECIPIENT
Read More