NON-FICTION INTERNATIONAL CO-PRODUCTION SURVEY
Finding New Ways for Australian Stories to Reach the World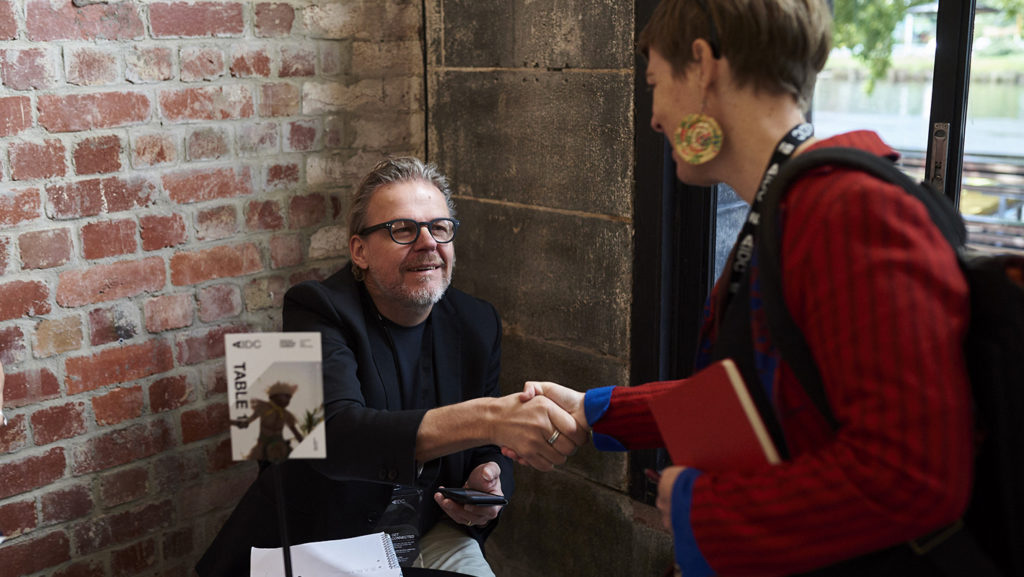 Do you work in the Australian non-fiction screen sector and have an interest in international co-production? If so, AIDC would like to hear about it.
As part of AIDC's efforts to provide valuable business opportunities at our conference for Australian producers, we want to find out about the international co-production experiences of documentary, factual and interactive practitioners working across the non-fiction screen sector.
For this reason, we are canvassing Australian non-fiction practitioners to get a better understanding of how AIDC's marketplace can serve your needs based on your feedback.
We will be collating responses in order to better understand the current landscape and consider opportunities at our event that can help build relationships with the international non-fiction screen sector.
If you work in the industry, have done, tried to do or considered doing an international co-production (formally or not) and would like to contribute to this valuable research, please fill out the short survey below.
Individual responses will remain anonymous while top-level data will be published on the AIDC blog and will assist in further developing marketplace opportunities for AIDC 2020 and beyond.
IMAGE: TERESA NAVARRO, POV (USA) CREDIT: DANIEL AULSEBERG
The survey is open now, and will close Wednesday 15 May 2019 at 11:59pm AEST. If you have any questions about the survey, please direct them to [email protected]
MAIN IMAGE: Axel Arno, SVT (Sweden) at AIDC 2019's Cut to the Chase Marketplace
CREDIT: Daniel Aulseberg
17 April 2019
AIDC ANNOUNCES NEW BOARD CO-CHAIR AND TREASURER
SUSIE JONES AND CAROLYN JOHNSON TAKE ON NEW ROLES

Read More
27 March 2019
Pitch Australiana 2019 Winner Announced
VICE & Screen Australia Reveal Recipient of $50,000 in Production Funds for Short Documentary
Read More