NEW IMPACT PITCHING LAB ANNOUNCED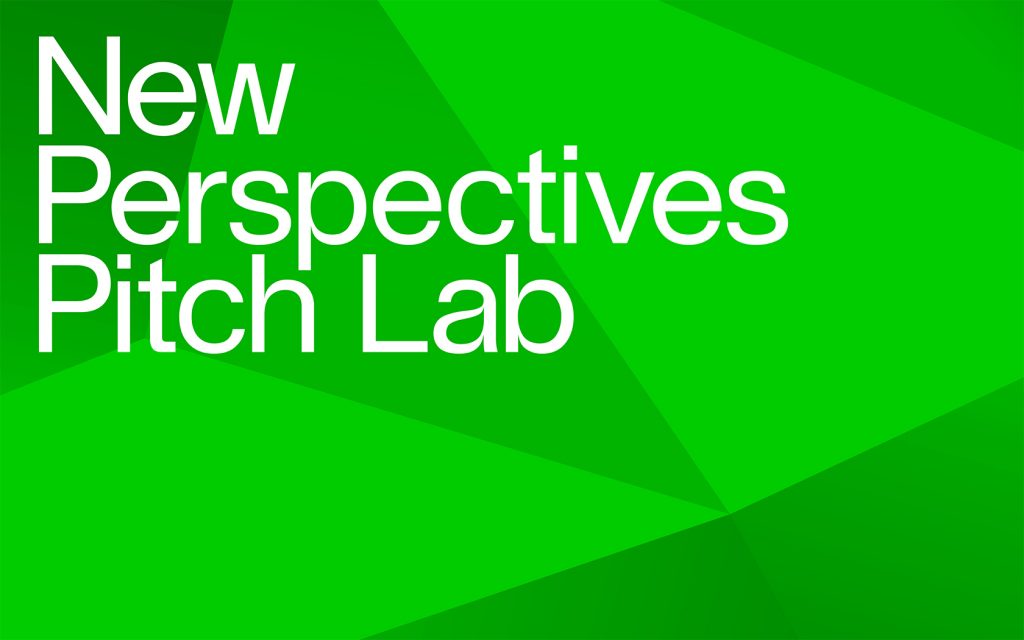 Calling emerging nonfiction storytellers! 
AIDC has teamed up with AFTRS and Doc Society, in partnership with Screen NSW, to launch the New Perspectives Pitch Lab, an initiative for emerging nonfiction talent with a social impact project in development or production.
The New Perspectives Pitch Lab aims to empower storytellers to pursue and build support for the stories they want to tell. 
The Pitch Lab team is looking for stories that offer a rare insight into the often under-represented and overlooked aspects of what's being reflected in the current zeitgeist – stories that break barriers and explore nuance over polarity. 
Malinda Wink, Global Director, Good Pitch, on behalf of Doc Society, said: "Doc Society is proud to partner with AFTRS and AIDC to offer the New Perspectives Pitch Lab to support emerging Australian storytellers. The Lab forms part of Doc Society's global work to support creative and strategic approaches to story-telling and impact. We believe that nurturing a diversity of perspectives will offer new insight into the complex issues that we face, and the solutions we propose to deliver social and environmental justice."
The creators behind global initiatives such as Good Pitch, Climate Story Lab and the Impact Field Guide, Doc Society are dedicated to the impact of art and the art of impact. 
Alice Burgin, CEO, AIDC said: "If ever there was a year to remind us of the urgent need for documentary storytelling to affect change, it is surely 2020. In a world of chaos, AIDC is honoured to be working with so many like-minded organisations to ensure that new voices with bold ideas are provided with an opportunity to continue their pursuit for truth, justice and transparency."
AIDC, Australia's premier event for documentary and factual content servicing the screen and digital media industries, will take place from 28 February to 3 March 2021. 
AFTRS Head of Documentary, Richard Welch, said: "AFTRS is thrilled to be partnering with Doc Society, AIDC and Screen NSW on the New Perspectives Pitch Lab. Doc Society is a global leader in the impact space, helping to connect great films to global audiences, harnessing the power of documentaries into tangible change. The New Perspectives initiative encourages early career filmmakers to approach stories from a new point of view, and find new ways to engage audiences about the issues that matter most today."
Head of Screen NSW, Grainne Brunsdon, said: "Screen NSW is excited to partner with Doc Society, AFTRS and AIDC to provide fresh and innovative training opportunities for a new generation of documentary filmmakers. This initiative is designed to hothouse emerging key creatives to remain competitive from both a funding and pitching perspective, both domestically and internationally, during this challenging time for the screen industry. We look forward to the wide range of unique and distinctive stories that will emerge over time."
Projects are welcome from emerging storytellers and those changing genre or platform, on any theme or subject. Applications that explore subjects such as democracy, environment, and economic and racial justice are also strongly encouraged. 
The New Perspectives Pitch Lab is open to projects from across the non-fiction landscape – from observational character-driven stories to hybrid and essay films, as well as podcasts and series for television or online.
The initiative consists of five online coaching and development sessions and an online pitch event with mentors including Malinda Wink, Global Director of Good Pitch, Doc Society. Participants develop their project pitch in group and individual sessions and pitch to an industry panel for feedback. The focus on the pitch training is to support participants to develop strategies and pathways for non-traditional access to audience and finance for projects that have potential for an impact campaign. Individuals or teams of two can participate in the pitch lab.
One team will be selected for pitching opportunities at the 2021 edition of AIDC, including two complimentary All Access Passes. 
Applications close Friday 30 October 2020.
30 September 2020
AIDC PRESENTS PRIZES AT CCDF & DMZ DOCS
Read More
7 October 2020
AIDC ALUMNI FILES: FEATURING THE 'NO TIME FOR QUIET' TEAM
Read More