AIDC ALUMNI FILES: FEATURING THE 'NO TIME FOR QUIET' TEAM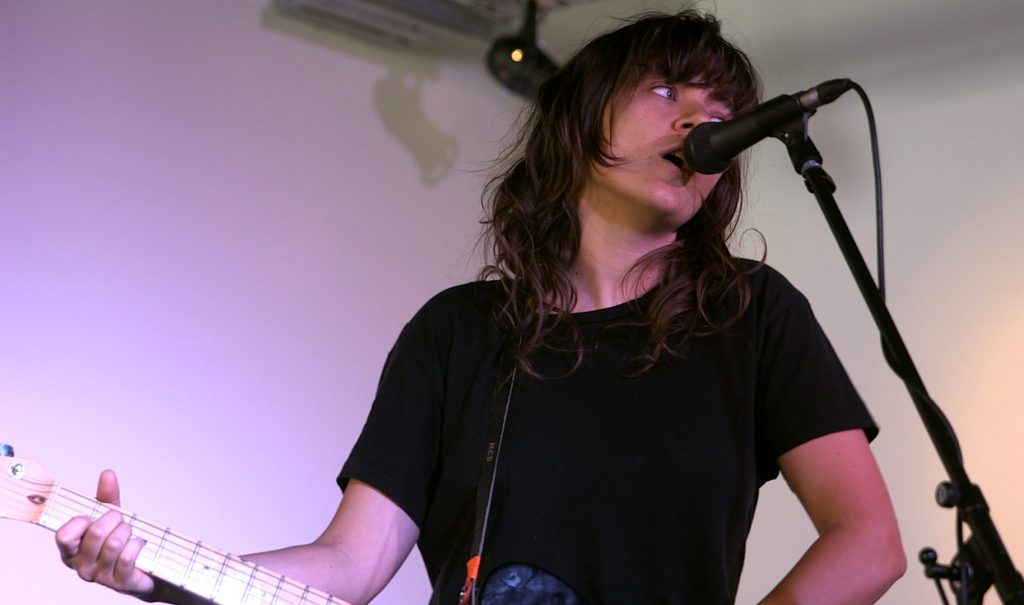 THE FACTORY HAS NO TIME FOR QUIET
Writer, director and producer team, Hylton Shaw and Samantha Dinning, along with producer Philippa Campey (who also runs Australian production company Film Camp), have been on quite the ride since their documentary – No Time for Quiet – was pitched at The FACTory in 2018.
The film had its world premiere at the Melbourne International Film Festival (MIFF) in 2019 and screened at the 2020 editions of Perth Revelation Film Festival, Human Rights Arts and Film Festival and the Antenna Documentary Film Festival. The team is now also gearing up for the television premiere of No Time for Quiet on ABC TV.
"When we started developing [No Time for Quiet], we knew that it had potential to have real social impact within the wider community, not just the music one," reflects Hylton Shaw.
The film begins during a long hot summer, when 40 girls and gender diverse youth arrive in Brunswick to attend a 6-day music camp known as GIRLS ROCK! MELBOURNE. No Time for Quiet focuses on five of the participants as they embark on a journey to find community and identity through music.
One of the key benefits for the filmmaking team was being able to use The FACTory as a sounding board for its ideas.    
"Having the opportunity to talk through our project creatively, with our minds on the marketplace, was really helpful," says Philippa. "Hearing that everybody responded in the same positive way to the access we had to the young people in the film confirmed that we were on the right track to focus on the individuals' journeys, as a largely observational film."
With the film mostly shot, the No Time for Quiet team was seeking completion funding and a distribution pathway.
"Participating in The FACTory gave our project great exposure and helped us secure follow up meetings with decision makers who saw potential in our pitch," says Samantha. "We participated in a pitching workshop, where we did a practice run of our pitch, which really helped with nerves and helped us refine our approach."
Exposure for their project paid off with the filmmakers subsequently securing funding from Screen Australia, Film Victoria and the MIFF Premiere Fund.
The Film Camp team is now in the process of financing two new feature documentaries The Vinyl Records: Destroy Phallus Oppression – which was part of The FACTory showcase in 2020 – about an Indian all-women post-punk band; and Anonymous Club, a film spotlighting local rock legend Courtney Barnett, who features in No Time For Quiet.
In the meantime, No Time for Quiet continues to have an impact beyond the vibrant, creative community in which it began.
"Observing the way the film has reached different people and communities over the last year, has been personally very rewarding," says Hylton. "To have people stop us after a screening or send us an email to thank us for creating such powerful accounts of these young people's lives is extremely fulfilling as filmmakers."
No Time For Quiet screens at 9:30pm AEDT 13 October on ABC TV as part of Mental Health week. The FACTory is now open for applications. 
30 September 2020
NEW IMPACT PITCHING LAB ANNOUNCED
Read More
7 October 2020
APPLICATIONS NOW OPEN FOR THE FACTORY
Read More