MEET THE AIDC TEAM: LAUREN VALMADRE
GET TO KNOW THE PEOPLE BEHIND AIDC 2022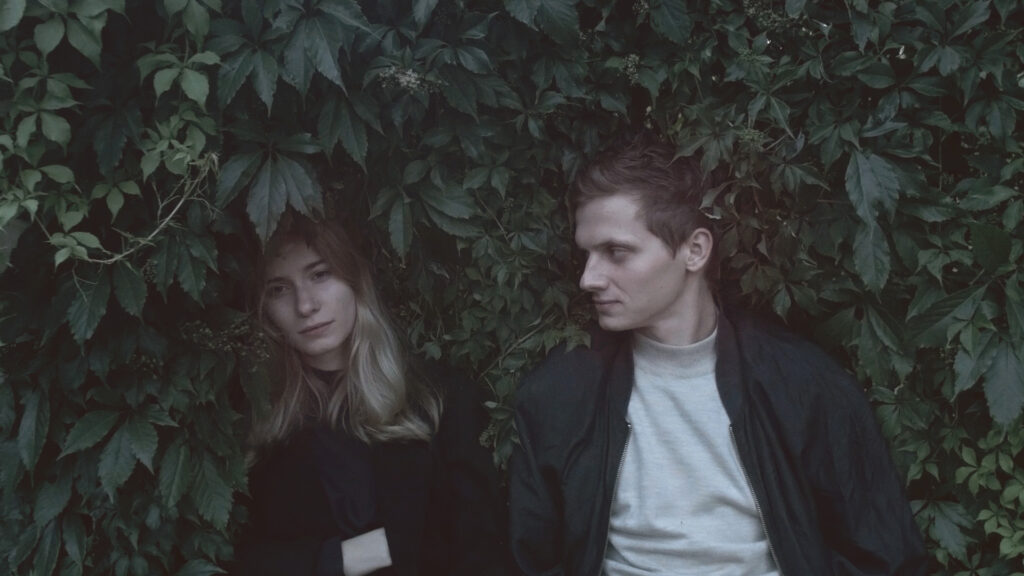 ROLE: CONFERENCE PROGRAMMER
We are thrilled to introduce Lauren Valmadre as the new Conference Programmer for AIDC 2022, responsible for putting together a world-class program of future-focussed sessions, masterclasses and workshops for our first-ever hybrid event.
A former Program Director of the Human Rights Arts & Film Festival, Lauren has an extensive background in film programming and has worked  in international sales & acquisition for LevelK (Denmark) and Umbrella Entertainment (Australia).
Lauren is thrilled to be joining the AIDC team as Conference Programmer, as it represents the perfect convergence of her professional experience and deep passion for industry, events and documentary cinema.
What are you working on at AIDC?
I am working on the curation and delivery of the 2022 conference to bring AIDC delegates keynotes from world-class filmmakers, masterclasses from leading decision makers, insightful industry sessions and creative and innovative workshops to upskill, hone craft and prepare for the future of the documentary sector.
What was your first foray into screen culture?
My first and eternal love within the screen sector was with film festivals. I used to love the Movie Show episodes when Margaret and David went to Cannes and Venice! Since then I have had the great privilege to work with some of the top film festivals in Melbourne including MIFF, MQFF and the Human Rights Arts & Film Festival where I started as a volunteer and worked my way up to Program Director.
Favourite Documentary Classic
Can I have two?! In terms of a traditional classic, I could never go past the exquisite Grey Gardens by Albert and David Maysles. An intimate portrait of two eccentric and reclusive aristocrats living in a decaying Long Island estate. But in terms of a recent classic, I would have to say All These Sleepless Nights by Polish filmmaker, Michel Marczak. Beautifully shot over summer nights in Warsaw, this film completely pushes the boundaries of documentary filmmaking and expertly blurs the lines of fiction/nonfiction.
What was the last thing you saw that really floored you?
Welcome to Chenchnya by David France, following LGBTIQ+ activists and advocates risking their lives for justice and freedom to love. A harrowing watch but essential viewing.
Also every instalment that has come out of the SBS Australia Uncovered series, focusing an unflinching lens to the greatest issues within Australian contemporary culture.
WELCOME TO CHECHNYA (2020)
Current obsession?
Both a current and a constant obsession of mine has to be music documentaries! Especially since it's been a while since we have been able to go to a gig. Recent obsessions include Spike Jonze's live documentary The Beastie Boys Story and Edgar Wright's love letter to the greatest pop artists you've never heard of, The Sparks Brothers.
I am also completely addicted to the ABC's factual format You Can't Ask That. Personal and poignant, a simple yet effective concept that has unsurprisingly also taken the world by storm
YOU CAN'T ASK THAT © ABC TV
What do you think will be the big topics of discussion in relation to documentary and factual in 2022?
Well without giving too much away, I think our biggest focus is forward. We are a world in recovery and from the longest city in lockdown, never has it been more important for an organisation like AIDC to foster creativity and connection, implement sustainable practices, create meaningful change and promote innovation and our stories to the world.
Is the truth actually stranger than fiction?
Absolutely! Just watch the films of Mads Brügger and go down the rabbit hole with him in films like The Ambassador and Cold Case Hammerskjöld. You couldn't make these stories up if you tried. That's why they're so damn good!
Cold Case Hammarskjöld (2019)
Main Image: All These Sleepless Nights (2017)
23 September 2021
AIDC AWARDS PRIZES AT DMZ DOCS
Read More
29 September 2021
INAUGURAL GETTY IMAGES ARCHIVE PITCH WINNER ANNOUNCED
Read More