MEET THE AIDC TEAM: DANIELLE MCCARTHY
GET TO KNOW THE PEOPLE BEHIND AIDC 2022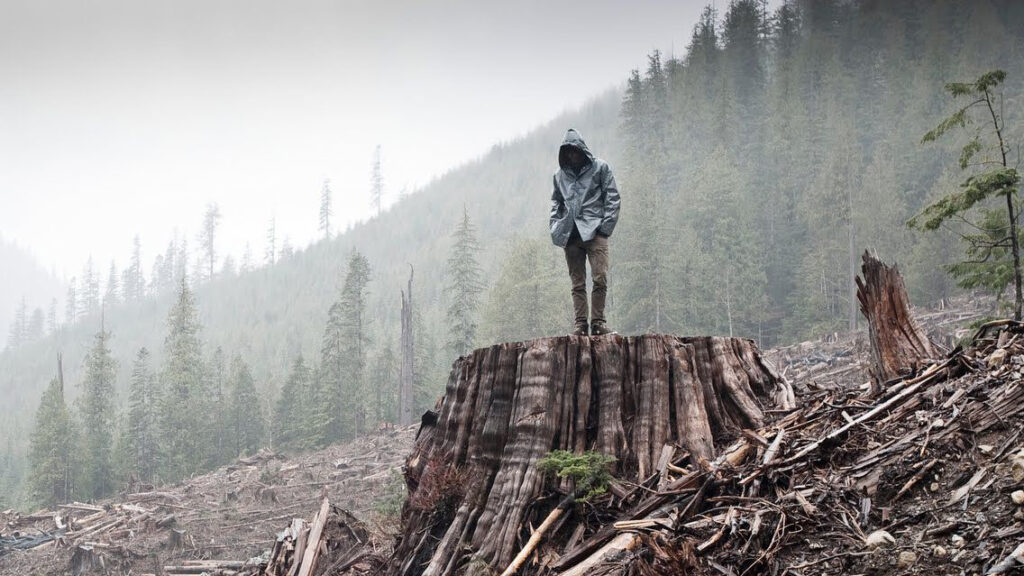 ROLE: INDUSTRY MANAGER
First joining AIDC in 2016, Danielle McCarthy runs AIDC's industry programs, including our centrepiece FACTory Pitch, curated Cut to the Chase meeting program, international delegation co-pro markets, and industry Roundtables.
Having worked at Tribeca, Sundance, TIFF and MIFF, SBS TV, and also Sheffield Doc/Fest as an Industry Concierge, she has an enviable address book. If you need to know who to pitch to, Danielle is the person to ask!
What are you working on at AIDC?
I'm rallying enthusiasm amongst new players to participate in the next AIDC, gathering diverse and fascinating mentors for our pitching programs. I'm also taking part in a lot of markets online to further AIDC's international network and experience other organisation's hybrid event models.
What was your first foray into screen culture?
My parents both had incredible libraries of international cinema, and I was absolutely intoxicated by French film Indochine as a child – I would say that was the beginning!  I was lucky enough to begin my career in SBS's Programming department, where I had access to many of the best films.
Taxi to the Dark Side really began my journey into documentary, and I would say it was cemented by a trip to Sundance where I saw If A Tree Falls: A Story of the Earth Liberation Front.
TAXI TO THE DARK SIDE (2007)
Favourite Documentary Classic?
For me, Oscar-nominated The Weather Underground (Sam Green and Bill Seigel) tells a fascinating story of revolution and counter-culture, examining a group known as the Weathermen at the height of the Vietnam War (initially formed from political American university students). Committed to a white anti-racism movement, these revolutionaries were stirred to extreme violence, and many imprisoned.  Using both archival footage and more recent interviews, the film examines this polarising point in history ('one man's terrorist is another man's freedom fighter'), and serves as guidance for ideological movements today.
THE WEATHER UNDERGROUND (2002)
What was the last documentary that really floored you?
I just finished the CBC/VG podcast Hunting Warhead – it was amazing, intense, and incredibly sad.  It follows the police taskforce and journalists aligned to expose the illegal and dark areas of the internet and global child abuse rings.
Upcoming SBS 'Australian Uncovered' documentary, The Children in the Pictures, also examines this story through coverage of Taskforce Argos.
Journalist Hakon Hoydal, presenter Daemon Fairless & producer Chris Oke of Hunting Warhead © VG
Current obsession?
I've taken a foray into wildlife documentaries lately after spending a bit of time with the Jackson Wild folk.  It's a whole different world – and I'm enjoying everything from light series like Tiny World and Penguin Town to the more devastating films like The Last Horns of Africa.  My cat loves watching the big cats with me, and she's also partial to the birds…
THE LAST HORNS OF AFRICA (2021)
Is the truth actually stranger than fiction?
Humanity never ceases to amaze me. It can be kind, heroic, loving, and it can offer up the extremes of evil.  Finding these stories and the right filmmakers to tell them is vital.  And who could have made up stories such as The Imposter, Three Identical Strangers, and Searching for Sugarman?
What one piece of advice would you give someone attending AIDC for the first time?
Keep an eye on all AIDC's deadlines – we have a lot of great programs to apply for.  If you're pitching, prepare your pitch, know your story, and if it's more developed – have a finance plan and teaser in place. Where do you expect to fill the gaps in your budget? Also, study what the decision makers and buyers are actually looking for and target your meeting requests accordingly.
Check back soon for more AIDC team profiles. And in the meantime, watch more docs!
---
Main picture: If A Tree Falls: A Story of the Earth Liberation Front (2011)
2 September 2021
NEW FEATURE - MEET THE AIDC TEAM: NATASHA GADD
Read More
22 September 2021
MEET THE AIDC TEAM: ALEX CASTRO
Read More