MEET THE AIDC TEAM: ALEX CASTRO
GET TO KNOW THE PEOPLE BEHIND AIDC 2022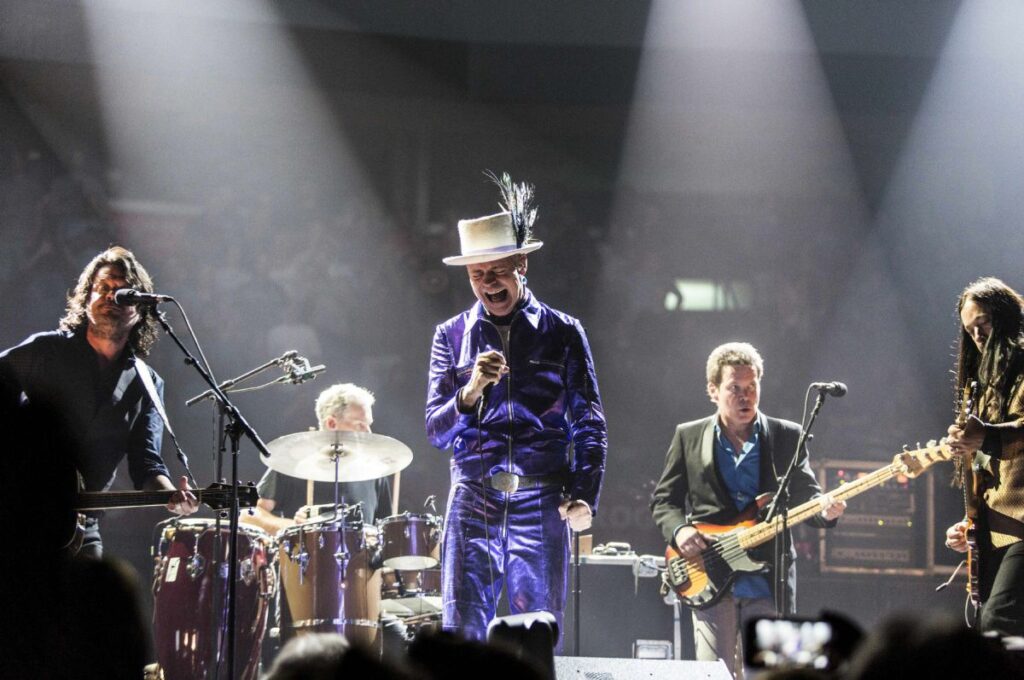 ROLE: GENERAL MANAGER
Co-founder of Melbourne Filmoteca and a lifelong film buff, Alex Castro recently joined recently joined AIDC in the newly created role of General Manager.
With a career that spans some of Melbourne's most significant film institutions (like MIFF, Cinema Nova and Palace Cinemas), Alex now takes care of all the behind-the-scenes essentials that AIDC simply couldn't exist without.
What are you working on at AIDC?
I look after the internal operations and logistics, overseeing what some might think are the boring parts – finance, admin, compliance etc. Except they're not boring, they're vital to keeping the show on the road by providing support to all areas of the conference and the organisation.
What was your first foray into screen culture?
Someone once told me that liking films wouldn't lead to any jobs, much less a career. Twenty years ago I started Melbourne Filmoteca: Latin American, Spanish & Portuguese Film Group with a few friends. I was working at the AFI Library on a short term contract while doing Honours in Cinema Studies at La Trobe Uni, and a lunch-time conversation turned into something that is still running today. That led to roles at Cinema Nova, MIFF, Palace Cinemas… 
Favourite Documentary Classic
Michael Apted's "Up" Series. The series follows the lives of 14 English children, beginning in 1964 when they were seven years old. The first film is Seven Up!, and later films were made every seven years with the title of the film matching the age of the children.
Apted made nine films over 56 years, culminating in 63 Up in 2019, before his death in 2021. I saw 28 Up at Electric Shadows, the independent cinema in Canberra, my home town. That film, and all of the previous and subsequent films, have a lightness of touch that brings you into the world of these very different people. Equally moving and thought provoking, Apted weaves these different stories into a seemingly gentle yet highly critical view of the inequality of modern society.
What was the last thing you saw that really floored you?
Long Time Running (2017). It's feature doc directed by Jennifer Baichwal and Nicholas de Pencier that follows the farewell tour of Canadian band The Tragically Hip. It's a simple music doc premise – famous band goes on tour – except that it follows the announcement of lead singer Gord Downie's terminal cancer diagnosis. During the course of the tour the film reveals the stories of these five high school friends who started a band and over time went from carefree young men to middle-aged fathers. It's a story of friendship.
Current obsession?
Audio documentaries. Different from podcasts, sort of. An audio doc has a defined start and finish – same as a screen documentary. A lot of podcasts are edited versions of radio shows, or special interest subjects. Storytelling versus reporting.  
Is the truth actually stranger than fiction?
If you've been living in almost any corner of the world over the last 18 months you could have mistaken everyday life for an episode of The Twilight Zone. One of the really 'out there' episodes.
9 September 2021
MEET THE AIDC TEAM: DANIELLE MCCARTHY
Read More
23 September 2021
AIDC AWARDS PRIZES AT DMZ DOCS
Read More