NEW FEATURE - MEET THE AIDC TEAM: NATASHA GADD
GET TO KNOW THE PEOPLE BEHIND AIDC 2022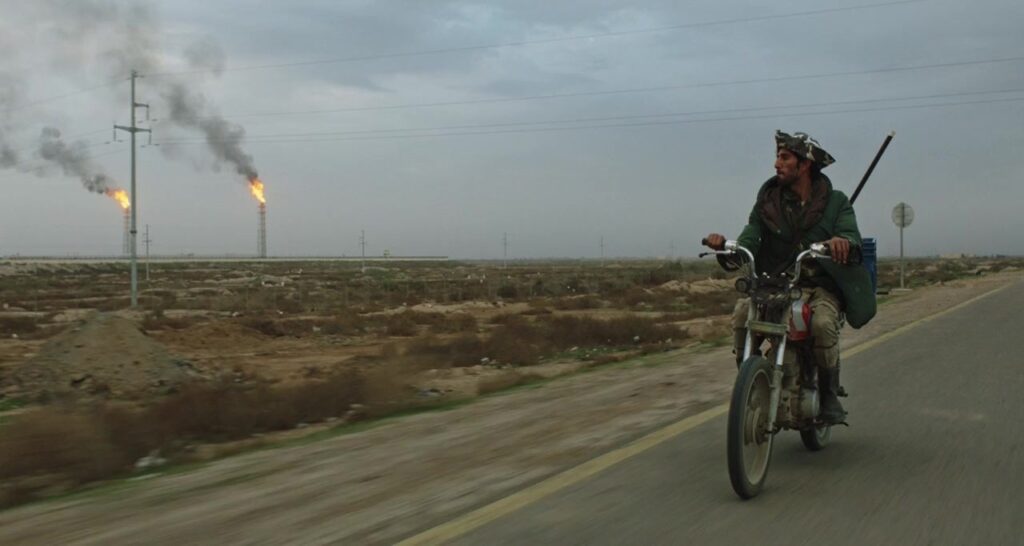 THIS WEEK: NATASHA GADD
AIDC isn't just an acronym for the longest organisational name in the screen industry! It's also a team of talented people, all driven by a belief in the vital importance of nonfiction storytelling. 
Over the next few weeks we're going to introduce you to the hard-working bunch who are busy planning AIDC 2022, starting with AIDC CEO / Creative Director, Natasha Gadd.
What are you working on at AIDC?
Planning our 2022 hybrid event, developing new initiatives with industry partners and cooking up some exciting opportunities for factual storytellers from around the globe.
What was your first foray into screen culture?
Distribution Coordinator for the Australian Film Institute helping to promote the Indigenous shorts collections From Sand to Celluloid and Shifting Sands to overseas festivals and broadcasters. The series included the early shorts of powerhouse directors such as Warwick Thornton, Erica Glynn, Ivan Sen and Sally Riley. Waaaay back when photocopying programs and sending via fax machines was a thing!
Favourite Documentary Classic?
Gimme Shelter by the Maysles Brothers which captured the ill-fated 1969 Altamont speedway concert headlined by The Rolling Stones. What started out as a concert film has gone down in history as the doc that captured the end of the 'free love' era of the '60s when the Hells Angels – 'hired' as security for the gig in exchange for beer – ended up turning on the crowd, killing young Stones fan Meredith Young. Filmed with multiple 16mm cameras, the film is an incredible socio-cultural and historical document of the times and a logistical and creative feat.
What was the last thing you saw that really floored you?
​Incarceration Nation on NITV, directed by Dean Gibson. Such a powerful, impactful feature doc that shines a damning spotlight on the continuing legacy of colonisation and the disproportionate incarceration rates, unconvicted deaths in custody and human rights abuses of Indigenous people in Australia. A hard but must watch. 
I'd also add Notturno by Gianfranco Rosi, a slow but searing ob-doc filmed over three years following the impact of ISIS-inflicted terrorism on a number of characters living on the borders between Iraq, Kurdistan, Syria, and Lebanon. 
INCARCERATION NATION (2021)
Current obsession?
Ms Represented on the ABC with Annabel Crabb, a three-part series focusing on Australian politics from a female perspective. It's a ripper.
And the Welcome to Your Fantasy podcast about the history of the Chippendales phenomenon (yes the male exotioc dancers variety), which reveals how the corrupt organisation – marred by drugs, deception and murder – tarnished the halcyon days of the group.
WELCOME TO YOUR FANTASY (2021)
Is the truth actually stranger than fiction?
Have you seen Demon Lover Diary? It documents a wannabe horror movie director who saws off his own finger to claim $8k of insurance money to fund his DIY horror film. Need I say more.
What one piece of advice would you give someone attending AIDC for the first time?
If you have a project to pitch in AIDC's marketplace, prepare your pitching materials well in advance! It's great to be armed with a well-developed short verbal pitch, a one-page overview as well as a teaser that you can share during your marketplace meetings. Be clear on what you are seeking in terms of development or production support, national distribution or international sales …. and pitch away!
Check back soon for more AIDC team profiles. And in the meantime, watch more docs!
---
Main picture: Notturno (2020)
4 August 2021
DOC SOCIETY AND AIDC ANNOUNCE ART & IMPACT FELLOWSHIP AUSTRALIA
Read More
9 September 2021
MEET THE AIDC TEAM: DANIELLE MCCARTHY
Read More