Introducing the 2019 Advisory Committee
AIDC is pleased to announce the eight members of the newly-revised Advisory Committee, appointed as preparation continues for AIDC 2019, happening 3-6 March 2019 at Melbourne's ACMI.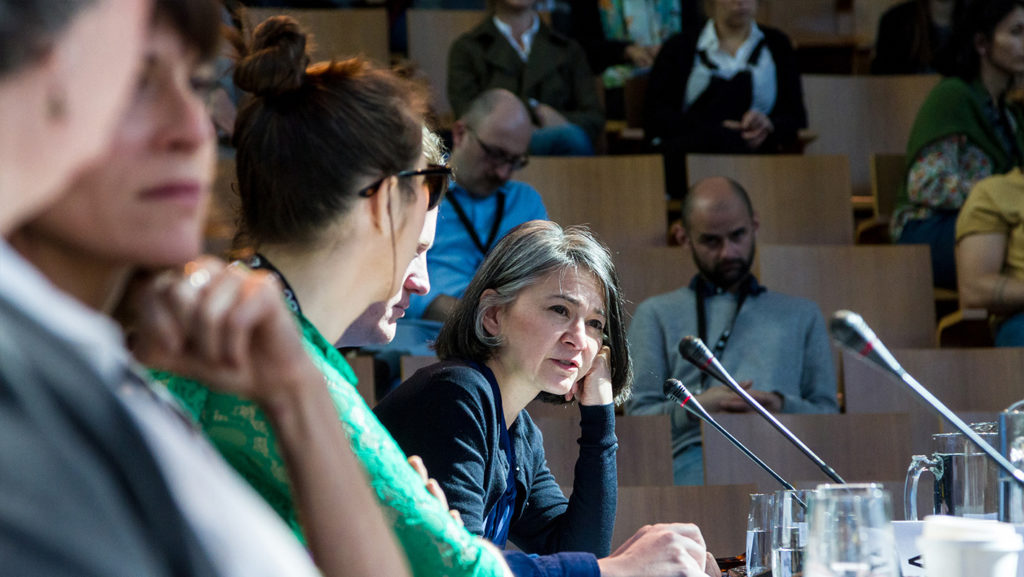 The committee comprises an array of local and international professionals drawn from a wide range of fields. As advisors, they will help AIDC develop a relevant and timely conference addressing international trends and challenges. Their input will play an integral part in building an engaging program of sessions, networking events, masterclasses, roundtables, marketplace activities and The FACTory pitching forum for AIDC 2019.
AIDC 2019 Advisory Committee:
Donovan Chan, Creative Director, Beach House Pictures (Singapore)
Jenni Tosi, Managing Director, Princess Pictures (Australia)
John Ford, General Manager, NPACT (United States)
Kazz Basma, Head of Sales and Acquisitions, Sideways Film (United Kingdom / Spain)
Kitty Green, Filmmaker (Australia)
Mandy Chang, Commissioning Editor, BBC Storyville (United Kingdom)
Michela Ledwidge, Founder & CEO, MOD (Australia)
Penny Smallacombe, Head of Indigenous, Indigenous Department, Screen Australia (Australia)
THE AIDC RELIES ON THE PROFESSIONAL SUPPORT FROM OUR INDUSTRY – PARTICULARLY FROM THOSE WHO SERVE ON OUR ADVISORY COMMITTEE. THIS YEAR'S ADVISORS BRING A TERRIFIC SKILLSET AND STRENGTH TO OUR SMALL ORGANISATION AND WILL HELP US TO ENSURE THAT AIDC 2019 IS A 'MUST ATTEND' CONFERENCE FOR AUSTRALIAN DOCUMENTARY AND NON-SCRIPTED PRACTITIONERS. WE THANK THEM FOR COMING ON BOARD, WHILE ALSO THANKING THOSE WHO STEPPED UP FOR AIDC 2018. YOU ARE ESSENTIAL TO OUR SUCCESS.
– DENISE ERIKSEN
AIDC CO-CHAIR
For more information about the 2019 AIDC Advisory Committee members, please click here.
The Australian International Documentary Conference will take place from 3-6 March 2019 at ACMI, Melbourne, with registration set to open 17th October 2018 at aidc.com.au.