To celebrate the warmer vibes just around the corner, the Australian Centre for the Moving Image (ACMI) has announced what's in store for their 2018 Spring film program. And we are of course excited to see it packed with some bloomin' good flicks for every type of doco lover.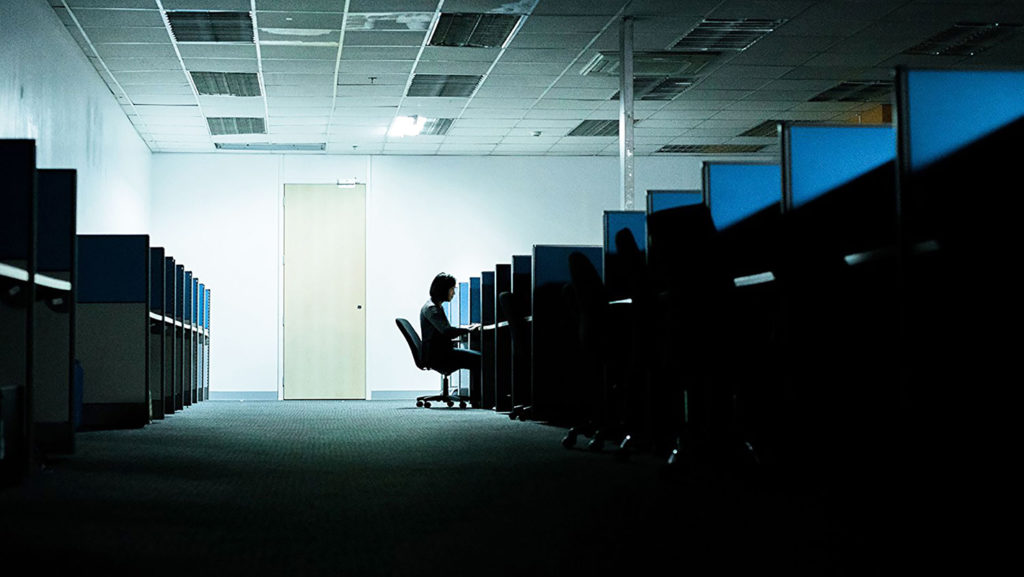 ACMI Season: On Your Bike! 10–25 September
As a part of its spring line-up, ACMI celebrates all the thrills and spills of cycling with its new documentary season On Your Bike!
On Your Bike! has docs for the riding enthusiast and the bike-curious alike. The season's four films will take audiences on a ride of discovery with stories from Australia's first pro tour cycling team as told in All For One and the unlikely subculture saving lives in the ACMI Premiere of MAMIL, to tales of determination in conquering the mother of all races in Le Ride and the Melbourne Premiere of the surprising Time Trial. 
Time Trial (Melbourne Premiere)
Time Trial is the existential, arthouse cycling documentary you never realised you wanted to see. If you're a cyclist who likes being 'deep in the paincave', this warts-and-all account of confessed doper and ex-champ David Millar's attempt to get back in the winner's circle captures both the semi-hallucinatory experience of long distance cycling as well as the sometimes-absurd banality of life in the peloton.
Underpinned by an excellent electronic score by Dan Deacon (a long way from Kraftwerk's Tour de France), director Finlay Pretsell sets out to tell a stylistically inventive yet honest story about what the sport and the ambition it promotes can do to a person. There are some genuinely raw moments, and whether or not you'll be moved by them depends on where you stand on Millar's doping history. Even if you're not into cycling, it'll still appeal to fans of films about the psycho-social pathologies that often accompany elite pursuits (be it sports, music, politics, art, etc).
Fashion On Film 2018, 1–9 September
ACMI have joined Melbourne Fashion Week (MFW) to present Fashion On Film 2018, a celebration of three visionaries of fashion with a suite of eclectic documentaries.
Explore the world of  the retail revolutionary who changed the face of menswear, British Mod designer John Simons in John Simons: A Modernist. Uncover the untold story of the enigmatic and singular fashion house Maison Martin Margiela and its Belgian co-founder, Jenny Meirens in We Margiela. And finally, hitch a ride with outback milliner Felicity 'Flic' Brown as she endeavours from the back of beyond to New York Fashion Week in MadHATten.
MadHATten
MadHATten is a remarkable journey from the remote red dirt of the Kimberley to the bright city lights of New York. A journey about creativity, a passion for fashion, remote places, big cities, overcoming obstacles and following dreams.
Flic began creating hats on outback cattle and sheep stations and now works from her studio in Broome, creating fabulous headwear, each piece a one-off adorned with feathers collected by hand and pearls grown locally in the south sea waters. Her creations are now a firm fixture and feature prominently at the annual Broome Races. As the 'Milliner on the Move' she travels far and wide with her collections, from remote cattle stations to inner Sydney homes, the ultimate destination being New York Fashion Week in 2016 where she was the first Australian milliner to showcase a collection on the runway.
Season Singles
On top of these exciting collections of films, the new season presents some solid standalone docs to boot.
ACMI brings back an important social doc to the big screen with special commemorative screenings of Pip Starr's documentary, Fight for Country, marking the 20th anniversary of the Jabiluka Blockade. Director of The Queen of Versailles, Lauren Greenfield, returns to the weird world of the super-rich to capture a portrait of materialistic, image-obsessed culture in Generation Wealth. And take a timely and disturbing look at the hidden industry of digital censorship in The Cleaners.
The Cleaners (Melbourne Premiere)
In an unmarked office building in Manila, a hidden industry has emerged where online moderators scour through personal online content. However, for them to decide what to skip or delete from view, these invisible decision makers must trawl through the most disturbing content buried in the darkest corners of the internet.
Bravely and anonymously, these "cleaners" speak out about their jobs, the industry and the impact moderating this content has on their psychological well-being. And at the other end of the line, the tech companies outsourcing the moderating of this content are called into question.
For the full program line up kicking off in September, including a fantastic range of feature films, head to the ACMI Cinema website here.