INTRODUCING AIDC DOC CHAT: THE VIRTUAL SESSIONS
WITH OUR FIRST SPECIAL GUEST, MICHAEL CARRINGTON, ABC DIRECTOR OF ENTERTAINMENT & SPECIALIST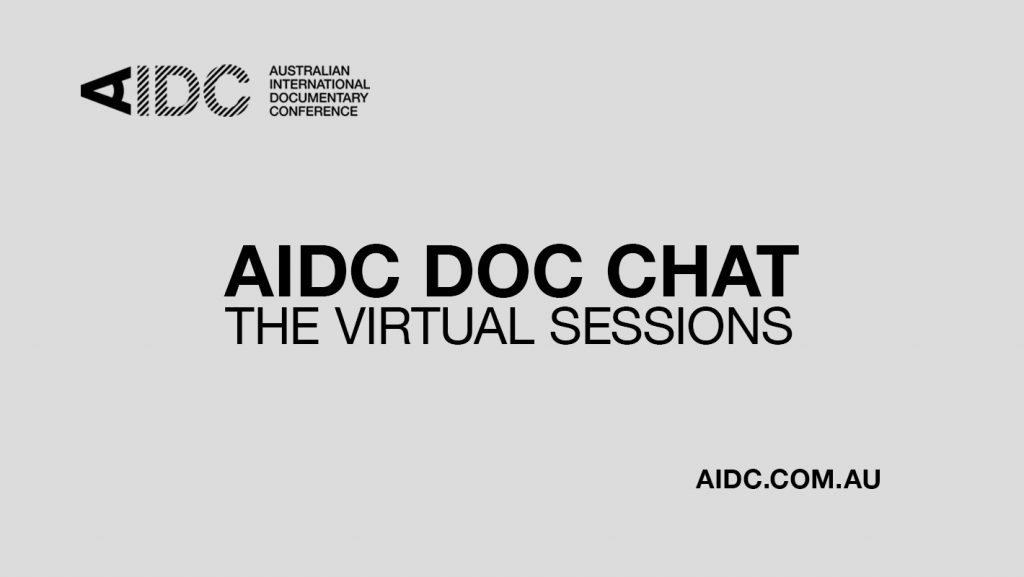 We know what you're thinking … "not another lockdown-inspired video session" … but AIDC Doc Chat is a different type of beast. 
This new series of AIDC-produced virtual sessions is designed to be immediately  relevant, informative, and very specifically for the Australian documentary and factual sector.
Which is why you'll be hearing from people and organisations who can help right now, and have practical information that you can act upon right away. 
Join us for our very first session, as Michael Carrington, Director of Entertainment & Specialist with the ABC, answers questions about the broadcaster's $5 million Fresh Start Fund, and specifically how it can be accessed by practitioners in documentary and factual. 
Simply head to our VIDEO page to watch now, and keep an eye on the AIDC eNews and social channels for announcements about our upcoming sessions.
Upcoming topics include industry responses to COVID-19, how distributors and broadcasters are ensuring that content keeps flowing, and what the landscape will look like post-coronavirus.
15 April 2020
AIDC 2020 Podcast Series Launch
Read More
15 July 2020
INTRODUCING AIDC ALUMNI FILES
Read More