AIDC 2020 Podcast Series Launch
Listen to some of the most interesting and popular sessions held during AIDC 2020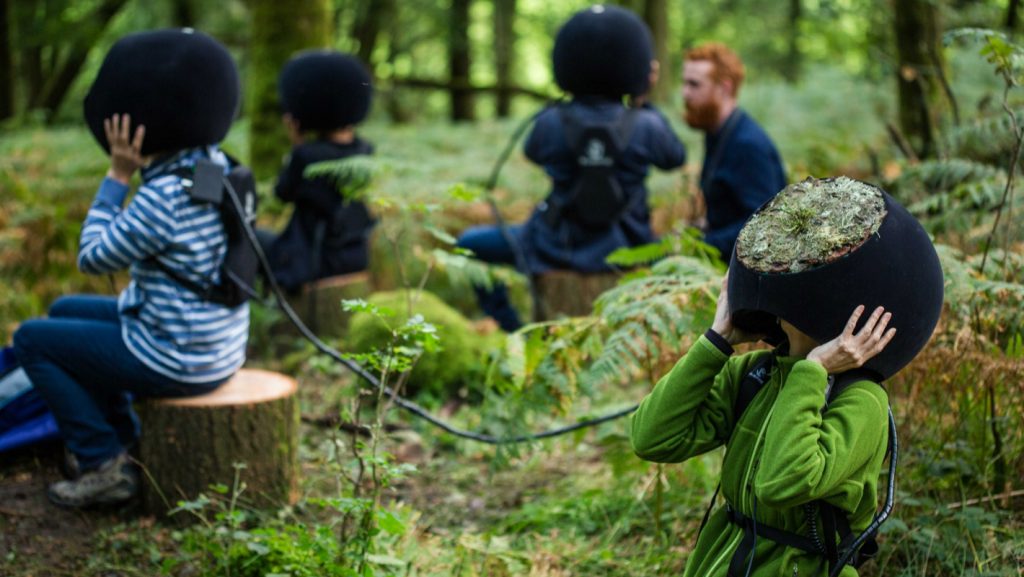 Looking for something informative to listen to while working from home or out exercising? We have collaborated with the ACMI podcast team to release a series of podcast recordings of AIDC 2020 sessions over the coming weeks.
Featuring some of our most popular and highly-rated sessions, expect deep dives into topics like writing for documentary, creating real world impact, developing innovative factual television, and exploring the possibilities offered by immersive technologies.
Whether revisiting sessions that you found interesting or catching up on ones you missed, the AIDC 2020 podcast series offers a perfect snapshot of the wealth of talent, knowledge and insight on display during this year's conference.
The first podcasts to drop include three of AIDC 2020's always-engaging Masterclass Sessions…
AIDC 2020 - Masters: Multi-Sensory Perspectives with Robin McNicholas
Join Marshmallow Laser Feast Creative Director Robin McNicholas as he sheds light on the company's multi-sensory experiences at the intersection of science, technology, art and nature.
AIDC 2020 - Masters: Ninder Billing on How to Make Programs That People Will Watch (and Not Sell Out)
BAFTA award-winner and Head of Specialist Factual at The Garden (UK), Ninder Billing shares her insights on how to turn an idea into irresistible factual content.
AIDC 2020 - Masters: Creative Producing with John Smithson
Arrow Pictures Creative Director and Executive Producer of Touching the Void, Sherpa and Mountain, John Smithson discusses the creative challenges in crafting story in his new true-crime series I, Sniper.
You can listen to them now via the ACMIonline account on Soundcloud (browser or app) or on our Audio page.
In the coming weeks we'll also be releasing the following podcasts:
Masters of Producing: Gordon Quinn of Kartemquin Films
Meet the producer and creative director at the heart of one of the world's most enduring and celebrated documentary collectives.
Upskill: Creating Character with S. Leo Chiang
Emmy-Award nominated Director S. Leo Chiang takes a deep dive into finding and developing complex documentary characters.
Upskill: Writing Documentary, Shaping Story
Director Jen Peedom (Mountain, Sherpa) discusses her story-focused approach to documentary writing, from pre-production through to editing.
Passport to the Big Leagues: What's Next for International Networks
Discovery International, A+E, and ESPN discuss what worked in 2019, what's coming in 2020 and what they're looking for now.
Niche to Broad, Big to Lean: Concepts of Scale in Factual
Leading factual producers from Endemol Shine, ITV Studios and Beach House Pictures reveal how they tackled projects of scale … and scale doesn't always mean big budget.
Real World Impact: Television with Social Purpose
Meet the key people behind hit ABC shows that have delivered real world impact – like War on Waste, Employable Me and Love on the Spectrum – and find out what's next in 2020.
The War on Press Freedom (and what to do about it)
Is Australian press freedom endangered? What can be done to prevent the media being portrayed as the enemy of the people? Hear from journalists, news directors, legal counsels and more…
Keep an eye on the AIDC social channels and eNews for release announcements. When each is posted, you'll be able to find them on our dedicated Audio page and on the ACMIonline Soundcloud.
Happy listening! 
31 March 2020
Screen Australia, VICE & AIDC announce Pitch Australiana winner for 2020
Read More
13 May 2020
INTRODUCING AIDC DOC CHAT: THE VIRTUAL SESSIONS
Read More