INTRODUCING AIDC ALUMNI FILES
WITH SPECIAL GUEST: DEREK HO, WRITER/DIRECTOR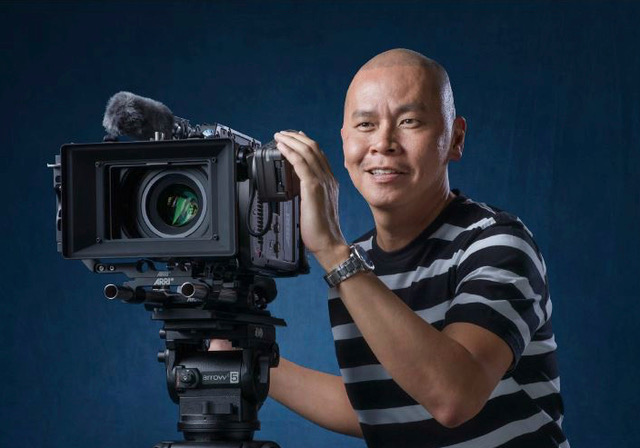 Last year emerging filmmaker Derek Ho attended his first AIDC. This year his documentaries are being broadcast by The New York Times and the ABC. 
It's been a big two years for the Melbourne-based filmmaker, who was one of seven people selected to participate in ACCESS, AIDC's fast-track professional development and mentorship program. "I attended AIDC in 2019 at an important juncture in my development as a filmmaker," says Derek."I was still a student at VCA and whilst I had made a few short films and worked in the corporate video world, I was yet to make my way into the mainstream documentary film industry. The conference allowed me to take that first step."
Derek arrived at AIDC with an idea for a story that would later become his VCA graduate film, A Thousand Words Unspoken. A deeply personal story of brotherly love and betrayal, the documentary would eventually see Derek return to his Singaporean homeland to investigate how his gay brother's adoption of Christianity impacted on his sexuality. 
Workshopping his idea during the ACCESS program, Derek received mentoring from director Sandi Tan (Shirkers) as well as countless networking opportunities at AIDC. Here he met producer Franco Di Chiera (who would later come on board to produce a longer version using Derek's graduate film as a proof of concept) and Jessica Douglas-Henry, series producer for ABC TV's Compass.  
"After I finished my course, we showed A Thousand Words Unspoken to Jessica and she agreed to acquire a half-hour version for the Compass timeslot," says Derek. "So, the ACCESS program was critical in helping me find a producer and securing a national broadcaster." 
Earlier this year Derek and his producer made contact with AIDC 2020 guest Lindsay Crouse, senior series producer for The New York Times Op-Docs, who expressed interest in publishing a shorter version of the film.  
"We ended up creating an entirely different version for Op-Docs with a new title: Forgiveness Day. It premiered on 23 June this year – in time for the 50th Anniversary of the Pride March in New York. We've since found out it's made quite a splash, appearing on six pages of The New York Times online, including its home page." 
Lindsay Crouse speaks highly of Derek's work: "The film is a breathtaking combination of exactly what we're looking for: a relevant and high-stakes story, intimately told, with a creative stylistic approach. It was a perfect short documentary to present to our global audience." 
Forgiveness Day is now available for streaming via The New York Times. A Thousand Words Unspoken will be broadcast on ABC TV's Compass, Sunday 19 July at 6.30pm AEST. Applications for AIDC's ACCESS Program will open in October. Subscribe to the e-news for updates. 
13 May 2020
INTRODUCING AIDC DOC CHAT: THE VIRTUAL SESSIONS
Read More