APPLICATIONS OPEN FOR 2022 INDIGENOUS DOCUMENTARY PLACEMENT
SECURE A FOUR-MONTH PAID PROFESSIONAL PLACEMENT WITH THE ABC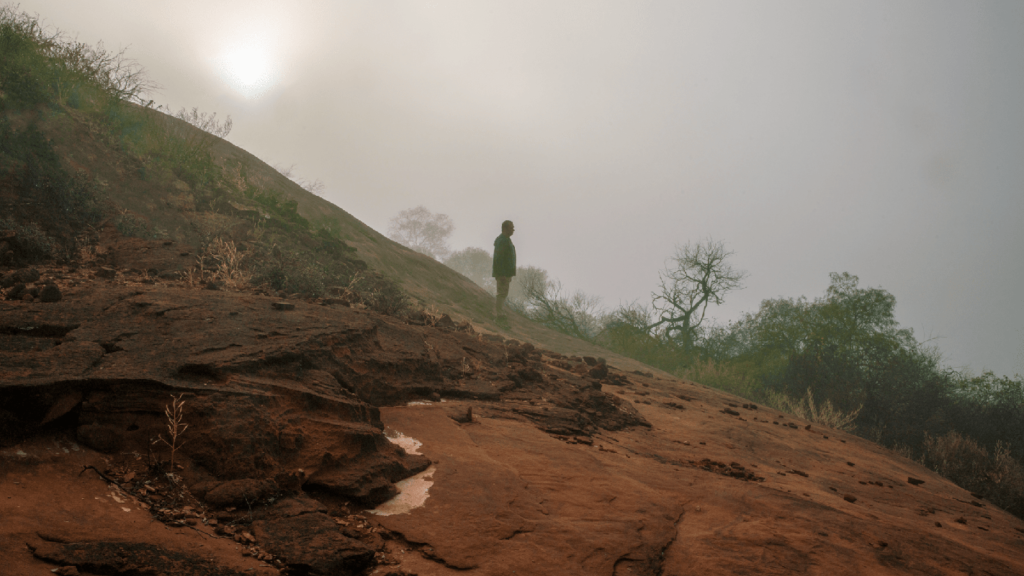 ABC in partnership with AIDC are pleased to open applications for the Indigenous Documentary Placement program for 2022, with a submission deadline of Friday 1 July 2022.
Now in its second year, the Indigenous Documentary Placement is designed to provide one mid-career Indigenous practitioner with a unique opportunity to undertake a four-month paid placement with the ABC, Australia's largest public broadcaster.
The successful applicant will be embedded in the ABC for a period of four months based in Sydney. The placement's goal is to provide the practitioner with the opportunity to develop their skills in documentary and/or factual development and production within the context of a public broadcaster with a broader view towards creating employment pathways.
The placement will commence with the ABC in mid-August 2022. The successful candidate will receive an equivalent annual producer level salary of up to $94,620 per annum which equates to approximately $40,000 for four months inclusive of statutory superannuation contributions. The participant will be contracted by the ABC. Practitioners from all states are welcome to apply and may be eligible to seek some additional relocation support from their relevant state film agency.
"I am thrilled to be announcing the next round of the Indigenous Documentary Placement Initiative following the incredible success of the initial placement," said ABC Director Entertainment & Specialist, Michael Carrington. 
"This important initiative is an opportunity for Aboriginal and Torres Strait Islander storytellers to gain invaluable industry experience as part of our Factual and Culture Team and supports the ABC's commitment to foster greater diversity of voices in the Australian screen sector."
On its launch in 2021, the first recipient of the Indigenous Documentary Placement program was award-winning filmmaker, and descendent of the Yuin and Awabakal nations, Daniel King.
"I had a really successful and positive experience at the ABC as part of the Indigenous Documentary Placement," said Daniel. 
"I was able to produce a story for Artworks, and a story for Catalyst online and spent time in the commission team. I felt highly supported throughout my placement and the ABC has continued to support my career through ongoing work, including recently producing a story for ABC art online and directing an episode of an upcoming factual series for broadcast"
Daniel King is currently in pre-production for his second feature length documentary titled Her Name Is Nanny Nellie, for NITV.
AIDC CEO / Creative Director, Natasha Gadd, welcomed the return of the program by acknowledging the positive outcomes for Daniel as the first participant. 
"AIDC is committed to creating opportunities for First Nations practitioners that result in new creative outcomes and career pathways," she said.
"The inaugural Indigenous Documentary placement did just that with 2021 recipient, Daniel King, producing stories for ABC's Catalyst and Artworks as well as producing and directing a number of exciting new ABC programs since completing the placement. We're excited to follow Daniel's career as he embarks on his next feature documentary and are delighted to be collaborating with ABC again to provide this incredible opportunity for another mid-career Indigenous storyteller."
All Indigenous practitioners interested in the placement are invited to attend a virtual information session hosted by Kelrick Martin (Head of Indigenous, ABC) on Friday 17 June 11:00-12:00 (AEDT). The information session will provide practitioners with an opportunity to learn more about the placement from ABC representatives, to ask questions and hear from filmmaker Daniel King, the recipient of the 2022 Indigenous Documentary Placement.   
Applicant enquiries about the 2022 Indigenous Documentary Placement should be directed to Kelrick Martin, Head of Indigenous, ABC: martin.kelrick@abc.net.au
Applications for the 2022 Indigenous Documentary Placement close 23:59 AEST Friday 1 July. Visit the Indigenous Documentary Placement page for more information and the application form.
Main Image: Back to Nature (2021) Media Stockade
19 May 2022
AIDC WELCOMES LAUREN VALMADRE AS INDUSTRY MANAGER
Read More
8 June 2022
DOC SOCIETY & AIDC OPEN SUBMISSIONS FOR 2022-2023 ART & IMPACT FELLOWSHIP
Read More