AIDC WELCOMES LAUREN VALMADRE AS INDUSTRY MANAGER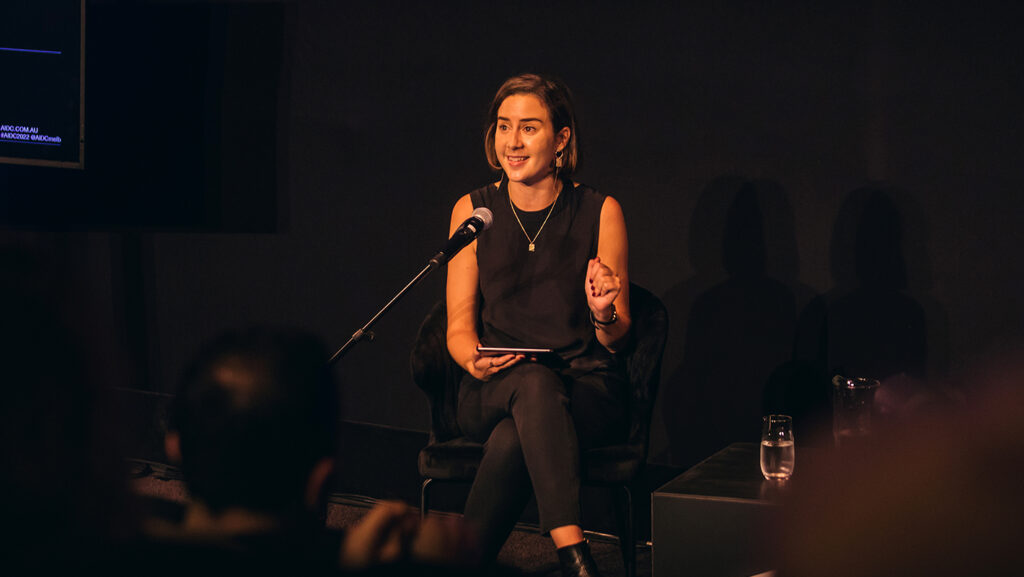 We are thrilled to announce that AIDC 2022 Conference Programmer Lauren Valmadre has been appointed as AIDC Industry Manager. 
A screen industry professional with extensive local and international experience, Lauren has worked in festival programming, sales, acquisitions, and distribution, including three years with Denmark-based sales agent LevelK specialising in documentary acquisitions. 
Most recently, she was responsible for AIDC 2022's highly successful session program, arranging the participation of top talent in presentations and panel discussions, and ensuring that sessions were of up-to-the-minute relevance to practitioners. 
She now brings her wide knowledge of industry networks and genuine passion for documentary to AIDC's marketplace and industry programs, overseeing the curation of AIDC's decision maker line-up, and managing our documentary and factual project pitching programs, Cut to the Chase and The FACTory International Pitching Showcase. 
"After delivering an incredible conference program in 2022, AIDC is delighted to welcome Lauren as AIDC's new Industry Manager," said Natasha Gadd, AIDC CEO / Creative Director.
"As a champion of documentary and factual content with broad experience across sales and distribution and knowledge of both the domestic and international market, the AIDC industry program is well and truly in excellent hands!"
"I am thrilled to be continuing my work with AIDC to further support the development of important, dynamic Australian non-fiction stories and facilitate connections between our talented filmmakers and global decision makers," said Lauren Valmadre.
"As both a previous buyer and seller of nonfiction content, I have always greatly admired the work of international industry events and the fruitful outcomes they encourage and enable. I'm incredibly honoured to continue this work with such a world-class event as AIDC and to help facilitate sharing our unique perspectives and stories with the world."
ABOUT LAUREN VALMADRE
Lauren is an avid nonfiction fan and film industry professional with extensive experience across programming, international sales and distribution both within Australia and overseas.
Beginning her career in film festival programming, Lauren most notably held the role of Program Director at the Human Rights Arts & Film Festival, as well as programming for the Shadow Electric Outdoor Cinema and running her own film residency at state-of-the-art performance space, Howler.
She then moved to Copenhagen, Denmark for three years to work with International Sales Agent LevelK as their Sales & Acquisitions Manager, handling both world sales for their slate and specialising in documentary acquisitions.
During her time in the Nordics, Lauren was a tutor for the prestigious international documentary program Dok.incubator, selected as part of the 'Rising Stars of Nordic Sales and Distributors' for the 2020 Helsinki International Film Festival and was a member of the Danish Film Academy.
Upon her return to Australia, Lauren worked in distribution for Umbrella Entertainment, handling both the monthly digital releases and world sales of classic Australian cinema.
Lauren was the former Conference Programmer of AIDC in 2022 and is thrilled to be continuing her work supporting the development of dynamic Australian nonfiction stories and bringing them to global audiences in her role as Industry Manager.
19 May 2022
THE POST LOUNGE DOC SERIES PITCH WINNER ANNOUNCED
Read More
1 June 2022
APPLICATIONS OPEN FOR 2022 INDIGENOUS DOCUMENTARY PLACEMENT
Read More