AIDC x SAFC Industry Talks: Autlook Film Sales
A SPECIAL INDUSTRY ROUNDTABLE EXCLUSIVE TO SOUTH AUSTRALIAN PRACTITIONERS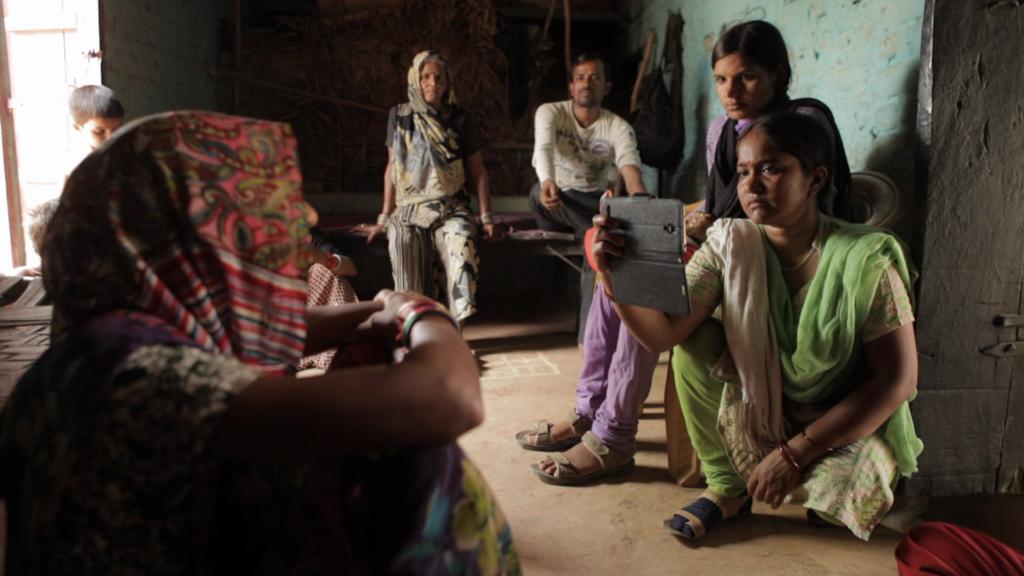 AIDC and the South Australian Film Corporation (SAFC) are joining forces for a special Industry Talks seminar featuring Andrea Hock, Director of Sales for leading international documentary sales agent, Autlook Filmsales. 

Open exclusively to South Australian practitioners, AIDC x SAFC Industry Talks: Autlook Filmsales will take place as a live online seminar on Thursday 25 August 2022. Registration is free with RSVP.
Join AIDC and SAFC for an in-depth conversation on what's hot in international sales and market trends with Andrea Hock of the Vienna-based Autlook Filmsales. 
In this session, Andrea will discuss Autlook's acquisition priorities, how to best pitch your projects to them, international market trends, and opportunities for Australian filmmakers and productions.
Autlook represents an exceptional slate of award-winning feature documentaries, hybrids and doc series, including the 2022 Academy Award-nominated Writing with Fire [pictured above], Emmy Award-winning For Sama, and highly acclaimed international A-list festival hits The Painter and the Thief, Three Minutes – A Lengthening, Sirens and All Light Everywhere.
Prior to joining Autlook Filmsales in 2009, Andrea worked in marketing agencies in Austria. She also consults and lectures at international events and is regularly invited as a juror for festivals or film funds.
Meet Andrea at AIDC x SAFC Industry Talks: Autlook Filmsales, Thursday 25 August 2022.  Registration is free, but RSVPs are essential. Please register your attendance to receive the Zoom link and password via email the day before the event.
12 July 2022
REGIONALITY CAIRNS FIRST LINE-UP ANNOUNCEMENT
Read More
27 July 2022
AIDC PICKS FOR MIFF 2022
Read More