AIDC REVEALS FIRST LOOK AT 2022 HYBRID PROGRAM
THEME, FIRST SPEAKERS, DECISION MAKERS AND NEW PITCH INITIATIVES ANNOUNCED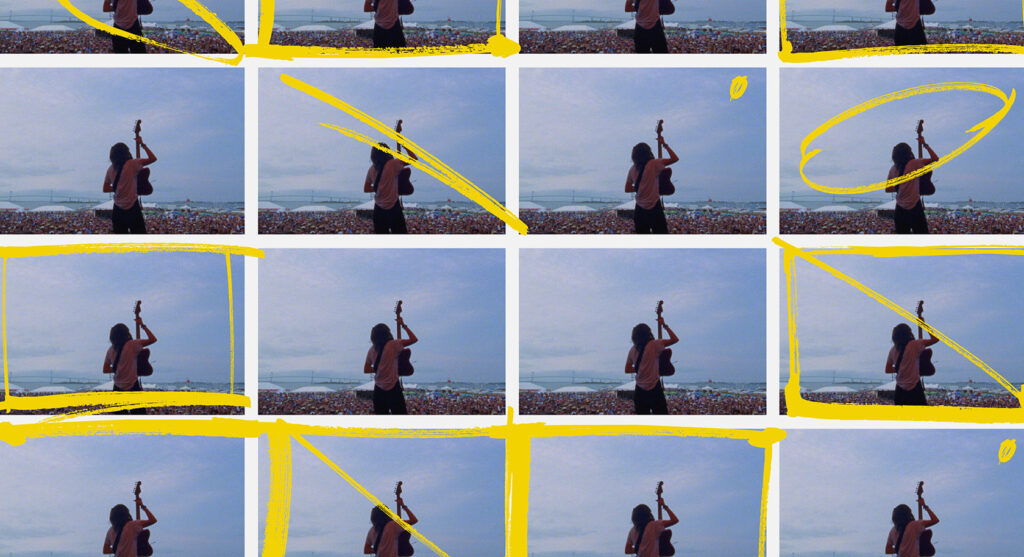 FIRST SPEAKERS ANNOUNCED
AIDC is excited to reveal the first suite of in-person and online programming for its 2022 conference.
The first round of guest speakers announced includes Ted Hope, former Co-Head of Movies at Amazon Studios and trailblazing independent film producer of over 70 films including Who We Are: A Chronicle of Racism in America and Sundance Award-winner The Devil and Daniel Johnston.
Nanfu Wang, director of the Independent Spirit Award and Peabody Award-winning Hooligan Sparrow, Sundance Grand Jury Prize-winner One Child Nation and, most recently, In the Same Breath, also leads the AIDC 2022 line-up.
Ted and Nanfu join Australians Eva Orner, Oscar and Emmy Award-winning producer of Taxi to the Dark Side, director of AACTA award-winning Chasing Asylum and Amazon Prime Original Burning; and Sue Maslin, executive producer of Brazen Hussies, Anonymous Club and Jill Bilcock: Dancing The Invisible – with many more to be announced in coming weeks.
With submissions already open for The FACTory international pitching forum, AIDC now also seeks applications for its Cut to the Chase curated meetings program, the new DocPlay Originals Pitch and the Getty Images Archive Pitch, as well as announcing the return of the hugely successful AIDC Awards.
Registrations are now open for  Business Passes and All Access Passes, which offer unlimited access to AIDC's extensive marketplace and networking opportunities. For those wishing to attend AIDC sessions, set to be revealed in the full program launch in January, AIDC also offers a session-only Focus Pass. 
TOWARDS A SUSTAINABLE AND VIBRANT FUTURE
Committed to supporting and elevating nonfiction storytelling through a range of creative and business opportunities, AIDC is an innovative and industry-leading event welcoming industry players from all over the globe to drive collaboration, production and industry development across film, television, streaming and digital media, and to inspire innovation and ignite social change.
This conference will be the first under the direction of visionary new leader, CEO / Creative Director Natasha Gadd, who brings to the role more than two decades of industry experience and a passion for elevating and progressing the sector. 
"Exploring the theme Bearing Witness, AIDC 2022 celebrates nonfiction storytellers who continue to innovate and adapt to bring us stories during times of crisis," said Ms Gadd.
"Taking this lead, AIDC is proud to introduce our first ever hybrid event to enable documentary and factual creators to access AIDC 2022 in-person and online from anywhere in the world. We're thrilled to be able to share a taste of our world-class speakers and buyers as well as a host of new industry initiatives designed to facilitate creative and business outcomes, aid recovery and contribute to a sustainable and vibrant future for our industry."
AIDC 2022: BEARING WITNESS
Through its central theme, Bearing Witness, AIDC 2022 will consider how documentaries have continued to bring us vital stories from the frontlines and the margins during a time of pandemic-driven lockdowns, travel restrictions and border closures.
In a year of immense social upheaval, environmental change, political unrest and cultural reckonings, documentarians have turned their lenses to all corners of the globe, expanding our knowledge of the world we live in, giving visibility and voice to the underrepresented, and acting as an agent of change. 
The AIDC 2022 program will explore the act, art and impact of Bearing Witness via sub-themes; On the Record (investigative documentary and interrogation); Truth to Power (films for change, accountability and impact), Moments in Time (crafting observation, capturing the everyday); Documenting History (memories of the present, archives for the future); and Future Visions (innovation, regeneration and potential futures).
ATTEND IN-PERSON AND/OR ONLINE
In a landmark moment in its 34-year history, AIDC 2022 will deliver its first ever hybrid in-person and online conference, allowing Australia's foremost documentary and factual content event to be accessible to all. 
The in-person conference sessions will return to the Australian Centre for the Moving Image (ACMI) in Melbourne from 6-9 March, simultaneously broadcast via the AIDC online event platform for remote participants.
In addition, an international market for documentary and factual content will take place 10-11 March available only online, for all AIDC marketplace participants.
The hybrid event will allow attending delegates to enjoy in-person sessions, masterclasses, networking, and marketplace activities in Melbourne, whilst remote delegates can view session livestreams and take part in the international online market from anywhere in the world.
"WE CAN'T WAIT TO SEE EVERYONE GATHER IN MELBOURNE FOR AIDC"
Caroline Pitcher, CEO of AIDC Principal Partner Film Victoria, said, "Future Visions is not only one of the themes of the 2022 program but encapsulates why Film Victoria is delighted to continue our longstanding partnership with AIDC. This innovative conference continues to evolve, and with 2022 offering a hybrid online and in-person experience – we will see this leading industry event reach an even wider audience. We can't wait to see everyone gather in Melbourne for AIDC next year."
Katrina Sedgwick OAM, Director & CEO of AIDC Presenting Partner ACMI,  said, "As the national museum of screen culture, ACMI is proud to be the home of AIDC and to host its hybrid event in 2022 on line, and excitingly in person at our renewed museum. Factual content has always been at the heart of ACMI and along with our ongoing screening and public programs the Story of the Moving Image celebrates the breadth and power of factual content. Providing AIDC with accommodation year round and hosting the conference in the heart of Melbourne supports our industry and connects our audiences to these makers and their work"
AIDC INTERNATIONAL MARKETPLACE
The 2022 AIDC Marketplace will once again provide the widest array of business and project development opportunities for documentary and factual practitioners.
Confirmed attendees include representatives from; 30WEST (USA), the ABC (Australia); Acast (Australia); Actual Films (USA); Al Jazeera English (Malaysia); ARTE G.E.I.E. (France); BBC (UK); Blue Ant Media (Canada); Blue Ice Docs (Canada); CAA (USA) Cargo Film & Releasing (USA); CBC (Canada); Cinetic Media (USA); Dhaka DocLab (Bangladesh); Doc Society (Australia); France Televisions (France); National Geographic (USA); NHK (Japan); NITV (Australia); One World (Czech Republic); PodcastOne Australia (Australia); SBS (Australia); SLAM / RTG Features (USA); Sunny Side of the Doc (France); This Machine (USA); Topic Studios / First Look Media (USA); YLE (Finland), with many more to come.
AIDC's centrepiece international pitching forum, The FACTory, presented by Film Victoria, is now open for submissions, with projects sought across three strands; the Central Showcase (for projects in development with international potential); New Talent Showcase (for projects by early-career filmmakers); and Rough Cut Showcase (for projects seeking sales, distribution, and exhibition opportunities). Selected projects will pitch live to decision makers during AIDC 2022.
Meetings between decision maker guests and accredited producers will take place through Cut to the Chase, presented by Xe Money Transfer, AIDC's curated meetings program for delegates with a Business Pass or All Access Pass. Cut to the Chase matches producers and their projects to the most relevant commissioning editors, acquisitions executives, distributors, sales agents, financiers and funders, with local meetings taking place at ACMI and international meetings arranged online. 
Taking place during Cut to the Chase, the brand new DocPlay Originals Pitch sees Australasian streaming platform DocPlay seeking unique home-grown long-form episodic docu-series for equity investment. Key genres sought include true crime, music, science, Indigenous stories, technology and sport, and projects with international appeal or international partners attached are encouraged to apply. Producers are now invited to submit docu-series projects for consideration.
AIDC is also partnering with Getty Images for the second year on the Getty Images Archive Pitch, designed to elevate storytelling through archives. Archive-driven project ideas from distributors and production companies alike will be invited to pitch to Getty Images representatives as part of Cut to the Chase. Getty Images will partner with successful candidates through a partnership licensing agreement to create long-form, archive-rich productions across any genre. Distributors and producers are invited to submit archive-driven projects for consideration including single, feature or factual series at any stage of production. 
AIDC AWARDS RETURN
Returning after a widely successful launch in 2021, submissions for the AIDC Awards – which recognise the outstanding work of new publicly released Australian documentary and factual content – are now open.  
The talent and expertise of Australian practitioners will be celebrated across seven AIDC Award categories for long and short-form documentary, factual works, and new and emerging forms of nonfiction storytelling. The award categories span Best Feature Documentary, Best Documentary/Factual Series, Best Documentary/Factual Single, Best Audio Documentary, Best Short-Form Documentary, and Best Interactive/Immersive Documentary. 
Capping the AIDC Awards is the Stanley Hawes Award, a $5,000 prize presented annually at AIDC to a person who has made an outstanding contribution to the Australian documentary, factual or unscripted screen sector. The stellar line up of jurors for the AIDC Awards will be announced next month and the AIDC awards presentation ceremony will take place at the AIDC on Wednesday 9 March 2022.
AIDC AWARDS 2021, WINNER BEST DOCUMENTARY FEATURE, THE AUSTRALIAN DREAM (GOOD THING PRODCTIONS). AWARD ACCEPTED BY PRODUCER NICK BATZIAS.
GET YOUR PASS TODAY
Registration for AIDC 2022 is open now, with both hybrid (in-person and online) and virtual (online only) pass types available, opening up AIDC's many opportunities to industry players in any location across the globe. AIDC will also introduce Afterpay as a payment option for registration, providing delegates with more convenient methods for purchasing passes.
27 October 2021
AIDC 2022 ADVISORY COMMITTEE ANNOUNCED
Read More
10 November 2021
AMAZON PRIME VIDEO AT AIDC
Read More