AIDC 2022 ADVISORY COMMITTEE ANNOUNCED
MEET THE BRAIN TRUST GUIDING OUR NEXT EVENT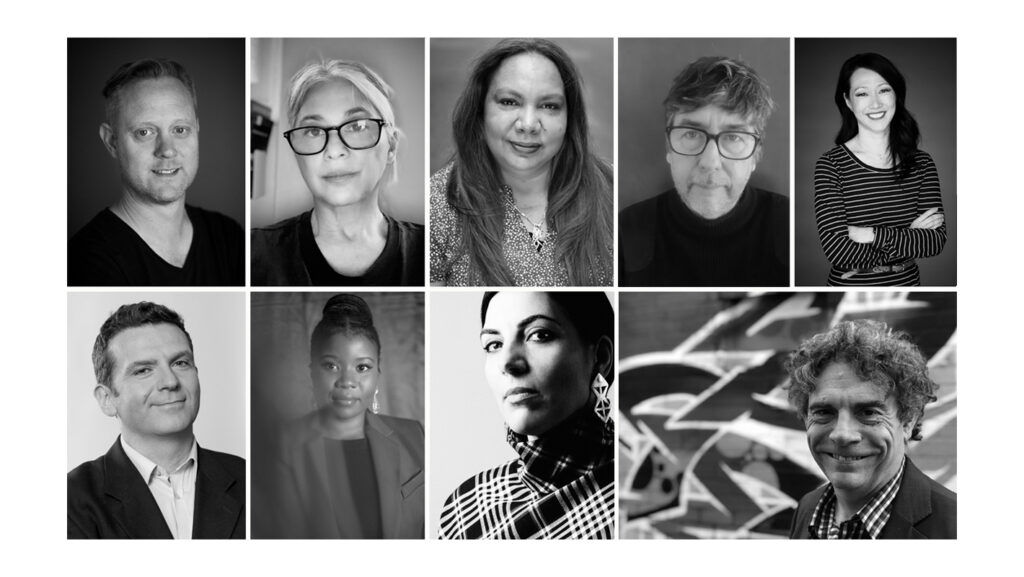 AIDC is proud to announce the nine members of the AIDC 2022 Advisory Committee, set to guide the development of the next conference – AIDC's first-ever hybrid event – taking place 6-9 March 2022 at ACMI, Melbourne and 10-11 March 2022 online. 
Revised annually, the Advisory Committee consists of local and international experts drawn from a range of professional backgrounds. 
Their contributions ensure AIDC retains its position as the most dynamic event in the nonfiction sector, offering unique insights into the trends and challenges being experienced by the screen industry. 
The Advisory Committee will play a vital role in building an innovative program of sessions, networking events, masterclasses, roundtables, marketplace activities and pitching forums for AIDC 2022.  
The AIDC 2022 Advisory Committee members are:
Alex West – Head of Documentary, Screen Australia (AUS)
Bernadine Lim – Commissioning Editor Documentaries, SBS (AUS)
Brendan Dahill – General Manager, EQ Media (AUS)
Mandy Chang – Global Head of Documentaries, Fremantle Media (UK)
Pauline Clague – Producer and Founder/Artistic Director, Winda Film Festival (AUS)
Santilla Chingaipe – Journalist and Independent Filmmaker (AUS)
Stephen Oliver – Manager Documentaries, ABC (AUS)
Tony Jackson – Executive Producer/Writer/Director, Chemical Media (AUS)
Vassiliki Khonsari – Producer/Director and Co-Founder, iNK Stories (USA)
"AIDC is thrilled to welcome such an incredible line-up of industry talent to the 2022 AIDC Advisory Committee," said AIDC CEO / Creative Director, Natasha Gadd.
"We look forward to working with the committee to build a world-class program that inspires, challenges and innovates our sector and makes AIDC 2022 a must-attend event for doc and factual storytellers."
27 October 2021
MEET THE TEAM: CHASCA SUMMERVILLE
Read More
4 November 2021
AIDC REVEALS FIRST LOOK AT 2022 HYBRID PROGRAM
Read More