NEW DATES & NEW VENUE FOR AIDC 2020
AIDC 2020 TO TAKE PLACE AT ONE OF MELBOURNE'S MOST ICONIC BUILDINGS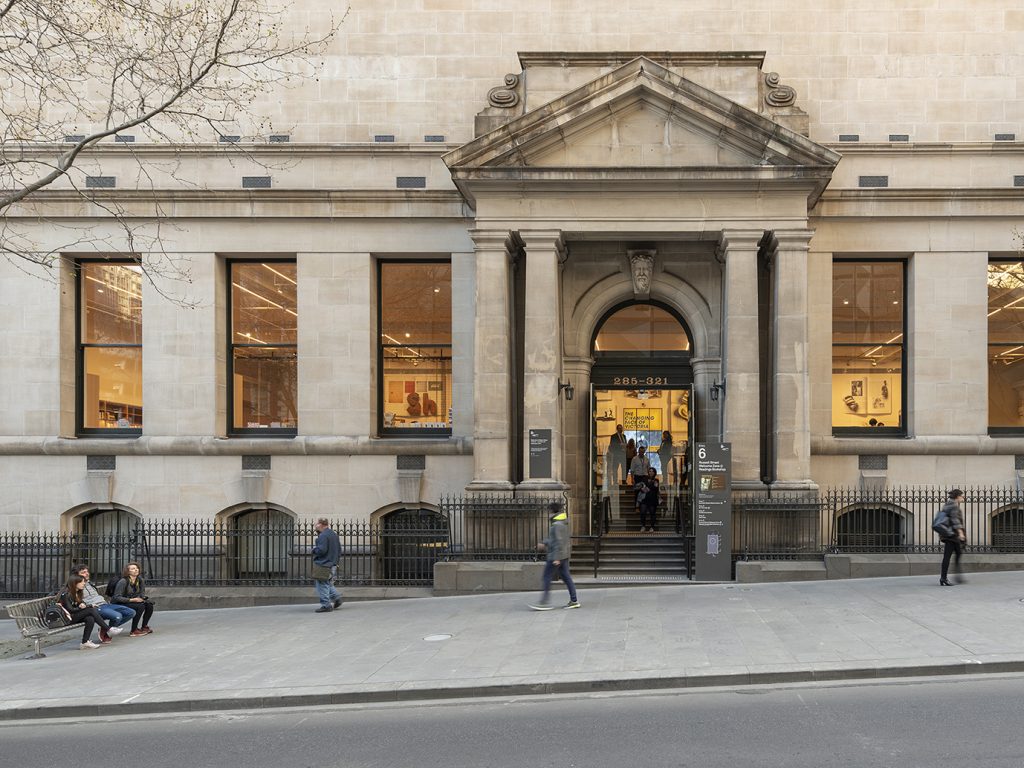 We are excited to reveal the dates and special one-off location of AIDC 2020 while our Presenting Partner home of ACMI undergoes renewal work.
AIDC 2020 will take place 1 – 4 March 2020 at the iconic State Library Victoria in Melbourne's CBD, in partnership with Showtime Event Group.
An annual event, AIDC features a four-day international marketplace and conference program for documentary, factual and unscripted storytellers from Australia, the Asia-Pacific and beyond.
Building on four years of consecutive growth in delegate numbers, program activity and nonfiction projects passing through the marketplace, the staging of AIDC 2020 at State Library Victoria will provide an exciting new experience for delegates, both returning and first-time.
Acknowledged as one of Victoria's most important cultural institutions, the State Library is undergoing a once-in-a-generation $88.1 million redevelopment and will see three centuries of stunning architecture combined in the building upon completion at the end of 2019.
The transformed library will increase public space by 40% and seating by 70%, with a suite of new spaces including the refurbished Ian Potter Queen's Hall, the Ideas Quarter, StartSpace and the Create Quarter, which AIDC delegates will be among the first to utilise and enjoy.
Centrally located in Melbourne's vibrant and diverse CBD, with its internationally renowned restaurants and cultural attractions, gathering at State Library Victoria will provide a fresh and fascinating experience for AIDC delegates.
AIDC organisers are thrilled to be able to host local and international delegates from across the documentary and factual landscape in such an esteemed and historic space and are working to ensure that the 2020 event is one of the most memorable in the conference's history.
"This new relationship between AIDC and one of Victoria's most beloved and respected institutions is really exciting," said AIDC CEO & Conference Director, Alice Burgin.
"With its stunning new look, state-of-the-art technology, and ongoing commitment to the democratic values of public access and knowledge that are so aligned with our sector, being hosted at State Library Victoria ensures that AIDC will uphold its reputation as Australia's centrepiece event in the non-fiction calendar."
State Library Victoria Acting CEO, Jo Ritale, said she was delighted to support the Asia-Pacific's premier event for documentaries to inspire non-fiction storytellers from across the country and around the world.
"As a library, we are passionate about storytelling in all its forms. With the opening of our reimagined Library later this year, AIDC delegates will be invited to enjoy our transformed spaces and experience the event in a library designed for the future. We are also thrilled that our events partner, Showtime Event Group will work with AIDC to deliver a world-class conference."
Early Bird passes for AIDC 2020 will be available from 14 October 2019.
AIDC 2020
1 – 4 March 2020
State Library Victoria
Melbourne
Australia