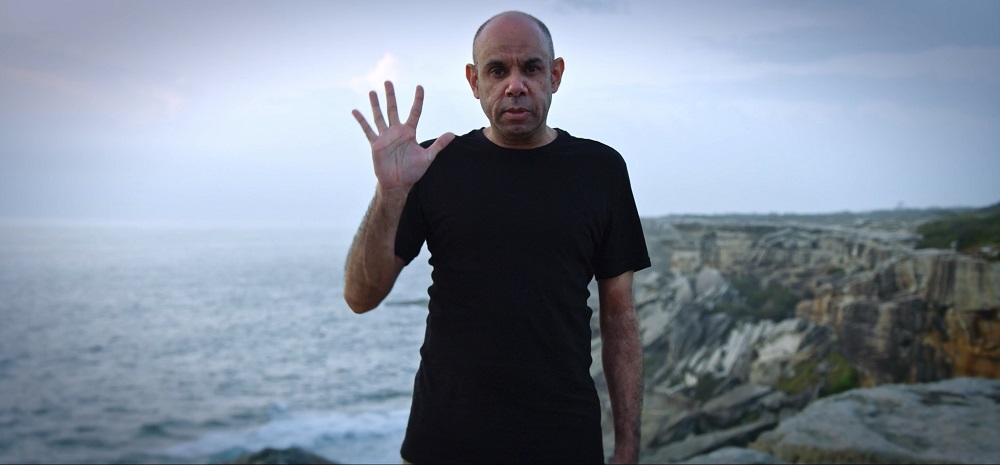 The countdown is on for this year's Melbourne International Film Festival. The online edition, MIFF 68½, will run 6-23 August 2020. The AIDC team has been in deep discussions trying to determine its 'must see' films and we can't go past MIFF's home-grown doc selection.
This includes the world premiere of Steven McGregor's Looky Looky Here Comes Cooky, inviting you to experience the Captain Cook story from a First Nations perspective. We're also intrigued by the Guatemala City focused Australian crime doc The Meddler, directed by Daniel Leclair and Alex Roberts. Casting our nets further afield, we're looking forward to Jean-François Lesage's Prayer for a Lost Mitten, a beautiful exploration of loss and longing set in Montreal.
We know time is limited and you can't see everything, so to help you make difficult choices we've put together a list of the AIDC team's top MIFF picks.
Maddy the Model
In a year of depressing news, Maddy the Model might provide some much-needed respite and even (dare we say it) some hope for the future. Combining the craft of Nordic storytelling with the drama of the fashion industry, this doc – about one of Australia's most charming models – might just provide us the happy ending we've all been waiting for. – Alice Burgin, CEO/Conference Director  
Speak So I Can See You
It's hard not to be drawn to this experimental film and the imagery that the title alone conjures up. Does radiophonic sound affect our feeling, mood and the atmosphere around us? And if so, can it change them? Using sound, the spoken word, music and archival footage, this film weaves the story of Radio Belgrade and its place in what was Yugoslav and now Serbian history. – Megan Mohell, Operations Manager 
On the Record
Doc duo Kirby Dick and Amy Ziering (The Hunting Ground) turn their lens to sexual assault within the hip hop industry, zeroing in on Def Jam magnate Russell Simmons. With their unflinching investigative approach, no stone will be left unturned in what is anticipated to be a damning indictment on abuse of power in the music industry and a pivotal outing of the former 'king of hip hop'. – Natasha Gadd, Partnerships & Industry Development Manager
The Leadership
When 76 female scientists embark on a 20 day voyage to Antarctica, the scene is set for an often uncomfortable but always enlightening expedition into how leadership can be fostered in an industry rife with gender inequality. Ili Baré's The Leadership reveals the sexism and systemic challenges confronted by women working in STEM as mounting tensions arise on a ship bound for the coldest place on Earth. – Frances Mariani, Communications & Marketing Manager 
Bloody Nose, Empty Pockets
A Sundance Film Festival favourite, Bloody Nose, Empty Pockets, is the latest film from brothers Bill and Turner Ross. Saturated and spirited, it serves up a much needed shot of nostalgia as it documents the characters of a shady Las Vegas bar in late 2016 – on the eve of the Trump era. Blurring the lines of documentary and fiction, it's sure to provide a dazzling ride through the night. – Danielle McCarthy, Marketplace Manager 
Documentary Shorts
Always assured to be an eclectic mix of both subjects and forms, this year's MIFF Documentary Shorts showcase a global array of personal, political and poetic works. The selection of seven films include a collective of filmmakers from the Solomon Islands reflecting on their homelands, a portrait of a Swiss 'cat dad' and the first-person accounts of the Chinese filmmaker's mother's abuse from her husband, told through animation. Plus, this year they're free! – Kim Munro, Conference Programmer 
1 September 2020
HELP SHAPE AIDC 2021
Read More