MEET THE TEAM: SAMANTHA JACKSON
GET TO KNOW THE PEOPLE BEHIND AIDC 2022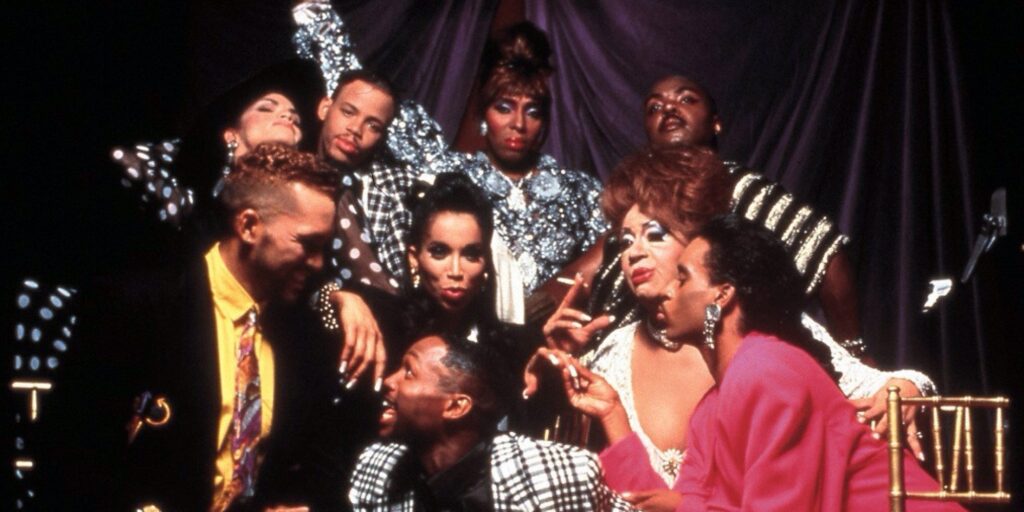 ROLE: PROJECT MANAGER
Samantha Jackson – aka 'Sam' – recently joined AIDC as Project Manager, bringing a suite of finance and organisational skills honed in management for design studios.
Keenly interested in creative organisations, festivals and communities that have a positive impact culturally and socially, she is very happy to have found a home with the AIDC team.
What are you working on at AIDC?
For the last couple of months I've been helping to get our ticketing system ready to cater for our hybrid event next year!
What was your first foray into screen culture?
I studied Arts-Communications (& Business) at uni and it was there that I really deep dived into screen culture. The classes that stuck with me are when we watched Princess Mononoke (setting off a life-long love of Studio Ghibli) and dissected scripts from The Wire. From then on I was happy to spend all my spare time watching movies!
Favourite Documentary Classic
Paris is Burning is the first documentary I watched that really had an impact on me.  I remember watching it with friends and feeling so intrigued and energised by these beautiful people and their stories. It is an amazing snapshot of the drag subculture of '80s New York, focusing on the communities and rival houses that compete in drag balls. Aside from some of the best vogueing you will ever see, it gives space for the participants to let you into their world of sparkle, competition and heartbreak.
What was the last thing you saw that really floored you?
As part of MIFF recently I watched The Nowhere Inn, and aside from my obsession with musicians St Vincent and Carrie Brownstein, the film really floored me in its descent into mockumentary/thriller territory. I also always like any story that focuses on female friendships.
Current obsession?
I have been podcast obsessed for years and listened to a podcast earlier this year that really blew me away – I'm Not a Monster. Journalist Josh Baker spent four years following and interviewing an American family that ended up in the heart of the ISIS caliphate. The story is captivating, but so is the way Baker treats his interviewees. 10/10.
My favourite podcast of all time is probably Love Stories, by Dolly Alderton. Dolly asks her guests about the love stories that really shaped their lives – their first love, their heartbreaks, their everlasting love. I always think of what my answers would be.
Is the truth actually stranger than fiction?
For sure – sometimes I watch documentaries in complete disbelief. I recently watched the HBO docu-series Allen v. Farrow and had my jaw open the entire time – how could someone be so manipulative and monstrous and still be considered Hollywood royalty?
Main Image: Paris is Burning (1990)
11 November 2021
MEET THE EXPERTS WORKING WITH AIDC ON THE FACTORY
Read More
23 November 2021
2021 NEW PERSPECTIVES PITCH LAB PARTICIPANTS ANNOUNCED
Read More