JURY ANNOUNCED FOR INAUGURAL AIDC AWARDS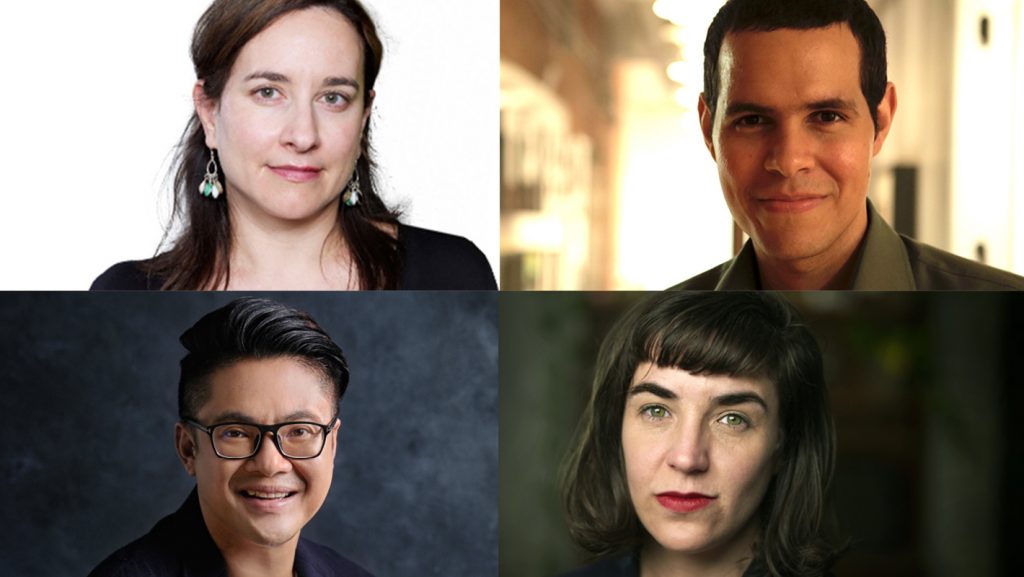 AIDC is pleased to announce the members of the jury, including international decision makers from IDFA, Tribeca Film Festival, The Guardian (UK), Wall to Wall and Beach House Pictures, who will decide the winners of the inaugural AIDC Awards. 
The Awards will be presented as part of AIDC Closing Night on Wednesday 3 March 2021, where the talent and expertise of Australian practitioners will be celebrated across six award categories: Best Feature Documentary, Best Documentary/Factual Series; Best Documentary/Factual Single; Best Short-Form Documentary, with a $5,000 cash prize presented by Documentary Australia Foundation; Best Audio Documentary with a $3,000 cash prize presented by AFTRS; and Best Interactive/Immersive Documentary with a $3,000 cash prize co-presented by Jumpgate & Deakin University.
AIDC is also seeking nominations for the prestigious Stanley Hawes Award. This $5,000 prize is presented annually at AIDC to a person who has made an outstanding contribution to the Australian documentary and factual sector. 
Submissions for the AIDC Awards and nominations for the Stanley Hawes Award are now open with entries closing Wednesday 16 December 2020 at 23:59 AEDT.
The 2021 AIDC Awards Jury represents an incredible wealth of screen knowledge and industry know-how:
Al Cossar, Artistic Director, Melbourne International Film Festival, Australia
Alan Erson, Managing Director/Executive Producer, WildBear Entertainment, Australia
Anna Miralis, Head of UK Factual, Wall to Wall, UK
Ben Thompson, Shorts Film Programmer, Tribeca Film Festival, USA
Charlie Phillips, Head of Video,The Guardian, UK
Donovan Chan, Creative Director, Beach House Pictures, Singapore
Janine Hosking, Director/Producer, iKandy Films, Australia
Julia Scott-Stevenson, Co-Convenor, i-Docs, Australia
Mat Kesting, Chief Executive Officer and Creative Director, Adelaide Film Festival, Australia
Mitchell Stanley, Producer, No Coincidence Media, Australia
Pauline Clague, Founder/Artistic Director, Winda Film Festival, Australia
Rachel Corbert, Head of Podcasts & Digital Content, Nova Entertainment, Australia
Robin McNicholas, Co-Founder and Creative Director, Marshmallow Laser Feast, UK
Santilla Chingaipe, Journalist/Documentary Filmmaker, Australia
Sarah Dawson, Programmer, IDFA, Netherlands
Yaara Ozery,  Programmer, Doc Aviv, Israel
Yasmin Elayat,  Co-Founder and CMO, Scatter, USA
For full bios on each jury member visit the AIDC Jury profiles.
Final submissions for the AIDC Awards and the Stanley Hawes Award will close on Wednesday 16 December 2020 at 23:59 AEDT. Full category definitions and details about how to apply for the Awards are available via the AIDC Awards guidelines.
2 December 2020
LAUREN BECK: TAKING HER TALENTS FROM MELBOURNE TO ASIA
Read More
9 December 2020
APPLICATIONS NOW OPEN FOR AIDC'S LEADING LIGHTS PROGRAM
Read More