EXPRESSIONS OF INTEREST NOW OPEN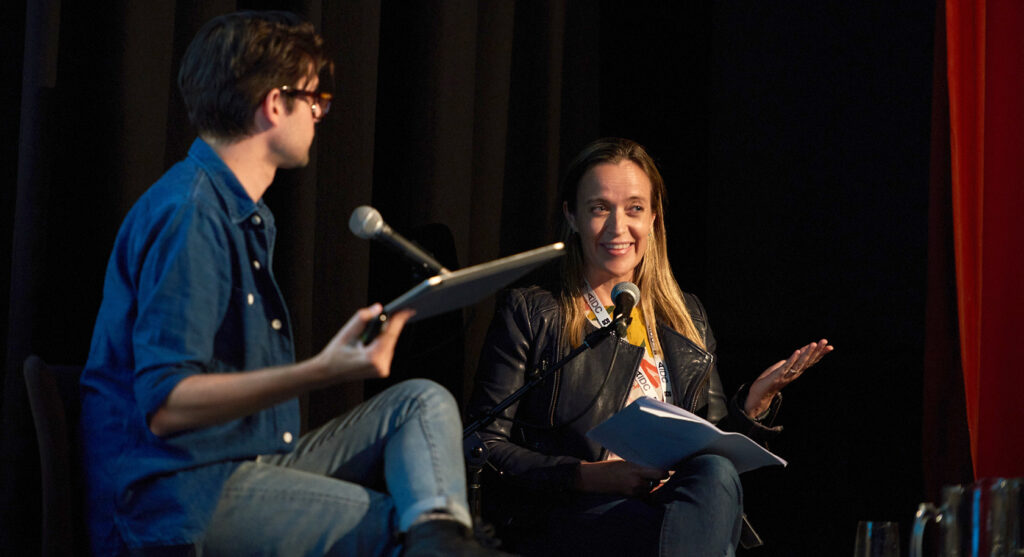 Planning for the AIDC 2022 program is now underway and we want to hear from you
Are you a documentary or factual storyteller, advocate, innovator, or impact-maker with an idea or experience to share? 
We are now accepting ideas, nominations and contributions for AIDC 2022 sessions, speakers and session producers.
As Australia's premier event for the non-fiction screen sector, AIDC is the ideal platform for sharing knowledge, expertise, industry trends and fresh ideas.
AIDC is currently seeking expressions of interest (EOI) across the areas of business, craft, innovation, impact and journalism relevant to the documentary, factual, unscripted and/or non-traditional screen-based industries.  
For AIDC 2022, we're particularly interested in ideas that focus on:
Investigative documentary and truth telling

Activism, accountability and impact

Capturing the everyday, craft of observation

Documenting history, archiving the present 

Innovation, sustainability and new technologies
WHAT WE'RE LOOKING FOR
Pitch a program idea for AIDC 2022 – AIDC is inviting you to submit ideas for the guests you'd love to hear from and the conference sessions you'd most like to see programmed.
Be a speaker at AIDC 2022 – each year we welcome over 100 speakers to talk about everything from industry trends to upcoming projects and hot-button issues.
Produce a session for AIDC 2022 – we're always looking for new and returning session producers to organise individual conference sessions and help bring our extensive program to life.
Partner with AIDC for the 2022 event – we're currently joining forces with some of the industry's best and brightest production and media companies to create collaborative partnerships.
Donate to our Leading Lights program – we invite donations from Australian screen companies to help emerging and diverse practitioners attend AIDC for the first time.
Volunteer at AIDC 2022 – we invite enthusiastic individuals to go behind the scenes of Australia's premier event for the factual and documentary industries by joining our team of volunteers.
GET INVOLVED
If you'd like to help shape AIDC 2022, we want to hear from you!
Submissions are now open and will close 12 November 2021.
29 September 2021
NEW PERSPECTIVES PITCH LAB OPENS FOR 2022
Read More
11 October 2021
DOC SOCIETY & AIDC REVEAL SIX PROJECTS SELECTED FOR ART & IMPACT FELLOWSHIP AUSTRALIA
Read More