Expressions of Interest for AIDC 2020 Now Open
TELL US YOUR IDEAS AND NOMINATIONS FOR SESSIONS, SPEAKERS AND SESSION PRODUCERS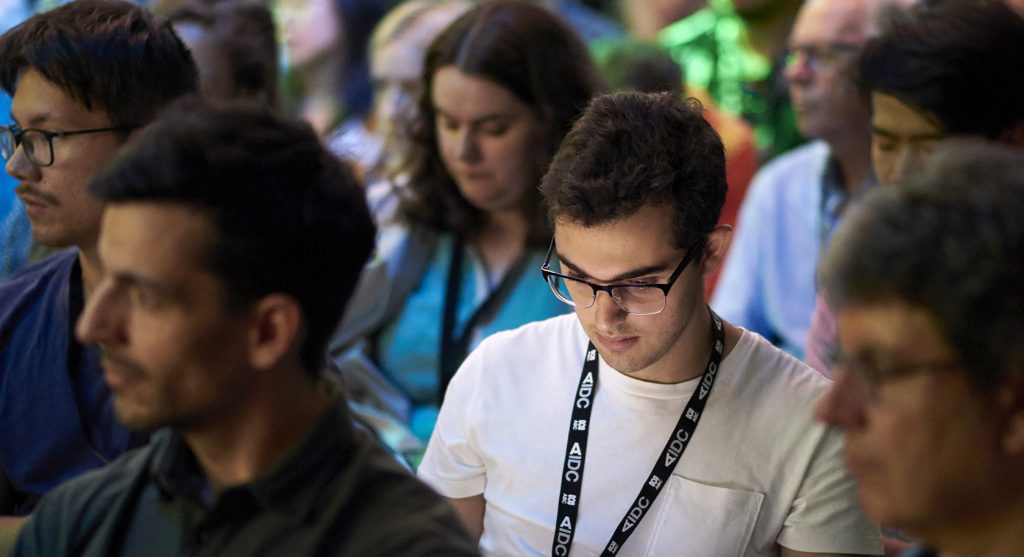 IT'S YOUR AIDC!
We are now accepting ideas, nominations and contributions for AIDC 2020 sessions, speakers and session producers.
Are you a documentary or factual storyteller, advocate, innovator, or impact-maker with an idea or experience to share?
Planning for the AIDC 2020 conference program is now underway and we want to hear from you!
As Australia's premier event for the non-fiction screen industry, AIDC is the ideal platform for sharing knowledge and expertise, and ideas and trends.
AIDC is currently seeking expressions of interest across areas of business, craft, innovation, impact and journalism, spanning documentary, factual, unscripted and non-traditional non-fiction screen-based forms.
If you have something to contribute, we want to know!
TELL US IF YOU:
Want to be a speaker at AIDC 2020


---

Want to produce an AIDC 2020 session


---

Have an idea for an AIDC 2020 session


---

Want to partner with AIDC for the 2020 event


---

Want to donate to our Leading Lights program


---

Want to volunteer at AIDC 2020
'A SURVIVOR'S GUIDE TO SURVIVING R. KELLY' SESSION, FEATURING TAMRA SIMMONS, AIDC 2019