Women and Wildlife: Making Waves in Specialist Factual
Business
In celebration of International Women's Day, we shine a spotlight on women calling the shots in Specialist Factual with a who's who of women working across wildlife.
Natural History documentaries and factual programming are in high demand internationally, with an increased number of productions coming out of Australia. However, for a genre that is aimed to inform broad audiences, it is one that has been historically dominated by men. So how do we break this tradition and change course for more parity in specialist factual?
In this session we speak to key decision makers and leading practitioners who are succeeding in this area, discuss new opportunities and guidance for practitioners wanting to move into the sector and encourage a film culture that more accurately reflects the diversity of our society and our storytellers.
Image Credit: © Ron & Valerie Taylor
PRESENTED BY: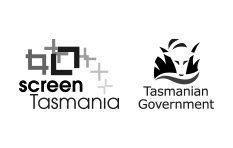 Session
Date & Time

10:00 – 11:00, Tuesday 8 March 2022

Venue

Gandel Future Lab 1

Speakers

Moderator

Session Producer

Carolyn Johnson