Reel Smart Academic Pitch
Pitching Session
Five of Australia's top academic researchers want to work with you!
How has the internet changed our relationship to death? Is it safe for children to be raised in Australia? How does the legal system fail people with disability? And what is the art world's obsession with Chinese contemporary artists really all about? 
In the Reel Smart Academic Pitch you will have the opportunity to get answers, ask questions and be inspired, as some of the University of Melbourne's top academics pitch their research to you. Bring your thinking caps and business cards and come get schooled at Reel Smart.
Producers interested in further discussions with academics about potential collaboration will have an opportunity to sign up for 15-minute meetings in the Screenrights Industry Lounge following the session.
---
PROJECTS
Framing China Anita Archer
DeathTech Hannah Gould
Unfit to Stand Trial Piers Gooding
Waste Tyre and Flash Flooding Crisis and a Revolutionary Solution Mahdi Disfani
Youth Mental Health Lisa Gibbs
---
PRESENTED BY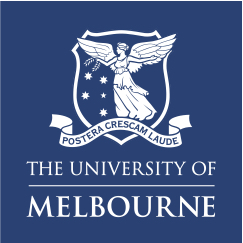 Session
Date & Time

11:30 – 12:45, Monday 4 March 2019

Venue

ACMI - Studio 1