How to Build a Time Machine: Directing with Sandi Tan
Craft
Sandi Tan made a documentary about the film that broke her heart - now it is inspiring filmmakers across the globe
Sandi Tan's film was stolen.
In 1992, as a teenager in Singapore, Sandi shot a road movie with her closest friends, with the assistance of a 40 year-old American man, Georges Cardona. But when filming wrapped, Georges vanished with 70 cans of film, and Sandi never heard from him again.
Over 20 years later, Sandi was reunited with this long-lost footage. What would she do with it, and what would she make: how would she build this time machine?
In this workshop, director Sandi Tan takes us inside the creative experiments, collaborations and decisions that makes her 2018 film Shirkers such a unique, rebellious act of archive storytelling.
For anyone who has had their heart broken in making a film, Sandi Tan's story of making Shirkers will restore a sense of wonder and possibility in the creative process of making films, and telling your story.
---
PRESENTED BY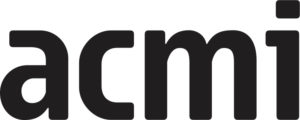 Session
Date & Time

9:30 – 10:45, Tuesday 5 March 2019

Venue

ACMI - Cinema 1

Speaker

Moderator

Session Producer

Sari Braithwaite