FACTORY 2020: ROUGH CUT SESSIONS
Marketplace
Presented by Film Victoria, FACTory 2020 is AIDC's centrepiece marketplace program, featuring Forum Pitches, the New Talent Pitch and Rough Cut Sessions
For projects in post-production, AIDC is introducing the FACTory 2020 Rough Cut Sessions, a new closed-to-public program of rough cut screenings for invited decision makers only. The program has been specifically designed to close financing gaps, and secure sales, distribution and festival opportunities.
This event is invitation only. 
---
PROJECTS
Blue Island
Three men relive pivotal moments in Hong Kong history – the place they have lived half their lives. Their values shared with larger movements paved the way to the Hong Kong of today. How will they continue to shape the future?
Director: Tze Woon Chan
Producer: Peter Yam
(Hong Kong, China)
---
Break it Down Under
Break it Down Under celebrates the history of Australian Socially Conscious Hip-Hop, visually deconstructs the powerful messages expressed and introduces the world of Sonboy, an Aboriginal Trap artist from Redfern Sydney.
Writer, Director, Producer: Grant Leigh Sanders
Co-Producer: Tom Zubrycki
(Australia)
---
Dark Red Forest
A contemplative documentary observing the mysterious daily lives and deep inner worlds of nuns in a monastery on a remote Tibetan plateau, who are soon to face state-decreed relocation.
Director: Huaqing Jin
Production Manager, Assistant Director: Xinyi Li
(China)
---
No Visible Trauma
The lives of three men and their families are torn apart by the violent actions of Calgary police officers and a justice system that refuses to hold them accountable.
Writer, Director, Producer: Marc Serpa Francouer, Robinder Uppal
Producer, Writer: Geoff Morrison
(Canada)
---
PRESENTED BY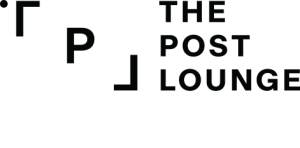 Session
Date & Time

9:00 – 10:45, Monday 2 March 2020

Venue

Moderator

Session Producer

Danielle McCarthy