DOC.LAB.INTERACT PROJECTS REVEALED
SIX PROJECTS TO PARTICIPATE IN NEW INTERACTIVE STORYTELLING PROGRAM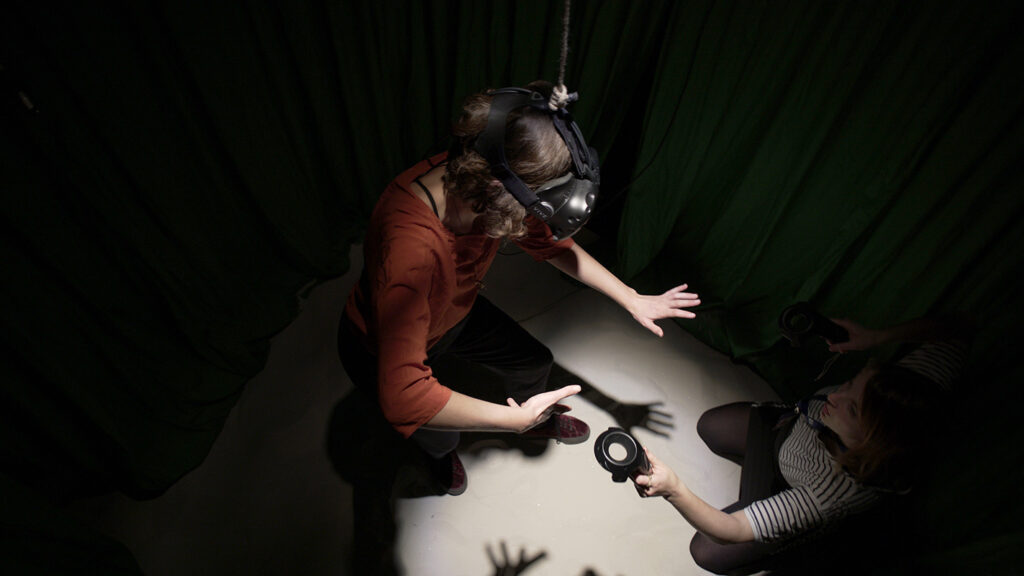 DOC.LAB.INTERACT PROJECTS ANNOUNCED
We are proud to announce the six projects selected to participate in AIDC's Doc.Lab.Interact interactive storytelling program, presented by VicScreen. 
Hosted by award-winning UK creative studio Anagram, Doc.Lab.Interact is an interactive documentary storytelling lab designed to teach nonfiction creators how to turn a documentary project into a pitch-ready blueprint for a new interactive or immersive work. 
The Lab kicks off on Sunday at AIDC 2022 with a two-hour workshop with Anagram as part of AIDC's Innovation Day, followed by 1:1 mentoring sessions, pitch training and an online pitch.
THE PROJECTS
Solastalgia 
Solastalgia is an immersive, emotive and landscape-driven journey through an Australian continent pockmarked with tens of thousands of abandoned and operating mining sites. These epic transformations of landscapes are upending our notions of home.
Director: Yaara Bou Melhem; Creative Producer: Tom Bannigan 
---
How to Capture a Prime Minister 
When a student protest erupts into violence, the Australian Prime Minister is forced into a basement while his minders desperately hatch an escape plan. How to Capture a Prime Minister invites us to reflect on the fragility of democracy, the right to protest, and the wisdom of Australia's enduring loyalty to America.
Director: Gary Newman / Criteron One
---
Lethal Autonomous Weapons On Trial: The Future is in Your Hands 
Lethal autonomous weapons are implicated in the deaths by mistaken identity of a group of young role-players in Papua New Guinea; the viewing audience must work together to determine who or what is responsible.
Director: Heather Faulkner / North Star Pictures; Producer: Bobbi-Lea Donysius / Disruptor Studios
---
NAIDOX VXR 
NAIDOC VXR adapts the story of an Indigenous woman's immersive journey into the largest cultural festival in Australia, NAIDOC. Live the culture, learn the history, cross the line with us.
Director: Jennifer Mason; Producer: Zoy Frangos
---
Searching for Aramsayesh Gah 
Memories take shape as formerly incarcerated refugee and architect Elahe Zivardar constructs a photo-realistic 3D simulation of Australia's Nauru Regional Processing Centre where she was held for six years.
Director: Jaydn Ray Gosselin; Co-Director: Elahe Zivardar; Producer: Jacob Fertig
---
Three Minutes and Fifty Five Seconds 
Becoming the first lesbian couple to come out on national television more than fifty years ago, Phyllis Papps and Francesca Curtis changed Australia in just three minutes and fifty five seconds. This immersive experience invites participants to be transported to Queer Australia's defining screen moments.
Director: AP Pobjoy
HOW TO CAPTURE A PRIME MINISTER
We look forward to seeing how these projects develop, and the innovative forms they might take in order to open up new audiences and perspectives on their subjects. 
Doc.Lab.Interact takes place during AIDC 2022's Innovation Day, presented by VicScreen, Sunday 6 March 2022.
18 February 2022
AIDC 2022 AWARDS NOMINEES AND STANLEY HAWES AWARD WINNER ANNOUNCED
Read More
3 March 2022
AIDC 2022 STARTS SUNDAY
Read More