ANNOUNCING THE AIDC MASTERS SERIES
A wide-ranging masterclass program for every factual filmmaker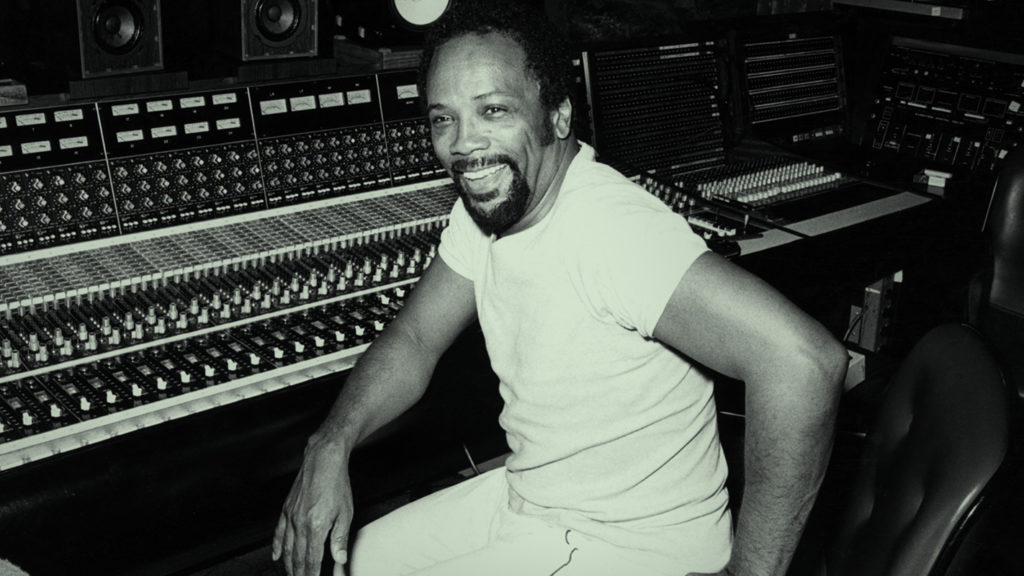 EXPERT MASTERCLASSES
We are excited to announce a new Masters Series of masterclasses for the AIDC 2019 session program, featuring an array of acclaimed directors, producers, innovators and storytellers.
The Masters Series has been specially-designed with a professional development focus for mid-career practitioners in the documentary and factual sector.
Each speaker is an expert in their particular field, handpicked to share their unique experience and insights with AIDC delegates.
INTRODUCING THE 2019 MASTERS
Arrow Media's Creative Director and Producer Tom Brisley [UK] (Under the Wire, America in Color), BBC Studios' Director of Factual Lisa Opie [UK], and Participant Media's President of Documentary Film and Television Diane Weyermann [USA] (An Inconvenient Truth, Citizenfour) will each present professional development sessions for producers.
In addition, AIDC will welcome Australian director Alan Hicks to present a session on music documentary with a focus on his Netflix-released feature, Quincy, about music producer Quincy Jones and co-directed with Quincy's daughter, Rashida Jones.
Jess Fuselier [USA] from Sundance Institute's Creative Distribution Initiative will also join AIDC delegates, presenting a masterclass on distribution, while the award-winning Canadian filmmaker Lisa Jackson will open AIDC's innovation day with a keynote on Documentary and VR (presented by Screenwest). The focus on creativity and innovation will continue with an unmissable presentation on story from Google Creative Lab's Tea Uglow.
LEADING EDGE INSIGHTS
"We are pleased to be able to offer AIDC delegates access to the knowledge held by such high-level speakers," said AIDC CEO & Conference Director, Alice Burgin.
"Each of the speakers is a leader in their field and will give AIDC delegates insight into their creative and technical process, the changing landscape of business, audience and distribution and, of course, why story is king!"
MASTERS: FACTUAL
TOM BRISLEY (Creative Director/Co-Founder, Arrow Media)
As creative director and co-founder of Arrow Media, Tom Brisley thrives on pushing the boundaries of factual television. Under Tom's leadership, Arrow Media has gained a reputation for creating and delivering high quality, innovative content for UK, US and international broadcasters. He is the producer of Under the Wire (the documentary about war journalist Marie Colvin), the ground-breaking series America in Color and has recently co-produced Australia in Colour as well as True Crime series for the international market.
MASTERS: AUDIENCE
LISA OPIE (Director of Factual, BBC Studios)
As Director of Factual for BBC Studios, Lisa introduced a new structure for the organisation that has successfully driven creativity and resulted in a huge increase in audience. Acknowledging that there is a crisis in the youth (16-34) market and facing an ageing population, Lisa used experimentation and innovation, tested talents and different formats. Her programming mandate is to provide an authentic and genuinely relevant voice to the audience. She achieves this by analysing and understanding what is going on in social trends and feeds this back to her team. Rather than have a stand-alone digital team she has integrated them into the full production from the start.
MASTERS: PRODUCING
DIANE WEYERMANN (President of Documentary & Television, Participant Media)
Presented by Film Victoria
Dianne Weyermann's films include An Inconvenient Sequel: Truth to Power and the Oscar®-winning films, Citizenfour and An Inconvenient Truth, as well as Oscar®-nominees The Look of Silence, The Square and Food, Inc. In this Masterclass, Diane talks about the importance of producing films in the current political climate that resonate with audiences and inspire social change.
MASTERS: MUSIC DOCUMENTARY
ALAN HICKS (Independent filmmaker)
In his latest Oscar-tipped documentary, Quincy, Australian director Al Hicks was granted extraordinary access to the legendary music producer Quincy Jones via his daughter, Rashida (with whom Hicks co-directed the film). Non-film school trained, Al uses his background in music to propel the narrative rhythms of Quincy and his previous film, Keep on Keepin On.  Al talks about how the music itself tells a story in this film and how he worked with a music producer Jasper Leak, who went through all of the songs and was able to organize them for us into mood, decade and instrumentation to bring the audience on a journey into Quincy Jones's life.
MASTERS: DISTRIBUTION
JESS FUSELIER (Sundance Institute Creative Distribution Initiative)
Digital technologies have profoundly impacted the way audiences consume movies and the business of releasing films – leading to new challenges and opportunities. Jess Fuselier heads up the Sundance Institute Creative Distribution Initiative which empowers filmmakers navigating the changing business of independent film. She is passionate about finding entrepreneurial ways for producers and directors to build and reach audiences with their finished films.
MASTERS: INNOVATION
LISA JACKSON (Independent Filmmaker/Creator)
Presented by Screenwest
Lisa Jackson's innovative filmmaking includes VR project, Biidaaban: First Light, which premiered at the Tribeca Film Festival in April 2018.  Lisa is an Anishinaabe artist who works out of the National Film Board of Canada, and has spent years exploring issues of First People identity and language in her work, which includes documentary and fiction film, animation, installations, VR and 3D IMAX films. Lisa Jackson's participation is supported by the Consulate General of Canada.
MASTERS: STORY
TEA UGLOW (Creative Director, Google Creative Lab).
Tea Uglow describes herself as a person in transition, which is a beautiful way of describing the myriad of things that she does and is. As Creative Director of Google's Creative Lab in Sydney, she takes things apart often to rebuild them in the most magical ways.  In this deep dive into the craft of storytelling, Tea talks about how the creative space at Google and her continuing exploration of storytelling tools such as AR and VR help to push the boundaries of what is possible.
AND MORE TO COME
Additional masterclasses will be announced closer to AIDC 2019.
Registrations for AIDC 2019, held March 3 – 6 at the Australian Centre for the Moving Image (ACMI) in Melbourne, are now open. Click here to register.
Media enquiries:
Tracey Mair & Jillian Heggie, TM Publicity
For AIDC 2019
Ph: 02 8333 9066 or 0419 221 493
21 November 2018
ENTER THE MEET YOUR MAKER: XR MARKETPLACE
AIDC opens applications for VR/AR/MR creators working on non-fiction projects
Read More
3 December 2018
New Decision Makers Announced
Introducing the second round of commissioners, distributors and programmers bound for the AIDC marketplace
Read More