AIDC ANNOUNCES PUBLIC SCREENINGS & TALKS INCLUDING INTERNATIONAL GUESTS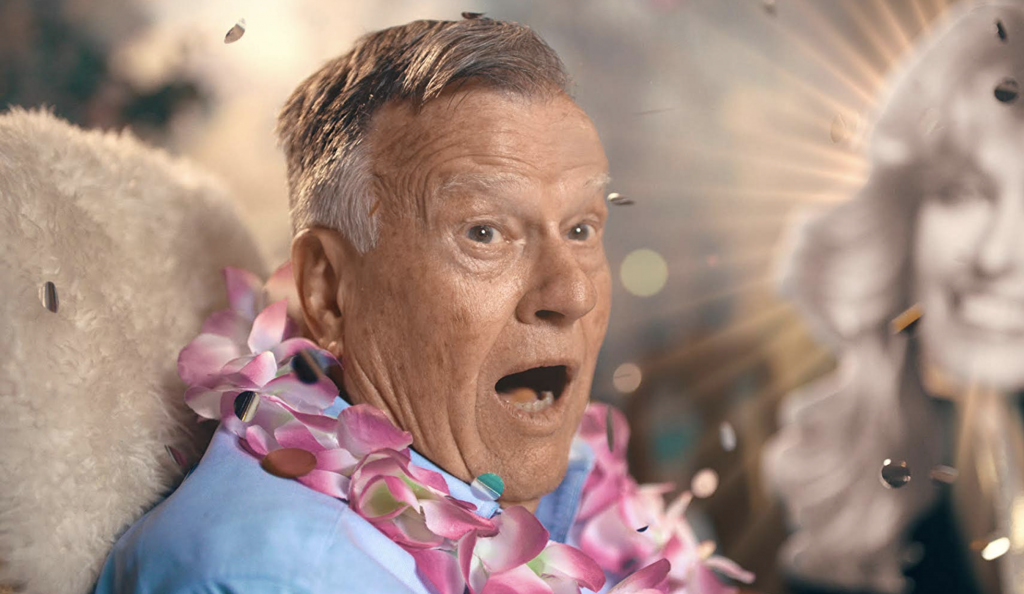 The Australian International Documentary Conference (AIDC), the country's premier event for documentary and factual content, has today launched a large public access program that will complement its four-day industry conference for the documentary and factual sectors.
A curated selection of screenings, Q&As and talks will provide entertaining ways to experience the work of world-leading documentary and podcast makers working at the forefront of the industry. 
Alice Burgin, AIDC CEO/Conference Director, said: "This program not only offers people unique access to AIDC's highly anticipated guests, but is also the perfect way for audiences to see new documentary work and be part of the conversation around them."
In a new program titled NON-FICTION, ACMI and AIDC co-present a curated program of documentary films, talks and live events that will inspire curiosity, provoke debate and enable deeper engagement with the moving image.
ACMI Director and CEO Katrina Sedgwick OAM said: "Following a $40 million renewal, we're excited to have AIDC back in our transformed museum. Together with AIDC, ACMI is committed to exploring the breadth of factual moving image works and their impact on society." 

"In the wake of a year unlike any other, our 2021 NON-FICTION program reminds us of the countless stories that people across the world have to tell – and the ways in which cinematic nonfiction remains essential for citizens to engage with and make sense of the complexities and wonders of our world."
Running from 28 February until 11 March at ACMI, Federation Square, the 2021 NON-FICTION program includes:
The Australian premiere of 76 Days (Hao Wu, Anonymous, & Weixi Chen, U.S.A., 2020). Opening the side-bar festival, this urgent and artfully-made documentary plunges viewers into the city of Wuhan in the early days of the pandemic.

AIDC keynote speaker, Academy Award nominee David France will participate in a conversation following a screening of his film Welcome to Chechnya, in which the award-winning journalist deploys technology to uncover a horrifying gay genocide in Chechnya.
An exclusive screening of Dick Johnson is Dead, will be followed by an in-conversation with AIDC guest filmmaker Kirsten Johnson, whose film tackles a most human dilemma: the inevitability of losing the ones we love.

A special preview screening and conversation with the filmmaking team behind the new Australian documentary Laura's Choice, where three generations of women plan for an assisted voluntary death.
And on closing night, NON-FICTION will screen The New Corporation: The Unfortunately Necessary Sequel by directors Joel Bakan and Jennifer Abbott (2020, Canada). Over 17 years after their award-winning documentary The Corporation debuted, Joel Bakan and Jennifer Abbott are back with a sequel that picks up where they left off.
Plus there are screenings of Phil Liggett: The Voice of Cycling, Days Of Cannibalism, Collective, The Painter And The Thief, the Australian premiere of MLK/FBI, Cunningham 3D, The Mystery of D.B. Cooper, Jia Zhangke's Swimming Out Till The Sea Turns Blue and winner of the Special Jury Prize for Cinematography at Sundance Acasa, My Home.
Another event open to the general public is Ear Hustle: Creating Community Beyond Bars. Co-presented by the Wheeler Centre, ACMI and AIDC, this live discussion and Q&A will see world-wide hit podcasters discuss the craft and community of their much-acclaimed podcast.
Launched in 2017 from inside California's San Quentin State Prison, Ear Hustle tells stories of incarceration and of life after release with wit, warmth and empathy. The podcast has garnered numerous honours from the Third Coast International Audio Festival and the Webby Awards, as well as being nominated for two Peabody Awards and the inaugural Pulitzer Prize for audio reporting. 
Ear Hustle's creators, artist Nigel Poor and her formerly incarcerated co-host Earlonne Woods, along with executive producer Julie Shapiro of Radiotopia join moderator Santilla Chingaipe to discuss the art of audio storytelling, the impact of communities telling their own stories, and how they keep creating amid a pandemic that limits access to participants. This session will take place at  the newly refurbished ACMI on 3 March with tickets now on sale. Regional and interstate audiences are encouraged to stream the session via the Wheeler Centre website.
Tickets are on sale now for Non-Fiction and Ear Hustle: Creating Community Beyond Bars via the ACMI website. The Ear Hustle livestream will be available through the Wheeler Centre website. 
For full program and ticket information, please visit the AIDC Screenings & Talks webpage.
28 January 2021
AIDC 2021 UNVEILS FULL ONLINE CONFERENCE PROGRAM
Read More
10 February 2021
AIDC AWARDS NOMINEES AND STANLEY HAWES AWARD WINNER ANNOUNCED
Read More