AIDC ANNOUNCES INDIGENOUS FOCUS WITH ABC & NORTHERN PICTURES DOCUMENTARY PLACEMENT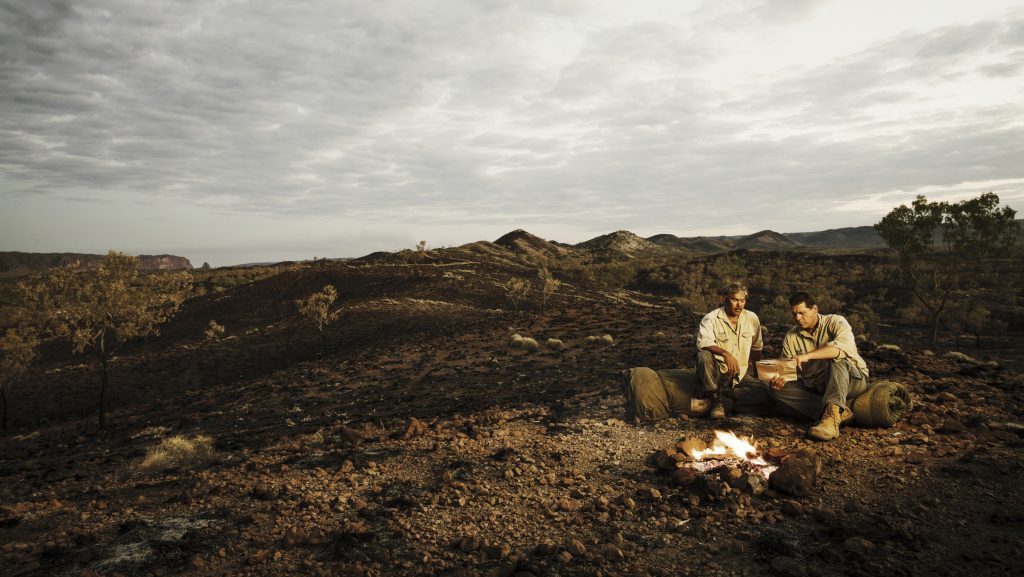 UPDATE: Applications for the Indigenous Documentary Placement have been extended until 23:59 AEDT Thursday 1 April 2021.
Image credit: Outback (2017). Courtesy of Northern Pictures. 
AIDC today announces its focus on Indigenous creativity and stories as well as the new Indigenous Documentary Placement, hosted in conjunction with Northern Pictures and the ABC. The focus includes the return of AIDC's Indigenous Creators Program with four specially crafted conference sessions and marketplace activities designed by and for Aboriginal and Torres Strait Islander practitioners and international First Nations people attending the online conference, as well as a spotlight session in the main AIDC program with New Zealand heavyweight Chelsea Winstanely. 
INDIGENOUS DOCUMENTARY PLACEMENT
Co-Presented by the ABC, Northern Pictures and AIDC, the Indigenous Documentary Placement is a new initiative designed to provide one mid-career Indigenous practitioner with a unique opportunity to undertake an extended placement with Australia's largest public broadcaster, the ABC, and the award-winning production company, Northern Pictures. This is a unique and exciting opportunity for a mid-career Indigenous practitioner to further develop their skills in documentary, factual development and production within the context of both a public broadcaster and a production company.
Michael Carrington, ABC Director Entertainment & Specialist said: "The Indigenous Documentary Placement initiative, with Northern Pictures and AIDC, will help give a voice to the next generation of Aboriginal and Torres Strait Islander storytellers, by developing their skills within the ABC's award-winning Factual & Culture team. The ABC has a proud history of backing Indigenous creatives and content on the national stage. This initiative, alongside our new Diversity & Inclusion Commissioning Guidelines, will support emerging diverse and dynamic talent, on and off screen."
Peter Anderson, Northern Pictures, Managing Director said, "Northern Pictures is thrilled to be part of the Indigenous Documentary Placement program. This program will provide a wonderful opportunity to help an emerging Indigenous filmmaker further develop and hone their skills. During their placement at Northern Pictures they will be immersed within our award-winning creative team lead by Karina Holden, our head of factual."
Alice Burgin, AIDC CEO and Conference Director, said: "This specialised program and placement will help create meaningful employment pathways for Indigenous practitioners and continue to support practitioners to build on their professional connections, share their own experiences and stories. We thank our wonderful friends at Northern Pictures and ABC for making such an opportunity possible."
INDIGENOUS CREATORS PROGRAM
An information session including Kelrick Martin (Head of Indigenous, ABC) and Karina Holden (Head of Factual, Northern Pictures) will provide an opportunity for practitioners to learn more about the placement during AIDC 2021. This session, The Producer/Commissioner Relationship, will make up one of four Indigenous-only sessions in the AIDC's Indigenous Creators Program, which includes legal upskilling, in-conversations, roundtables with key international decision makers and exciting industry placement opportunities. 
Other sessions will include Protecting Indigenous Creatives, Their Stories and Their Culture, in which Laurrie Brannigan-Onato (Indigenous Department Manager, Screen Australia), Suzanne Derry (Senior Solicitor, Arts Law) and John Waight (Coordinator, Artist in the Black) demystify questions around best practice during collaboration. For budding producers, From Banker to Producer will see Anusha Duray (Acquisitions Manager, NITV) sit down for an intimate chat with producer Mitchell Stanley (Colour Theory, Servant or Slave, Transblack and Warwick Thornton's The Beach.) There will also be an opportunity for AIDC's Indigenous delegates to hear from key new decision makers looking for Indigenous-authored content in a series of four closed roundtables with Hulu, Maori Television, Sundance Institute and Spotify. These roundtables are proudly presented by Screen Territory.
CHELSEA WINSTANLEY JOINS THE MAIN PROGRAM LINE-UP
To celebrate AIDC's New Zealand delegation led by NZFC, AIDC is announcing the new inclusion of a new session in the main program, announcing Academy Award-nominated New Zealand producer Chelsea Winstanley (Jojo Rabbit, What We Do In The Shadows) who will take part in a hosted conversation with Pauline Clague (Director, Winda Film Festival). In Mana Tangata: A Conversation with Chelsea Winstanley, the heavyweight producer will discuss her love for telling dynamic and innovative stories, while maintaining her leadership in supporting Indigenous stories both in her homelands and abroad. 
UPDATE: Applications for the Indigenous Documentary Placement have been extended until 23:59 AEDT Thursday 1 April 2021. For further information, visit the Indigenous Documentary Placement webpage. 
10 February 2021
AIDC AWARDS NOMINEES AND STANLEY HAWES AWARD WINNER ANNOUNCED
Read More
15 February 2021
AIDC ONLINE EVENT PLATFORM NOW LIVE
Read More