AIDC 2023 DATES ANNOUNCED
MARK YOUR CALENDAR FOR NEXT YEAR'S ESSENTIAL DOC & FACTUAL CONVOCATION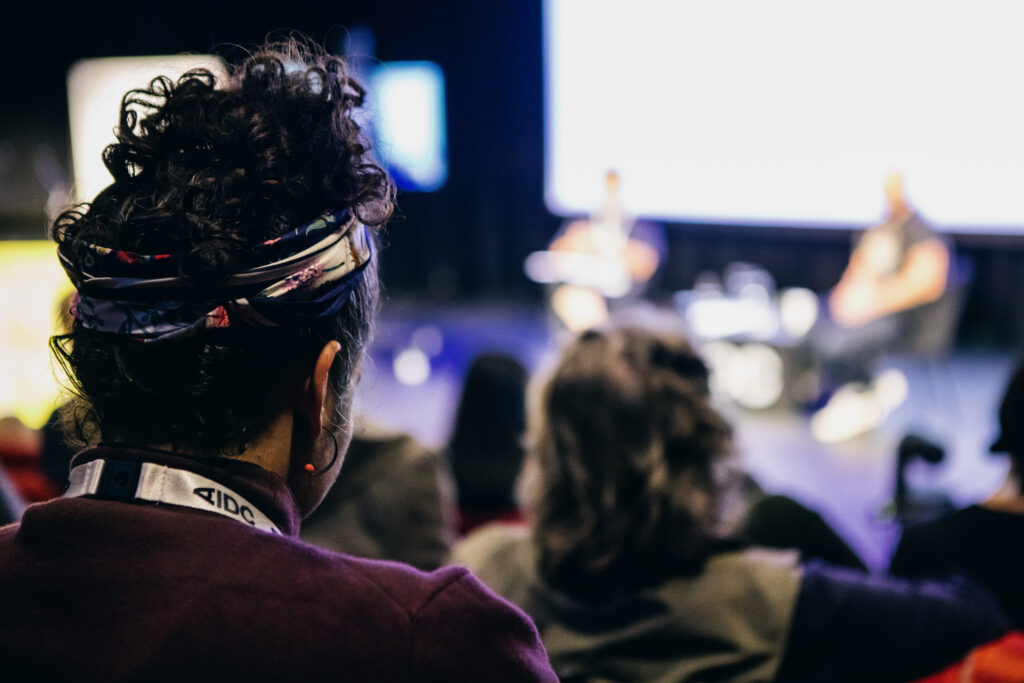 SAVE THE DATE FOR AIDC 2023
Thanks to the support of Principal Partner VicScreen and Presenting Partners ACMI and Screen Australia, we are pleased to confirm that the 28th Australian International Documentary Conference (AIDC) will take place in-person from Sunday 5 March – Wednesday 8 March 2023 at ACMI, Federation Square, in the heart of Melbourne.
Building on a successful 2022 hybrid event, which saw over 640 Australian and global delegates take part in a revitalised in-person and online session program and international marketplace, AIDC 2023 will continue to provide unparalleled networking, upskilling, and project development opportunities for a buoyant documentary and factual sector.
ACCESS TO THE RIGHT PEOPLE AND OPPORTUNITIES
"AIDC's 2022 hybrid event enabled a vibrant reconnection of the doc and factual industry at our home venue at ACMI as well as with the international community online", said AIDC CEO / Creative Director, Natasha Gadd.
"As international travel resumes, the next AIDC will be a key meeting place for the Australian and global nonfiction sector to come together to be inspired, connect and do business.
"AIDC 2023 will bring together the finest gathering of guests, decision makers and industry partners, to ensure that Australian practitioners have access to the right people and opportunities they need to push their projects forward."
AIDC CEO / CREATIVE DIRECTOR NATASHA GADD
REGISTRATION TO OPEN IN OCTOBER
More announcements will be made about our conference and marketplace plans in the coming months, with the first speakers and industry decision makers revealed when early bird registrations open in October 2022. 
We look forward to welcoming all our national and international delegates to ACMI once again as the documentary and factual community reconvenes for AIDC 2023.
AIDC 2023 will run 5 – 8 March at ACMI, Melbourne, Australia. Registrations open October 2022.
15 June 2022
AIDC, SCREEN QUEENSLAND & SCREENWORKS LAUNCH REGIONALITY CAIRNS
Read More
12 July 2022
REGIONALITY CAIRNS FIRST LINE-UP ANNOUNCEMENT
Read More