AIDC 2022 DATES ANNOUNCED
AIDC RETURNS LIVE & ONLINE IN 2022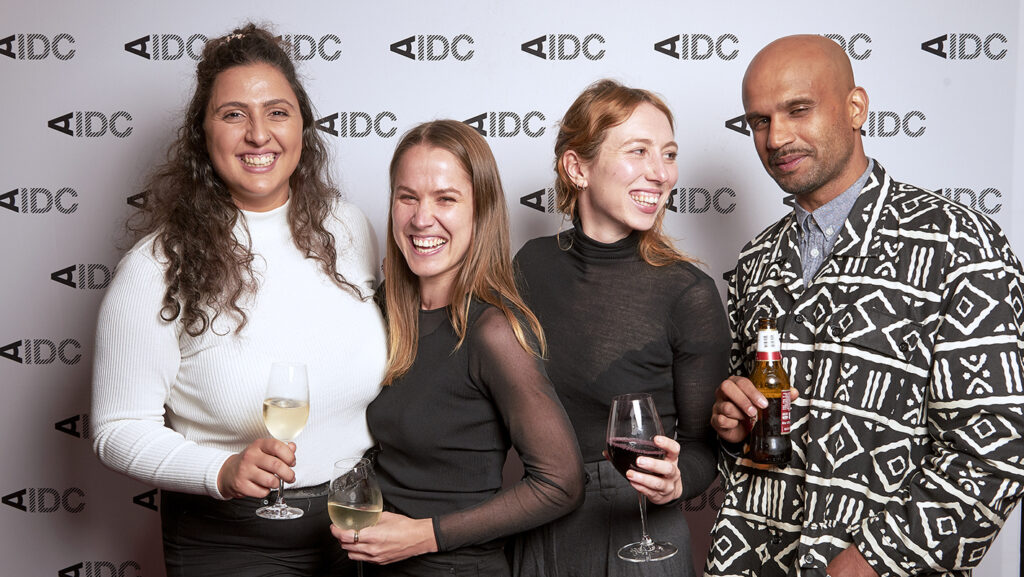 SAVE THE DATE FOR AIDC 2022
With support from Principal Partner Film Victoria and Presenting Partner ACMI, we're thrilled to announce that AIDC will return to the renewed ACMI at Federation Square for a live, in-person event from 6 – 9 March 2022 in the heart of Melbourne.
Responding to the challenges of COVID-19, next year's event will also feature a hybrid program for international delegates and an online international marketplace, 10 – 11 March 2022, ensuring that Australian documentary and factual filmmakers continue to have access to  the widest range of commissioners, funders, co-producers and development opportunities. 
AIDC 2022 will take full advantage of the opportunities offered by both in-person and online connectivity, providing an enhanced experience for all delegates.
BRINGING THE COMMUNITY BACK TOGETHER
"With the impact of COVID-19, sector reforms and travel restrictions, 2021 has been a particularly tough year for the documentary and factual sector," says CEO / Creative Director Natasha Gadd.
"At AIDC 2022, we are looking forward to bringing the community back together for long-awaited face-to-face sessions, marketplace activities and networking events".
The next AIDC will also reflect changes in the ways in which the documentary sector does business, as Natasha explains.
"We also recognise the challenges for filmmakers to reach prospective decision makers and buyers in the current climate, so we are committed to creating new opportunities through our hybrid conference program, online international marketplace and industry initiatives," she affirms.
"The AIDC team and Board are planning a dynamic and immediately relevant program that will create new opportunities for innovation, creativity and business outcomes".
AIDC CEO / CREATIVE DIRECTOR, NATASHA GADD
REGISTRATION TO OPEN IN OCTOBER
More information about AIDC 2022's in-person and online programs will be revealed when registrations open in October 2021. Be sure to save the dates and get ready to return to ACMI as the Australian documentary and factual community reconvenes for AIDC 2022. 
AIDC 2022 will run 6 – 9 March at ACMI and 10 – 11 March online. Registrations open October 2021.
---
Main image: 2020 Leading Lights pitchers. Credit: Darren Keane.
4 August 2021
MIFF 69 PICKS BY TEAM AIDC
Read More