AIDC 2021 ONLINE ANNOUNCES FIRST TASTE OF PROGRAM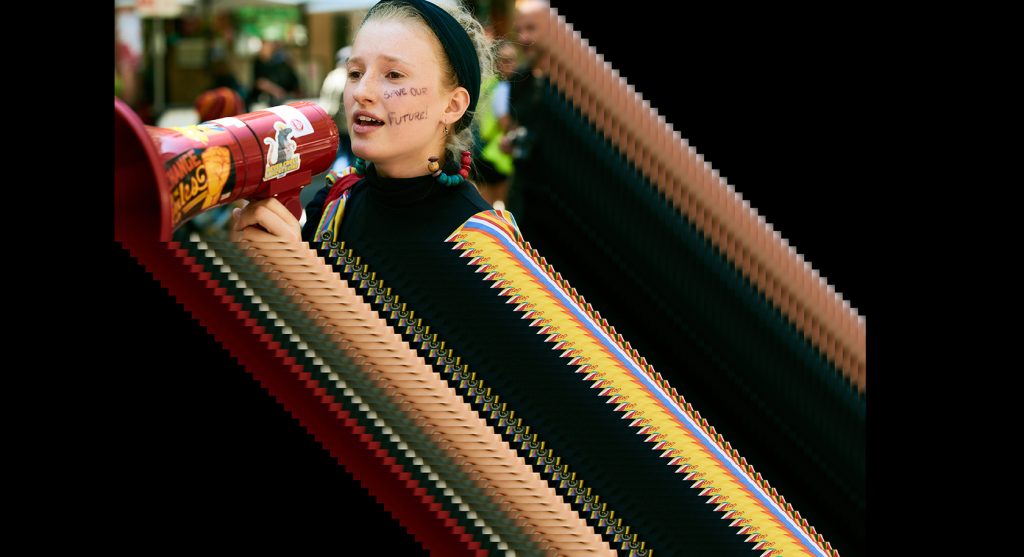 The Australian International Documentary Conference (AIDC) today announced the first suite of industry sessions and guest speakers for the 2021 conference including Tabitha Jackson, director of the Sundance Film Festival; Academy Award-nominated David France, director of Welcome to Chechnya; Kirsten Johnson, director of Dick Johnson is Dead; Ellen Windemuth, executive producer of My Octopus Teacher; and Fatima Salaria, newly appointed executive chair of Edinburgh TV Festival, and managing director of Fremantle's, Naked Television. 
Australia's premier event for documentary and factual content servicing the screen and digital media industries will be a fully online event in 2021. More accessible than ever, the event has been reconfigured to take advantage of the extra potential an online event offers including more international speakers, with the largest contingent of decision makers in over a decade of the conference's history, and exclusive networking opportunities. In an acknowledgment of the ongoing challenges currently being faced by the creative industries, conference pricing has been reduced for 2021, with an additional discount for the first 100 All Access passes sold. Registrations are now open. 
The Conference will tackle the big picture theme – Moment of Truth – recognising that humanity is living in a time when there's no turning back and crucial decisions need to be made. These decisions will have a profound effect on the world and the multitude of ways our future can be shaped, particularly across the areas of sustainability, resistance, action, truth-telling, innovation and our response to the pandemic.
Alice Burgin, AIDC CEO and Conference Director, said: "AIDC is excited to be presenting an event that will not only provide our delegates with greater access to the world than ever before, but can do so in a way that is interactive, inspiring and inclusive. We want to thank all of our incredible partners, including Film Victoria, ACMI and Screen Australia, for being so supportive of our vision to create an event driven by urgency and agency during a pivotal time in the world." 
AIDC continues to partner with leading industry companies and stakeholders including Principal Partner Film Victoria, Presenting Partners ACMI and Screen Australia, plus Major Partners ABC and SBS.
Film Victoria CEO Caroline Pitcher said: "AIDC has always connected local and international storytellers who are at the forefront of documentary and factual content globally. Through its online event, AIDC 2021 will bring even more inspiring creators together to share ideas and innovations and form new partnerships. As principal partner, we are proud to give these career-building opportunities to our local screen storytellers."
ACMI Director and CEO Katrina Sedgwick OAM said: "As Australia's national museum of screen culture we are proud to partner with AIDC. Documentary and factual content has never been more important. Next year's expansive event reflects the richness, vitality and significance of the industry. We look forward to welcoming AIDC back to a renewed ACMI when our doors reopen, and will continue to support this vital sector to thrive and innovate now and into the future."
AIDC MARKETPLACE
The 2021 AIDC Marketplace is set to be the biggest yet, with a confirmed list including Hulu (Belisa Baliban – Head of Documentary, Kate Bustamante – Sr. Associate, Original Documentaries and Beth Osisek – Sr. Manager, Original Documentaries); A24 (Sarba Das – Head of Development); BBC (Abigail Priddle – Commissioning Editor, Specialist Factual); Channel 4 (Danny Horan – Head of Factual); PBS (Bill Gardner – Vice President, Programming and Development); ARTE G.E.I.E. (Prof. Peter Gottschalk – Programme Manager and Commissioning Editor, Knowledge, BBC Storyville (Mandy Chang – Commissioning Editor); ESPN (Adam Neuhaus – Director of Development); NTV (Gabriel C. Nensel – Head of Primetime and Christian Hensgens – Deputy Head of Primetime); Sundance Institute (Adam Piron – Associate Director, Indigenous Program and Ianeta L'ei – Senior Manager, Indigenous Program); Sky UK (Poppy Dixon – Director, Documentaries and Factual) and many more to be announced. In addition, AIDC continues its co-production focus, confirming a number of international production companies to participate in the marketplace, including Participant (Kristi Whisler, Director, Documentary Film & TV, Amanda Hillsberg, Creative Executive, Documentary Film & TV), Moxie Pictures (Robert Fernandez, CEO/Co-Owner), XTR (Bryn Mooser – Chief Executive Officer and Kathryn Everett – Head of Film); Wall to Wall (Anna Miralis – Head of UK Factual) and more. 
Meetings with international decision makers and producers will once again take place through Cut to the Chase, AIDC's curated marketplace, presented by Xe Money Transfer. Cut to the Chase matches producers and decision makers who are seeking sales and investment opportunities. The most compelling projects will be selected for short meetings with local and international decision makers attending AIDC, including commissioning editors, acquisitions executives, distributors and sales agents, and other financiers and funders. Entries are open and free for anyone with an All Access Pass, with all projects considered. Applications for Cut to the Chase open today and close on 31 January 2021. 
AIDC is also partnering with Getty Images on the new Getty Images Archive Pitch, designed to elevate storytelling through archives. Up to eight archive-driven projects will be invited to pitch to Getty Images representatives as part of Cut to the Chase with the potential to secure a partnership licensing agreement, with reduced upfront licensing fees. Getty Images will come on board as a co-production partner with successful projects. Producers are invited to submit archive-driven projects for consideration including single, feature or factual series at any stage of production. Applications for the Getty Images Archive Pitch are now open and will close on 31 January 2021.
AIDC AWARDS
The inaugural AIDC Awards, established to recognise the outstanding work of new publicly-released Australian documentary and factual content, will take place as part of the 2021 event. The Awards will be presented as part of AIDC's Closing Night on Wednesday 3 March 2021.
The talent and expertise of Australian practitioners will be celebrated across six award categories for long and short-form documentary, factual works, plus new and emerging forms of non-fiction storytelling. The award categories span Best Feature Documentary, Best Documentary/Factual Series, Best Documentary/Factual Single, Best Audio Documentary. 
These categories are in addition to the Best Short-Form Documentary, which includes a $5,000 cash prize, supported by the Documentary Australia Foundation and the Best Interactive/Immersive Documentary, which includes a $3,000 cash prize co-presented by Jumpgate and Deakin University. 
The AIDC Awards complement the existing Stanley Hawes Award. This $5,000 prize is presented annually at AIDC to a person who has made an outstanding contribution to the Australian documentary, factual or unscripted screen sector. 
Entries are now open for all Awards categories as well as Stanley Hawes nominations, with final submissions tol close on Wednesday 16 December 2020 at 23:59 AEDT. Full category definitions and details about how to apply for the awards are available via the AIDC Awards website.
Finally, AIDC is excited to confirm three-year partnerships with major partners ABC and SBS, bringing them in line with triennial funding from Film Victoria and ACMI. These partners are in addition to AIDC's 2021 conference partners: Screen Australia, Xe Money Transfer, Screenrights, Getty Images, Screen Queensland, Screen NSW, Screen Territory and Screenwest.
The Australian International Documentary Conference (AIDC) is Australia's premier event for documentary and factual content servicing the screen and digital media industries, and has been held in Melbourne since 2016. A not-for-profit established in 1987, the organisation remains committed to the sustainability of non-fiction storytelling. Serving both the commercial and creative needs of the industry, AIDC organises a marketplace for documentary and factual product, showcases the work of Australian and international producers, and creates a forum to discuss content, craft, technology and future directions. AIDC's goal is to connect creators, purveyors and viewers of non-fiction screen and digital media content in ways that promote business, inspire creativity and ignite social change. 
The next AIDC will run 28 February – 3 March 2021. Register now. 
Image Credit: Wild Things, 360 Degree Films, 2020 (Pic: Julian Meehan)
7 October 2020
APPLICATIONS NOW OPEN FOR THE FACTORY
Read More
4 November 2020
AIDC & FILM VICTORIA LAUNCH NEW $25,000 DOCUMENTARY GAME PITCHING INITIATIVE
Read More