AIDC AWARD WINNERS ANNOUNCED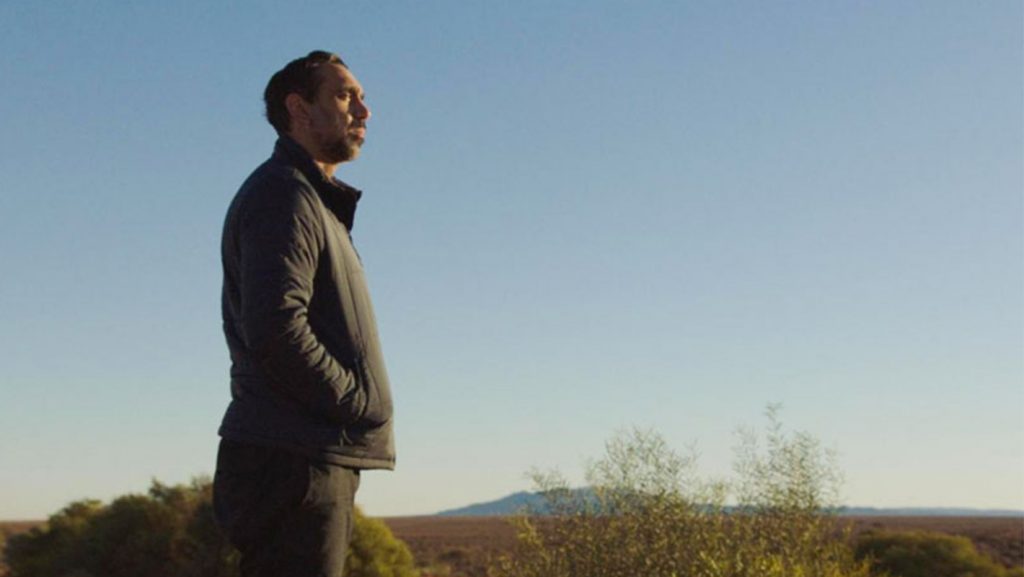 Updated 17 March 2021. 
Image credit: The Australian Dream, courtesy of Good Thing Productions & Passion Pictures
Tonight, at a special presentation broadcast live from ACMI in Melbourne and livestreamed to six cities around Australia, the Australian International Documentary Conference (AIDC) announced the winners of six new awards plus over $200,000 of development funding and prizes.
The AIDC Awards ceremony, in conjunction with the Closing Night Party presented by SBS, marks the conclusion of the four-day conference, which saw 100+ local and international speakers, 40+ sessions and 90+ decision makers meeting online with hundreds of delegates, creating a unique opportunity to access, learn from, and do business with some of the world's most prolific figures across the documentary and factual landscape. 
THE WINNERS OF THE INAUGURAL AIDC AWARDS, AS SELECTED BY THE AIDC AWARDS JURY, ARE: 
Best Feature Documentary with a $5,000 cash prize presented by DocPlay.

The Australian Dream, Daniel Gordon, Good Thing Productions & Passion Pictures.
Jury Statement: We are thrilled to award Best Documentary Feature to Daniel Gordon's The Australian Dream. In collaboration with Stan Grant, what Gordon finds in the story of Adam Goodes' disgraceful public discrimination is potent, eloquent, troubling. Ultimately a story of resilience, both of a man, and a people; a stridently articulated challenge to Australia to consider the true meaning and making of its history, and a film that deserves to reach all Australians, and beyond.

Best Documentary/Factual Series. Miriam Margolyes Almost Australian, Liz Allen, Ross Wilson, Laurie Critchley, Aline Jacques, Southern Pictures.
Jury Statement: A refreshing modern portrait of Australia. A feast for the senses for so many of us locked down at home. A pleasure to watch for both young and old. Wonderfully feel good. Miriam was an unexpected and inspired choice who made it fun, honest, charismatic, smart, delightfully self-deprecating and masterful with her interactions. The 'fish out of water' journey is a great way for even Australians to rediscover their country, their culture and history. Beyond just your regular travel program, there was the inclusion of controversial and important issues in Australia, to contrast the Australia Miriam remembered as a child and the country today. The use of voiceover was particularly smart, never forcing you out of the journey.
The jury also gave a special mention to Love on the Spectrum.
Jury Statement: Grabs you from the first minute and never lets you go. We have seen similar formats from the UK but the producers have found clever ways to make it more authentic to Australia and modern. In lesser hands, this would have been difficult to produce; we are trying to discuss very difficult subjects here. But the producers have dealt with it sensitively and cleverly to make it entertaining, engaging, informative and emotional. Liked the use of experts. There is something almost heroic, refreshingly honest and very admirable about the characters and their mission for love.
Best Documentary/Factual Single Award Winner:

Looky Looky Here Comes Cooky, Steven McGregor, Steven Oliver, Anna Grieve, Steve Thomas, Danielle MacLean, Kath Symmons, Tamarind Tree Pictures & Roar Film.
Jury Statement: Looky Looky Here Comes Cooky flips Australian history as. written and revered by the victors and provides an alternative view through music and comedy.  The approach invites conversations with ALL Australians . It's not only a witty, enlightening and highly entertaining documentary, it's one that focuses on the future of Australia by looking back: how do we move forward as a reconciled country without understanding what it is that we're reconciling. Looky Looky Here Comes Cooky nails this.
Best Short-form Documentary with a $5,000 cash prize presented by Documentary Australia Foundation.

My Body Says, Loani Arman, Danielle Redford & Kim Vecera, Mama Bear Productions.
Jury Statement: A Raw and refreshing film that expertly crafts a series of portraits that resonated so beautifully with the judges. The film connects the audience to the subjects weaving through light and dark, on a level of intimacy that shows depth and sensitivity in the filmmaking. We consider our own bumps and scars mirrored on screen as we are taken on a delicate journey through diversity, self-image and self-reflection.
The jury also gave a special mention to The Loop, which they "wanted to recognise as a film with heart, tenacity and humor."
Best Audio Documentary with a $3,000 cash prize presented by AFTRS. The Eleventh, Alex Mann, Tim Roxburgh, Ninah Kopel, Tim Jenkins, Nikki Tugwell, ABC Audio Studios.
Jury Statement: The Eleventh made a significant moment in political history accessible to a wide audience so you didn't need to be Australian or even have an interest in politics to be engaged and entertained. The use of foley, archival footage, music and interview tape moved the story along and made you want to keep listening.  There were also delightful moments of surprise and the range of characters coming in and out of the story meant you were never quite sure what was coming next.  Finally, the breadth of interview subjects made it feel like you were getting the full story from a broad range of players.  Definitely a podcast that made you want to skip to the next episode and keep listening.
Best Interactive/Immersive Documentary with a $3,000 cash prize co-presented by Jumpgate & Deakin University.
Mt Resilience, Emma Morris, PHORIA & ABC in partnership with CSIRO & BOM.
Jury Statement: This augmented reality experience about climate and disaster resilience in Australian towns deftly combines ambitious technological approach and creative vision, packaging diverse story elements in a coherent and seamlessly designed way. The use of webAR, the sense of playfulness and attention to detail all ensure broad accessibility on an urgent topic, demonstrating a distinctive and significant ambition. 
STANLEY HAWES AWARD:
As part of the AIDC Awards ceremony, the already-announced Stanley Hawes Award was presented to Michaela Perske, the company director and principal producer of Pursekey Films. 
Originally trained as a journalist, Michaela has over 20 years of media experience in all areas of radio, print and TV. Since turning her mind to factual content creation, Michaela has produced engaging, challenging and enlightening films including Girls Can't Surf, Black Divas, After the Apology and Destination Arnold. With this award, AIDC acknowledges her outstanding contribution to the Australian documentary and factual sector.
The Stanley Hawes Award was established in 1997 to honour documentary producer and director Stanley Hawes, Producer-in-Chief of the Australian National Film Board and Commonwealth Film Unit from 1946-1969 – and recognises the significant support he gave independent filmmakers in the documentary sector. Since its inception, 22 recipients have been recognised for their outstanding contribution to the documentary and factual sector in the tradition of Stanley Hawes. The recipient receives a $5,000 cash prize.
AIDC PITCHING PRIZES:
In addition to the AIDC Awards, AIDC announced numerous other prizes including the brand new $25,000 documentary gaming development award the STATE OF PLAY PRIZE – AIDC and Film Victoria's newest pitching initiative designed to unleash innovative storytelling through collaboration between nonfiction stories and gaming technologies. The winner of the prize went to Love Letters to Our Trees, from production companies Wilding Productions & Two Moos. 
The winning projects pitching for development funding for SBS' AUSTRALIA UNCOVERED strand of single and feature documentaries were also announced. 
The SBS Australia Uncovered development prize will this year be awarded to not one but three projects! Funded development will be awarded to:
The Carnival

from production company Torchlight Media;

Reprotech

from production company SAM Content Pty Ltd; and 

Kids Raising Kids

from production company Only Human.
SBS will also be reaching out to production companies Walking Fish and Good Thing Productions about a commission for their project After Trauma, as part of Series 2 of SBS Australia Uncovered.
The FACTory is AIDC's international pitching showcase for documentary and factual projects, presented by Film Victoria. As part of this program, the FINCH Prize was presented to Norita, made by production company Projector Films.
The prize comprises four weeks of in-kind post-production facilities and/or services by FINCH in Sydney – including grade, online and mastering to the value of $45,000 AUD. Submitted projects needed to have a confirmed pathway to audience or distribution agreement in place to be eligible.
For regular AIDC updates, visit the AIDC website and subscribe to the eNews.

2 March 2021
AIDC 2021 | DAY FOUR SCHEDULE | WEDNESDAY 3 MARCH
Read More
10 March 2021
SPOTLIGHTING THE FACTORY PRIZE WINNERS
Read More