VICE & Screen Australia announce return of Pitch Australiana at AIDC 2020
$50,000 commission available for a short-form documentary to be released on VICE.com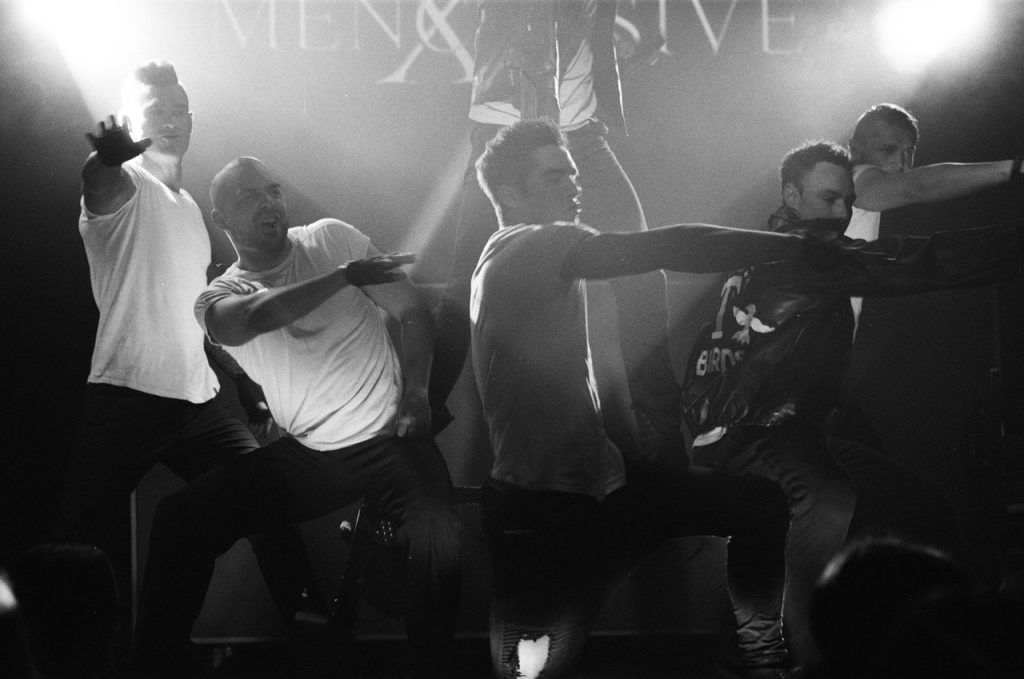 VICE, Screen Australia and AIDC have confirmed the Pitch Australiana competition will return for a third year.
The initiative offers local filmmakers the chance to pitch their way to a $50,000 commission for a short form documentary to be released on VICE.com as part of the digital documentary series Australiana, which is seen in 35 countries. The winning documentary will also air on SBS VICELAND.
The Pitch Australiana competition is open to early career Australian filmmakers that have at least one documentary production credit to their name. Four concepts will be shortlisted to compete, pitching live to an audience and a panel of judges on Wednesday 4 March during AIDC 2020 in Melbourne.
Finalists will also be provided with a unique opportunity to develop their pitch in advance of the AIDC competition with multi-award winning writer, director and producer Matt Bate from Closer Productions whose credits include Shut Up Little Man! An Audio Misadventure, Guilty and Sam Klemke's Time Machine.
Previous Winners
The winning concept of last year's competition, Burlesque Boys, was released on 10 October. Directed by Isaac Elliott and produced by Lucy Knox, Burlesque Boys is an observational documentary that explores male erotic performers' gruelling schedules and how they navigate consent with female participants, along with the toll the work has on their relationships, self-image and finances.
The 2018 winner was Shooting Cats, directed by Inday Ford and Dylan Blowen and explores the catastrophic impact feral cats have on Australian wildlife and the complexities environmentalists face in their attempt to find solutions to this epidemic.
l: shooting cats (2018) r: burlesque blokes (2019)
"edgy, thought-provoking stories"
Bernadine Lim, Head of Documentary at Screen Australia said, "This initiative gives new Australian creators an opportunity to tell distinctive local stories on a renowned global platform. The inaugural winner Shooting Cats has gone on to reach an audience of over 1.5million through VICE's YouTube channel, and I'm confident Burlesque Boys will also prove popular. We are looking for edgy, thought-provoking stories that will provide a unique perspective to a divisive topic."
Mimi Flemming, Director of Content Distribution & Partnerships at VICE Asia Pacific, said, "We're thrilled to partner again with Screen Australia and AIDC on this fantastic initiative. Championing new filmmakers who tell unique stories is so important to VICE. Pitch Australiana is an incredible opportunity to hero the next generation of Australian talent."
Alice Burgin, CEO/Conference Director of AIDC said, "The AIDC is so pleased to once again be working with the teams at VICE and Screen Australia for a third year on this wonderful initiative. By showcasing some of the country's hottest new filmmaking talent to the broader industry, Pitch Australiana really has become one of AIDC's most anticipated events."
Screen Australia will provide the four finalists with complimentary day passes to attend AIDC and cover the costs of travel and accommodation for interstate finalists.
Pitch submissions are due 6 December, 2019. Finalists will be notified in January 2020.
Visit our Pitch Australiana page to learn more about the initiative and submission guidelines.
8 October 2019
SBS & DAF to launch Australia Uncovered Pitch at AIDC 2020
Read More
22 October 2019
ACCESS 2020 MENTORSHIP APPLICATIONS OPEN
Read More